Martha's Vineyard offers a wide range of picturesque backdrops for a wedding or elopement, but is there any spot more quintessential than the beach? The sound of the waves, boats out on the water, the cool breeze blowing through – it all makes for an unforgettable day.

There are, however, a few logistical aspects to think about when planning a seaside wedding and reception (including different permitting processes per town). How do you handle a windy day? What about the tide? Should your décor reflect the surroundings? And when it comes to attire, what works best in the more laid-back setting?

Here, in a styled photo shoot at venue Juniper Place in Vineyard Haven, wedding planner Elizabeth Wexler, founder of Emlan Events, demonstrates how to have a casual wedding on the beach while also sharing some of her best tips, tricks, and advice.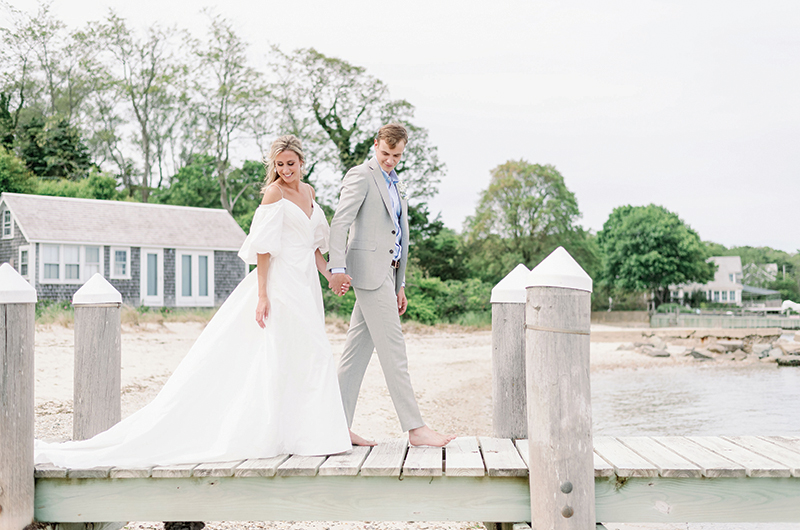 Attire
"On the beach, you want to wear something that flows nicely in the wind and isn't too heavy," advises Wexler. "For dresses, choose chiffons, silks, laces....For suits, linens or breathable cotton blends are nice." And lean into that beach vibe by going barefoot during the ceremony! As for the veil, as beautiful as one is blowing in the wind, it can be a little distracting. "Some of my clients will skip the veil entirely at a beach wedding," she says. No matter your choice, though, "have fun, and be true to yourself."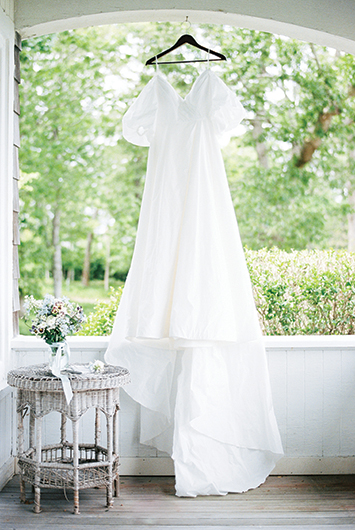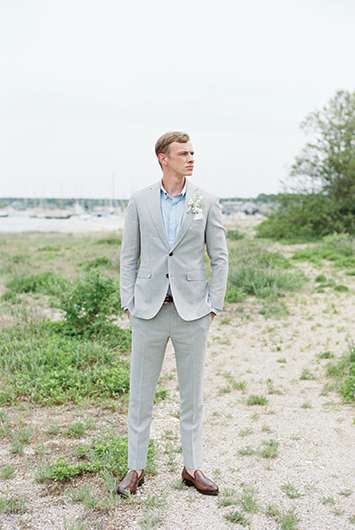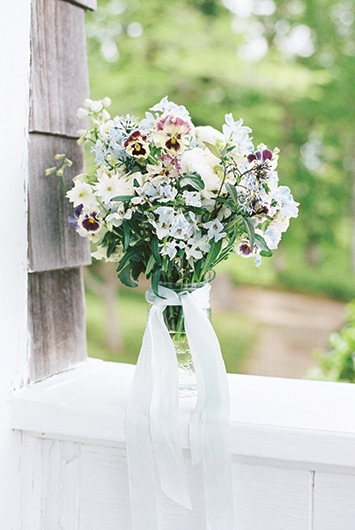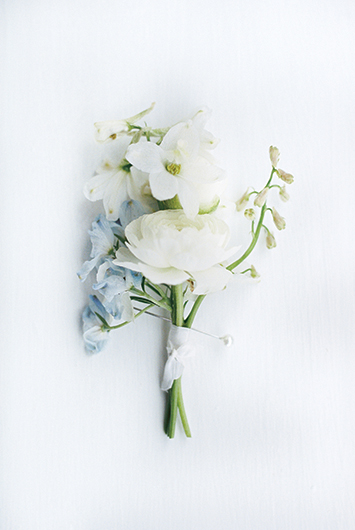 Ceremony
When it comes to selecting seating for the ceremony, sturdiness is key. Wexler recommends something with a flatter surface "so [the chairs] are less likely to sink into the sand." As for orienting the chairs: "I love the idea of the backdrop of the ceremony being the water." But do take the tide into consideration. "It is important to setup as close to the ceremony start time as possible" to make sure an incoming tide doesn't warrant a mid-vow adjustment.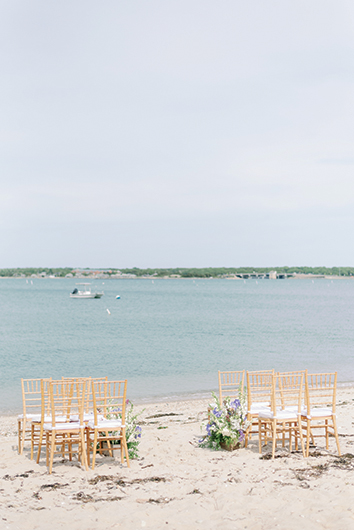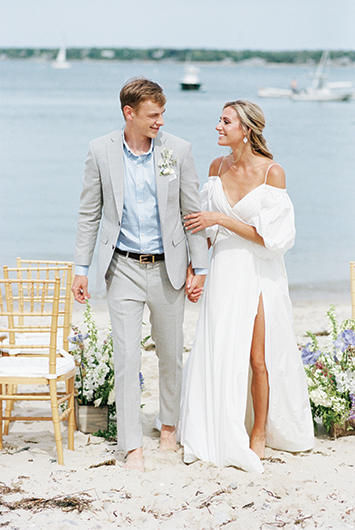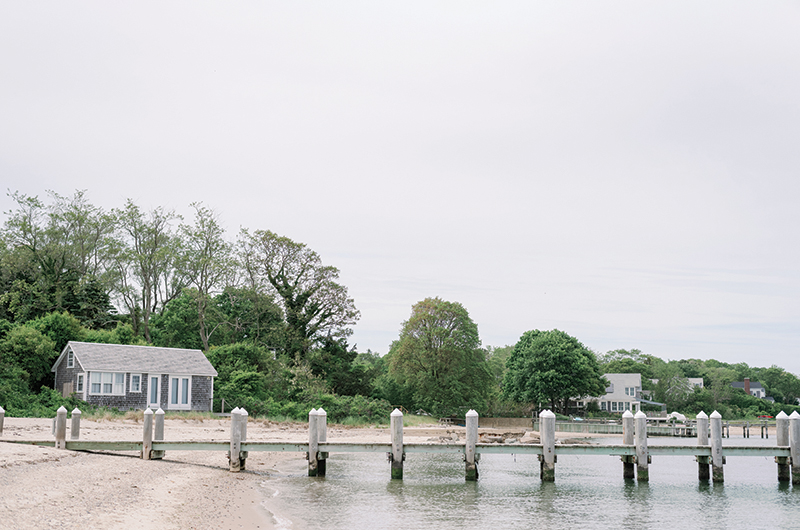 Reception
With the breeze coming off the water, you want sturdy elements at the reception. "Keep your florals bottom-heavy," advises Wexler. "Bud vases and smaller/lighter arrangements tend to be a bit too top-heavy to survive the wind....I'd recommend a vase-less arrangement – perhaps a floral runner! Something with weight at the bottom that couldn't topple over." Use the surroundings as further inspiration. "My number one rule when it comes to décor; lean into the environment, not away from it," she says. "You chose your venue for a reason!"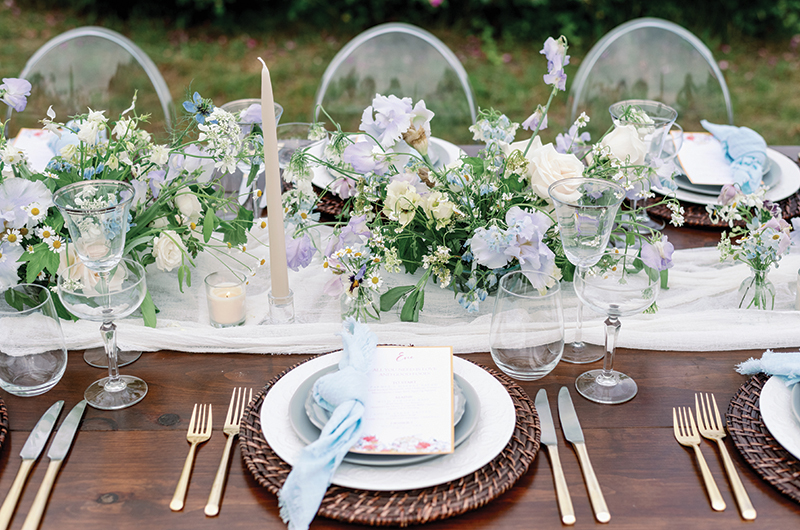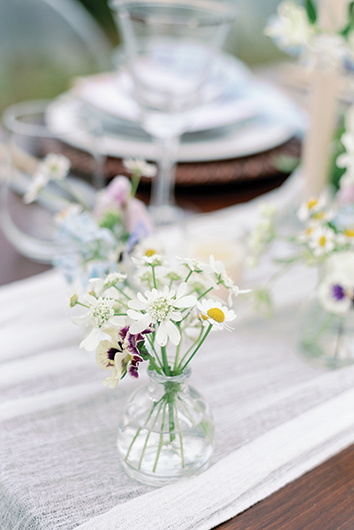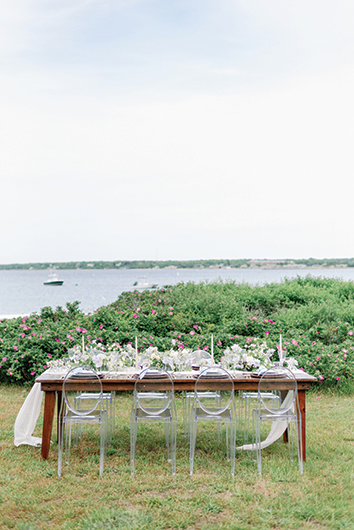 Details
Photography: Jessica K. Feiden
Planning: Elizabeth Wexler of Emlan Events
Venue: Juniper Place
Hair + Makeup: SB Beauty
Flowers: Morrice Florist
Models: Maggie Lindland + Jack Quentin
Rentals: Big Sky Tent and Party Rentals
Jewelry: Verstolo
Printed Menus: Lettres Stationery
Suit: Alton Lane
Dress: Rebecca Schoneveld