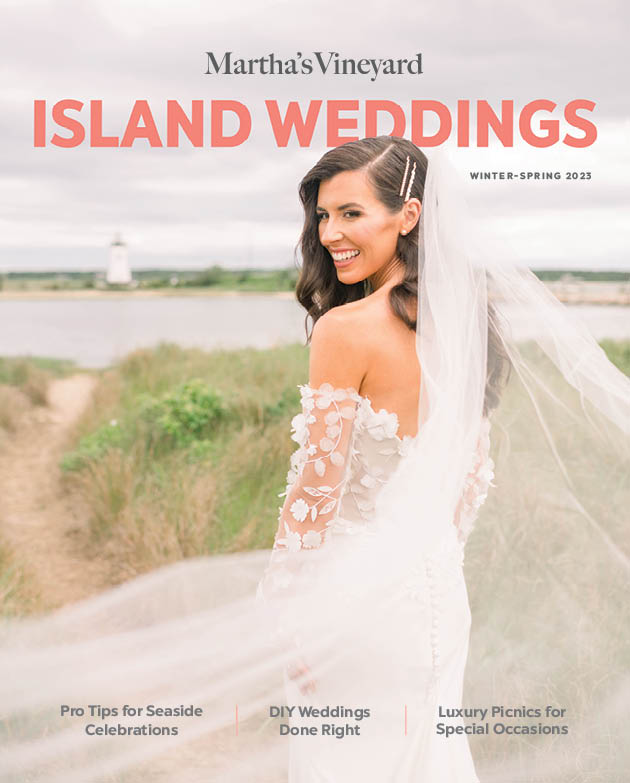 When I was planning my wedding last winter, I had an idea that I would hand-stitch every guest's name in a cross-stitch pattern to serve as their place card at the reception. Maybe I would add flowers around the names too, or some other design to jazz it up so that it could be taken home as a thoughtful wedding favor at the end of the night. After actually sitting down and working out the logistics of stitching close to 100 names and designs, I quickly talked myself out of it.
I love the idea of thoughtful, DIY elements at weddings. I was, unfortunately, unprepared to pull off my cross-stitch idea. (I admittedly came up with this plan about a month before my wedding, so time also played a huge factor.) Thankfully, my now-husband has a crafty side too, and he custom-made our seating chart and table numbers. His mom even made us mini-candles to serve as favors.
Over the years, I've seen numerous brides and grooms incorporate handmade items into their Island weddings – some even DIY-ing almost every aspect of the day. In this issue, we feature some of those crafty couples.
Interior designer Ellen Proudfoot and flooring contractor Justin Dier created signs, table numbers, oyster shell place cards, and a champagne wall for their reception at Sailing Camp Park in Oak Bluffs. Their wedding can be found on page 20.
Beata Coloyan's family made hundreds of colorful paper cranes – a tradition for good luck in marriage – that hung inside the tent and throughout the grounds of the Captain R. Flanders House in Chilmark for her wedding to Harry Shipps. Their story begins on page 24.
And then there is clothing designer Angela Sison and oyster farmer Noah Mayrand, who made sure virtually every detail of their wedding day had DIY elements. From the invitations and signs, to the favors and candle holders – even some of the food for their reception – they created it all (with help from various friends and family too). Naturally, Angela even made her own wedding dress and veil – plus four other outfits for the weekend's events. You can read all about their wedding on page 52.
Of course, not everyone is crafty or wants to add handmade elements to an already lengthy wedding to-do list – and that is absolutely okay.
Martha's Vineyard is chock-full of vendors who can take your DIY ideas and turn them into a reality. Cascading flower walls to serve as a backdrop for photos; guest names hand-painted on shells, seaglass, or rocks for place cards or escort cards; a custom monogram of your initials that can be used on an invitation suite and various other items; signature drink signs with watercolor designs of the selections; pressed-flower table name/number displays – the possibilities really are endless.
I hope the weddings featured in this magazine will inspire you to create some handmade elements for your big day. Or maybe they will inspire you to reach out to vendors who can craft your ideas for you instead. No matter your preference, see the Vendor + Resource Guide, beginning on page 62, for potential florists, calligraphers, bakers, jewelers, wedding planners, and more who can help make your overall vision of an Island wedding come true.
Happy planning!