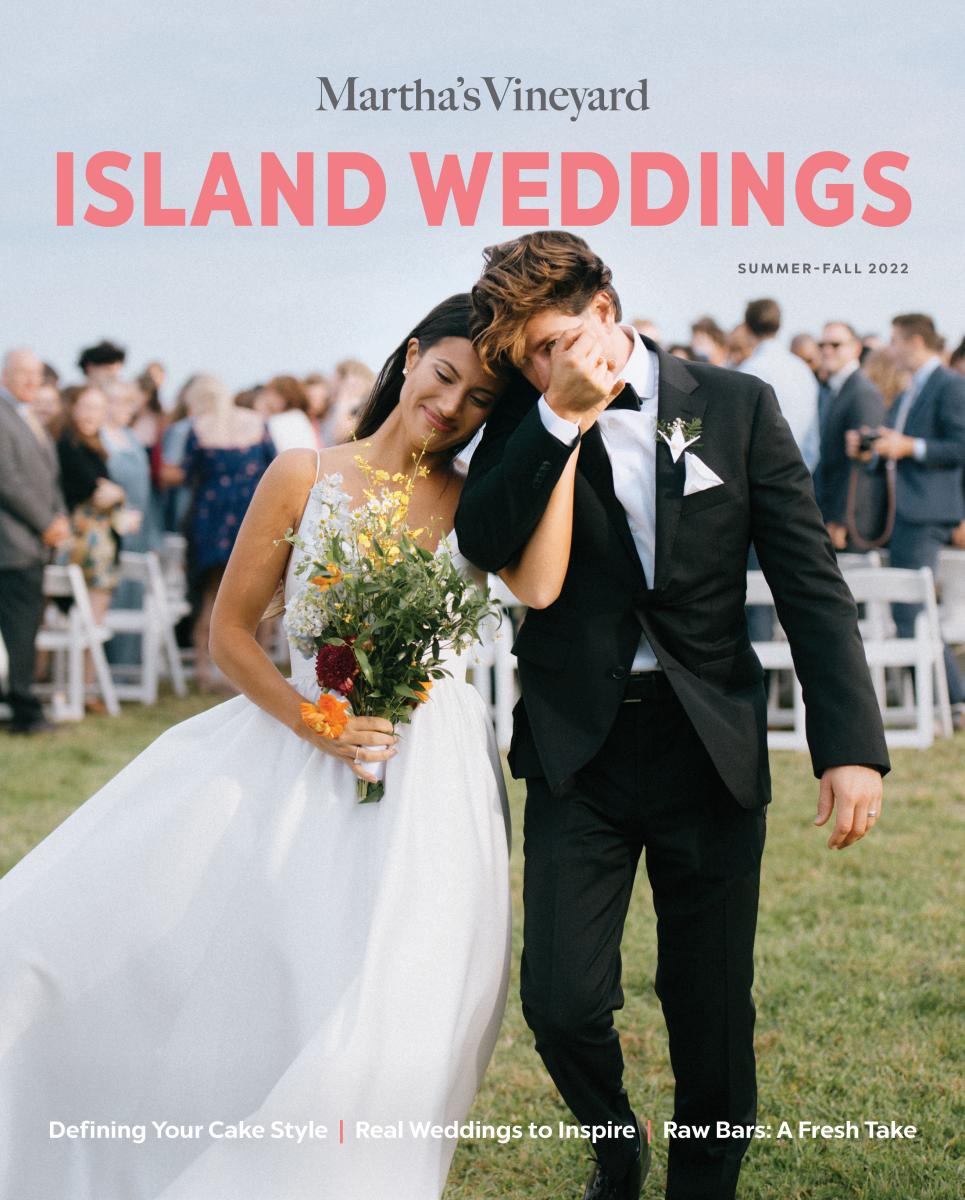 Growing up, I was never the girl who dreamed of her wedding day. I didn't have a vision for the color scheme, or a must-have location for the ceremony, or even an idea for the style of wedding dress that I would wear. But I'll admit, after starting my job as the associate editor of this magazine in the fall of 2014, I did begin to contemplate what my wedding day might look like. I even created a folder on my desktop to add images of ideas from the submissions I looked through to serve as inspiration in the future.
In the fall of 2021, that folder, and various other aspects from this very publication, came in handy when I got engaged to my now-husband, Lance Fullin.
The first thing I did – after telling everyone that Lance and I were getting married, of course – was grab the latest issue of Island Weddings magazine and refer to the Planning Guide (you can find it on page 19 in this issue). We were determined to get married the following spring, so our timeline was already abbreviated. But we followed the checklist, and within two weeks of our engagement, we had everything booked.
I am fully aware that the planning process for most takes a lot longer than that. I just had a head start on understanding the intricacies of an Island wedding thanks to my job. There are so many aspects of a wedding – from the venue and the planner to the photographer and the florist, and everything else in between – that need to be considered. Crafting your dream team of vendors does take some time and effort, but the outcome will always be worth it.
Once our team was assembled, Lance, naturally, let me take the reins on planning the overall look and feel of our wedding day. I turned to my stack of past issues of Island Weddings in my home office and finally scrolled through the years of inspirational photos I had accumulated in the folder on my desktop.
The final product: a classic wedding with groomsmen in gray suits, bridesmaids in alternating shades of twilight and dusty blues, and flowers in whites and peachy pinks. The must-haves from years of research included a venue where we could have both the ceremony and reception, an arbor cascading with blooms, a sweetheart table with wooden monogrammed initials, and table names featuring our favorite hiking trails on the Island.
Following my wedding day, friends and family told me, "You could tell you work for a wedding magazine because the day was so beautiful." But I can't and certainly won't take credit for how it all came together. That outcome was thanks to that team of vendors Lance and I assembled. We couldn't be more thankful to them.
There really is something special about having the right people on your side. As I transitioned from associate editor to editor of Island Weddings this past winter, I was grateful to have my predecessor, Vanessa Czarnecki, and art director, Jane McTeigue, still on my team. Having a good rapport with Vanessa and Jane, and the added help of editorial assistants Sydney Bender and Brooke Kushwaha, helped me turn the vision I had for my first issue as editor into a reality. I couldn't be more thankful to them as well.
For all the planning couples out there, I hope you, too, find your dream team.