Courtney Toppin and Jarrett Campbell had their early spring wedding all planned: a ceremony at a West Tisbury property that Campbell manages, followed by a reception at the Harbor View Hotel in Edgartown. But as the coronavirus pandemic spread, it became clear they would have to make some adjustments, and their big day became a much smaller affair: just the couple at their Oak Bluffs home, getting married via Zoom.
Toppin and Campbell didn't want to postpone the official ceremony, and Campbell's best friend, Sasha Robinson-White, had been ordained to officiate at the couple's wedding. So Robinson-White and his wife, Elizabeth, were on the other side of the screen as Toppin and Campbell said "I do."
"We stood up, and it just felt great," Campbell said. "I'm marrying my best friend. And it was awesome just to finally put the ring on and say we're married. It still felt complete."
The bride and groom's friends and family later threw an impromptu, socially distanced reception of sorts. Toppin, who is an acute-care nurse at Martha's Vineyard Hospital, had told some family and friends about the low-key wedding, and they quickly gathered together in a parade of cars, some with cans tied to their bumpers, that drove by the couple's house. "Everyone's honking their horns and popping glitter," Campbell said. "We had no idea, and [Toppin] just thought it was a riot. Just to see her happy after being so stressed, it was nice."
A Zoom wedding isn't the right choice for everyone, and it probably won't become the next big wedding craze. It certainly wasn't what Toppin and Campbell had in mind. But its existence is a sign of a massive shift in the wedding landscape due to unprecedented circumstances. Facing safety concerns, business closures, and limits on crowd sizes in light of the spread of Covid-19, couples scheduled to be married in 2020 have had to make tough decisions about long-planned celebrations. While some are postponing the entire event, others are opting for a smaller, pared-back ceremony, or "mini-mony," and reception this year. Many couples, like the Campbells, plan to host a bigger party with all their friends and family when it's possible.
Makenzie Wall, the sales and events manager at the Harbor View Hotel, said most weddings slated for 2020 at the Harbor View are turning into smaller celebrations of twenty or thirty people, depending on permitted gathering sizes. New inquiries for 2021 are also trending on the smaller side, with most being scheduled for fewer than fifty guests.
Though the switch to a smaller wedding may require a mental adjustment – especially if you've spent years dreaming of an extravagant 200-person wedding – there's plenty of reasons to embrace the idea. Even prior to the advent of the coronavirus, small weddings were gaining in popularity nationally, according to wedding website The Knot's most recent annual wedding surveys. The term "micro wedding" – which refers to a celebration with all the trappings and traditions of a typical ceremony but a smaller guest count – first gained traction in 2017 and has since been prominently featured in magazines and on blogs and popular wedding sites.
Here on the Vineyard, the idea of the small wedding has long had plenty of devotees. Wedding planner Jacalyn Kane started her business My Vineyard Elopement in 2013, after recognizing a void in the market. Today she handles everything from classic elopements to small gatherings of a few dozen people, and sees them not as mini versions of large weddings, but beautiful, intimate ceremonies in their own right.
"With a more intimate setting, it 
takes away the stress...of hosting all these people. You can really enjoy the moment by moment with your love and close friends and family, if you chose to have them there. It's much more intimate, it's really special, it's really sweet," said Kane.
Until the coronavirus pandemic is under control and restrictions on large gatherings are fully lifted, small weddings are likely to remain the new norm. Rather than lament what might have been or was supposed to be, Island experts and couples say there's a lot to appreciate about this trend. Here, they share their favorite reasons to celebrate small on your big day.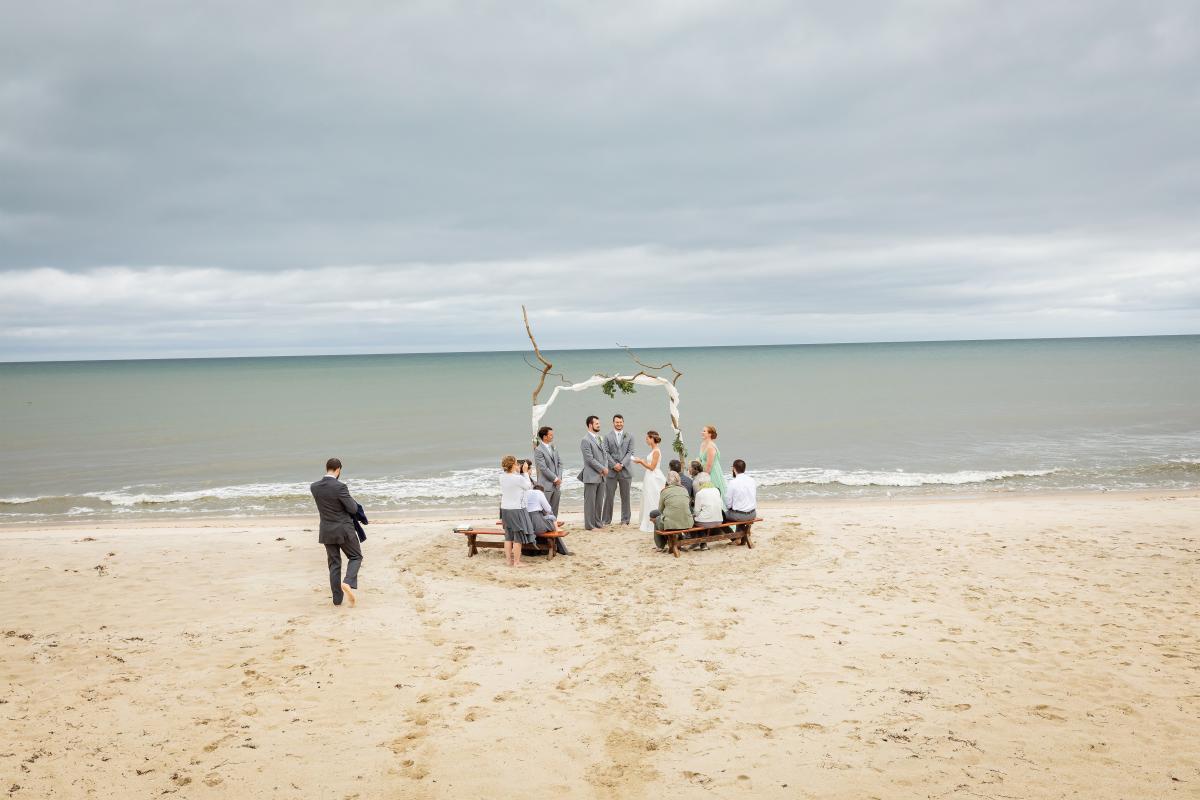 There's safety in (smaller) numbers
While wedding planners are keeping an eye on state guidelines and restrictions on gathering sizes, hotels, and rental properties have recently been loosened, nobody knows exactly what the future holds or what sort of events will be permitted down the line. One thing that is relatively certain: the smaller the wedding, the more likely it will be allowed to continue as planned.
Even if social distancing regulations are completely relaxed, a smaller gathering may make your guests feel more comfortable in the near term.
Jacalyn Kane, who also owns My Vineyard Concierge, an events company, said she's adopted a "keep it safe, keep it simple" motto. The small ceremonies she plans tend to run between two to fifteen people, she said, adding that couples are starting to feel more confident that events will be safe in small numbers. "I think people are starting to think about the options now that they have hope," Kane said. "They feel more comfortable with traveling as long as there are safety guidelines in effect." 

You can have your pick of venues
Without large crowds to accommodate, couples can choose from a broader range of wedding venues, from homes to beaches, meadows, or other favorite outdoor locations. Towns have varied requirements for when crowd sizes require permits, Kane said, but many smaller gatherings don't require approval.
"Sharing your vows intimately on the beach, how beautiful is that?" Kane said. "Close friends gathered around and not back in chairs....I think it's really lovely."
Couples can stay on the beach for a picnic, go out to dinner, have catered food delivered, or head back to vacation homes, rentals, or suites. Another bonus: close friends and family attending a small wedding can all stay in a rented house or at the same hotel.
It's a surefire way to keep costs down
It's a matter of common sense: a twenty-person wedding costs much less than a 200-person wedding. Depending on what vendor and décor selections you make, that could save you tens of thousands of dollars. That's money you can save or use for your honeymoon, to put a down payment on a house, or buy a car. Smaller events are much more affordable, Kane said. "Right now, everybody's conscientious of that."
You don't have to give up on special touches
While smaller weddings do tend to come with smaller price tags, they don't have to be low-key. Makenzie Wall of the Harbor View Hotel said many of the couples who are planning a small gathering on their original date are still looking to pull out all the stops."Flowers have been the number one focus. I also have been getting requests to do music on a smaller scale, looking to do a one-, two-, or three-piece acoustic set," she said.
Some couples even use a small wedding as an opportunity to consider upgrades. By keeping guest counts low, couples may be able to afford certain details that otherwise didn't fit into the budget, said photographer Jocelyn Filley. "Maybe now you can have a personalized hand-calligraphed menu for each guest, locally sourced party favors, or the linens and chairs you dreamed of, but might not have been available for 200 guests."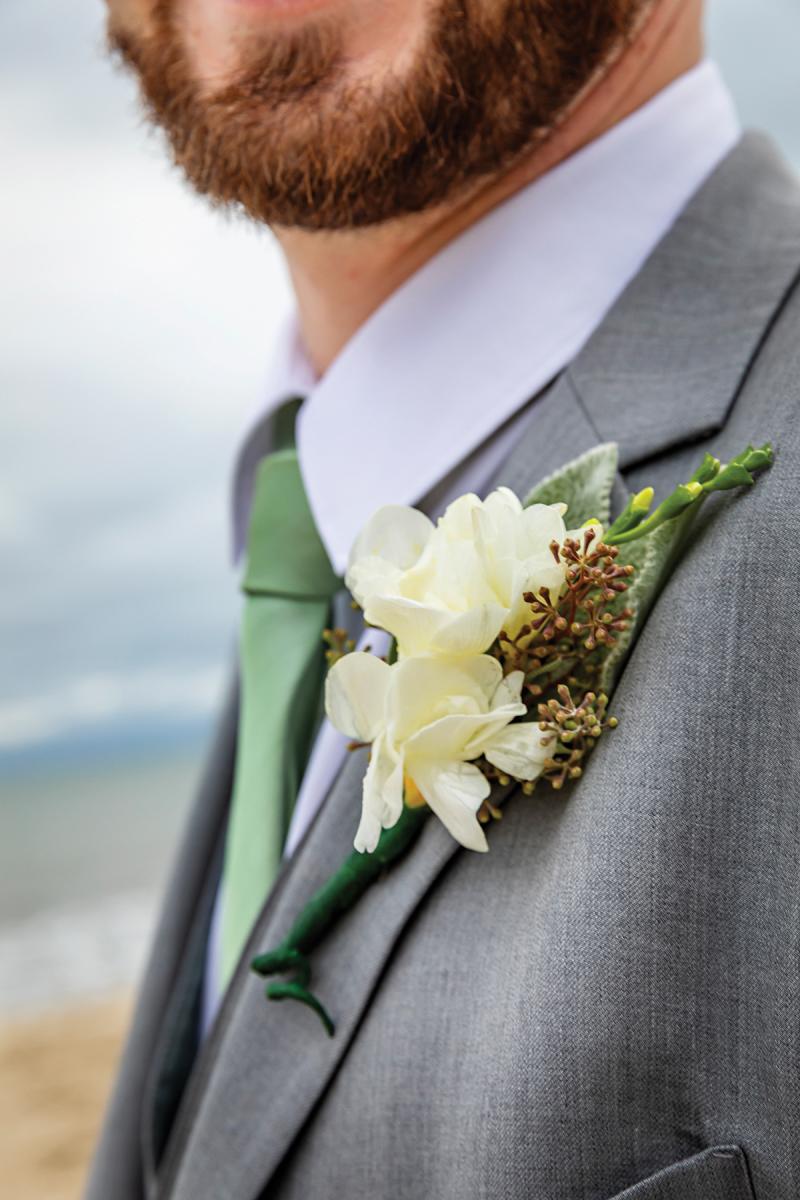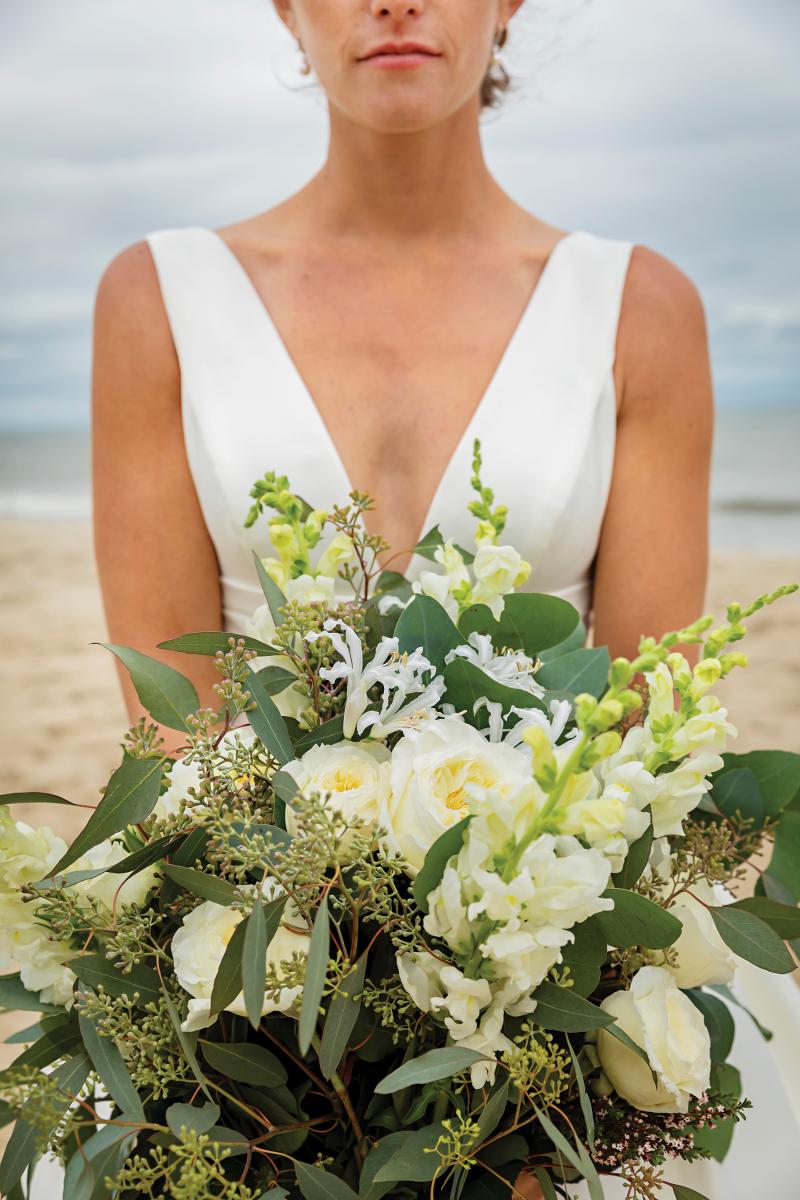 You can spend more time with your guests…and enjoy yourself
It's true what everyone says: weddings go by fast. If you have a large guest list and you're a dutiful host, you may spend most of that time delivering a quick greeting to each of your guests. By limiting the number of attendees, couples can spend quality time with their nearest and dearest. They'll probably even have time to sit and eat their meal. "You can still have flowers and cake, all these things are possible," Kane said. "Still have the things that make the moment special, like a toast, but you eliminate all the intense logistics that go with a larger wedding. It makes the day flow so much easier."
You can keep the focus on what matters most
Depending on who is involved in the planning and who is attending, couples may feel compelled to include certain traditions that don't particularly resonate with them. With a small wedding, the focus is placed squarely on the couple and the details they choose to include, such as handwritten vows. "That's really sweet," said Kane. "That brings you back to what is it all about – it's about your love story, your journey together."
Jarrett Campbell agrees: "It was more intimate," he said of his at-home celebration. "It was really just us two at home, no distractions….It's about you and your partner on to the next chapter."
If you plan it right, you may be able 
to do it twice
There's no denying it: couples who have had to revise their wedding plans have faced an emotional and logistical gauntlet. But there is a silver lining. "For couples that have had to postpone their bigger celebration, but are still able to have an official ceremony on Island this year, they really get the best of both worlds, both the intimate and big celebrations of their marriage," said Filley. "No matter how small your ceremony, having photography, flowers, rentals, music, a catered meal, and cake can all be part of your celebration."
It's a sentiment Kellie Ricker and Christopher Davies of Edgartown have also taken to heart. The couple was set to tie the knot in June at St. Elizabeth Church, followed by a reception at the home of Davies's parents. They postponed their larger celebration until 2021 but kept their wedding date, moving the much smaller wedding ceremony and reception to the Davies home. Ricker said that though she had a "grieving period" for their original plans, their smaller wedding feels just as meaningful, and incorporates several important elements: a small cake, catering dropped off by Rockfish restaurant in Edgartown, an iPad playlist, first dances, and speeches. A friend is bringing a drone to take pictures and video, which they plan to play at their larger celebration next year. "It feels almost less stressful for me," Ricker said. "Next year we can enjoy all of our party, enjoy spending time with everyone….Once we made the decision, I'm so much more excited."
Plus, her wedding dress will get a second spin. "Brides never have a chance to wear their dress twice," she said. "I'm so excited to get to wear this twice."