You know the old saying about best-laid plans? Normally, when it comes to weddings, it's not true. If you plan well and hire experts to act as your guide, everything will turn out just fine. And yet there's nothing normal about a global pandemic.
The wedding industry, like so many other aspects of life, has been upended by the spread of the coronavirus and resultant social distancing regulations. To help you navigate through these unprecedented times, we asked Kate Foster and Doriana Klumick, the founders of Plan It Martha's Vineyard + Nantucket, to tackle your most pressing questions about wedding postponements, cancellations, and alterations, and to offer advice on what steps, if any, you should take to prepare for the potential that your wedding may be affected.
Many couples are on the fence right now as to whether their planned weddings should, or will even be allowed to, proceed. Who should be making the call to cancel or postpone at this time?

This is a team effort between our clients, the selected venue, vendors, and us. Ultimately, we have to follow the guidelines set forth by the federal government and the commonwealth; our focus is on the health and safety of our team, clients, vendors, and the Island community.
What is the difference between postponement and cancellation? Do you recommend one option over the other?

Postponement means that the client will hold their event on another date, while cancellation means that the event is no longer taking place (at least here on the Island). We always recommend postponement over the latter simply because we want the couple to celebrate with their initial intentions.

Once you do decide to cancel or postpone a wedding, what are the first steps you need to take?

First, we send out a team-vendor email alerting everyone of the change, whether postponement or cancellation. If you don't have a wedding planner, you should start with contacting your venue about securing a new date, and then immediately follow up with your team of vendors, letting them know of your decision and how you plan to proceed.

How should couples go about picking a new wedding date?

Often this may be dependent on the venue and vendor availability for the new date. Many clients want to keep their chosen vendor team intact, and with enough forethought and planning, this can often be the case. We have been using a vendor availability spreadsheet – potential dates verses vendor availability – to help select the new date. Once we have established a new date, all contracts and calendars are updated accordingly.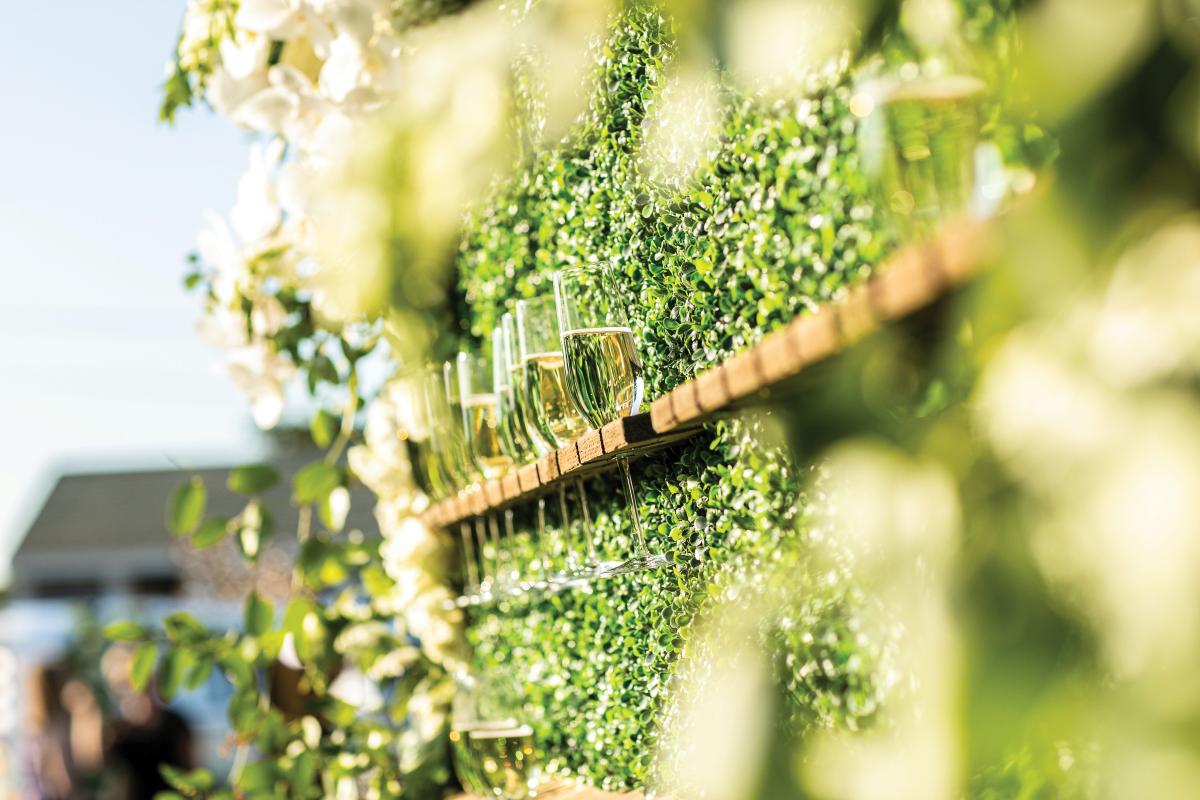 Are couples likely to incur any financial burden from postponing or cancelling?

Many Island vendors are willing to work with clients as this is unchartered waters for many of us and we are navigating through this together. That being said, yes, there may be a cost associated with changing the date or cancelling an event.

What if a vendor is unavailable on the new date? Can you ask them for a refund on the deposit?
It never hurts to ask! This plays a part in the aforementioned; many Island vendors are willing to work with clients. From here, we will have to begin looking for a new vendor for this event.

How should couples inform guests of the date change? Should they send out new invitations or save the dates?

We have seen couples send out Save Our NEW Date cards, which is a cute idea. The invitation will have to be changed as well, possibly reprinted, depending on how far along in the printing process you are.

If a couple changes their date, do you recommend they make further changes to their original plans, such as dropping the guest count, changing their catering menu, or swapping out décor items and flower choices to reflect a new season?

If a couple is proceeding with a 2020 event, then yes, a smaller affair may be in order to keep in line with state regulations. Depending on the new date change, there may be some seasonal changes to the menu or floral arrangements. This might bring a fresh new look for a newly planned event.
Any recommendations for couples who have had to postpone, but still want to celebrate on their original date?

We have a newfound admiration for couples who have had to postpone; their commitment to the health and safety of their family and friends was second to none. This is a big life moment and should be shared! We have had couples committed to tying the knot on their original date, in an elopement or immediate family–style occasion. They are still getting married and simply postponing the celebration to a calmer time when hugs and handshakes return. Cinematography is becoming more and more popular with clients, but often falls out of the budget. In light of current affairs, we see this gaining momentum with future clients to share the day with anyone who cannot be in attendance for any reason.

Any final words of encouragement?

Stay positive, stay healthy, and rest up because your celebration is going to be epic! This may also provide for an opportunity to save money for extra flowers or a prosecco wall!
Learn more about Plan It at planitmv.com.