Nick Crews and Ava Goldson have known each other pretty much their whole lives. They met while summering on Martha's Vineyard as kids through their fathers, who themselves had met during childhood summers here. "When Nick and I were kids they would joke about one day setting us up," said Ava. Little did the two fathers know that their children would eventually start dating, fall in love, and marry on the Island where they met, no setup required.
Two years ago, on Fourth of July weekend, Nick asked Ava to marry him at her family's cottage in Oak Bluffs. She said yes, and almost a year later the two said "I do" in an intimate ceremony in that very same backyard, in the very same dress Ava's mother wore when she married her father.
"The day that Nick proposed, my mom, my grandma, and my now-mother-in-law, we all ran upstairs because [my mom] had her dress still on the Island," remembered Ava. "I put it on and it just fit exactly how it fit my mom. It was a special moment for all of us."
Following another special moment – their June 29 wedding ceremony – Ava, Nick, and their guests enjoyed an intimate dinner at Atria in Edgartown. "I think that we were much more able to be in the moment because it wasn't such a formal wedding and wedding reception," she said.
While the couple wanted to keep their actual wedding day small and intimate – the better to enjoy their engagement and not stress about preparations – they went big when it came to celebrating, with not one but two receptions for their family and friends. The first, a garden party, took place two days after their ceremony at the Goldson residence. About 100 people gathered to enjoy a catered dinner and desserts.
Then, on the Fourth of July, Ava and Nick had an even bigger bash at the Crews family home. "We started running into more people on the Island as they arrived for the Fourth," said Ava, and of course they got an invite. With a theme of "Red, White, and Crews," the backyard was decked out with a tent and festooned with colorful Chinese lanterns. Barbecue was the food of choice and a DJ played dance music for all ages well into the night.
"Our happiest moments on the Island have been more of a casual, family-and-friends fun get-together," said Ava.
Naturally, their wedding celebration was no different.
Details
Ceremony + Reception: Private Home
Photographer: Randi Baird and Arletta Charter for Randi Baird Photography
Caterers: ArtCliff Diner & Food Truck + Smoak
Dessert: Back Door Donuts + Eileen Blake's Pies and Otherwise
Music: DJ Divine
Flowers: J Ansel Designs + Morrice Florist
Tent + Party Supplies: Big Sky Tent and Party Rentals
Accommodations: Dockside Inn + Summercamp
Honeymoon: Italy
Their Best Advice: Let the Island do the work for you. "Keep it simple….It's such a relaxing, laid-back place, you don't need to ask for much."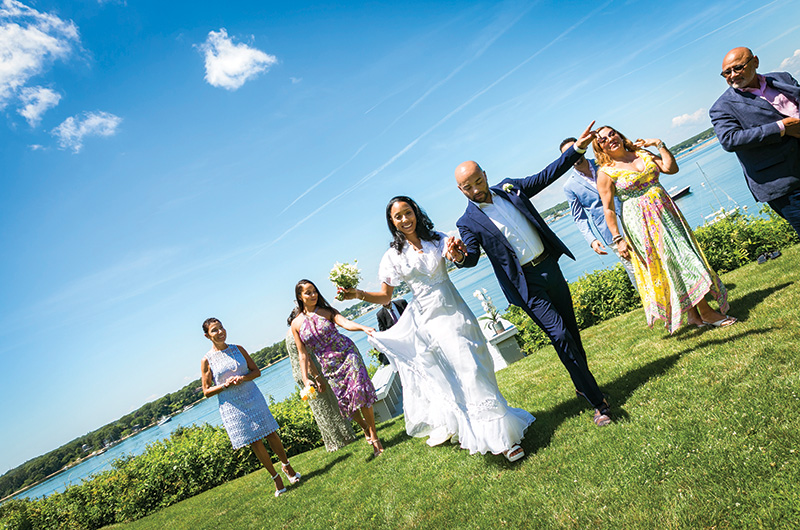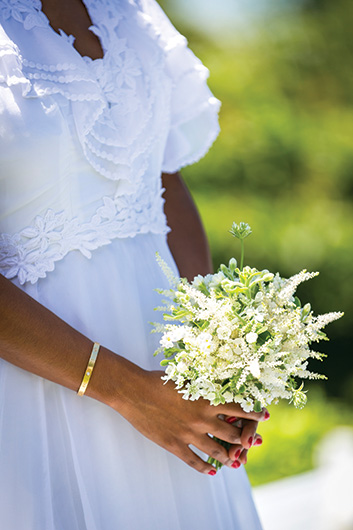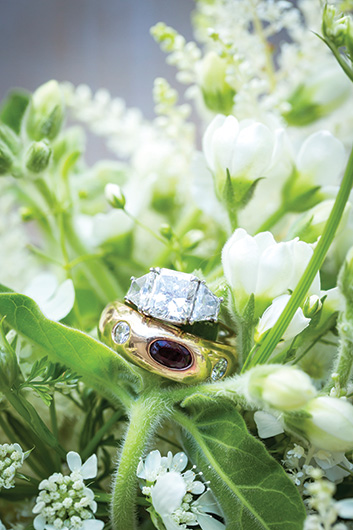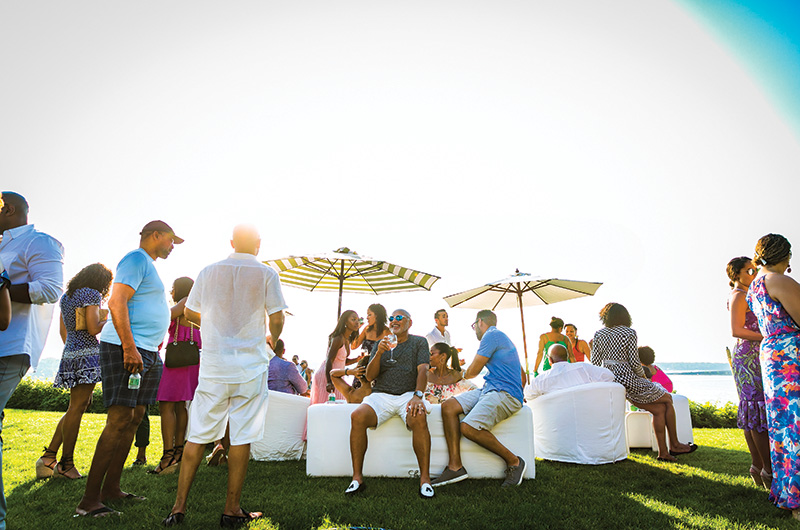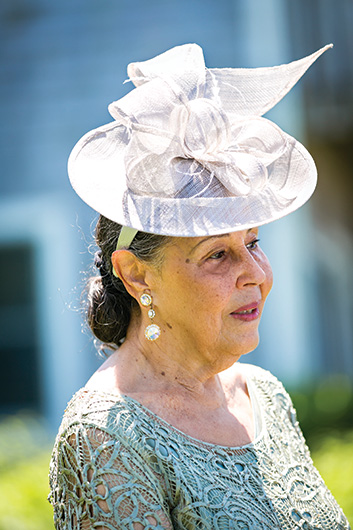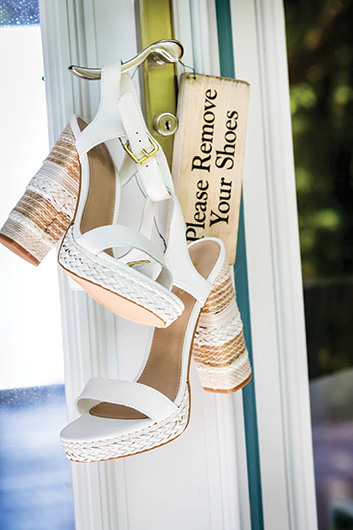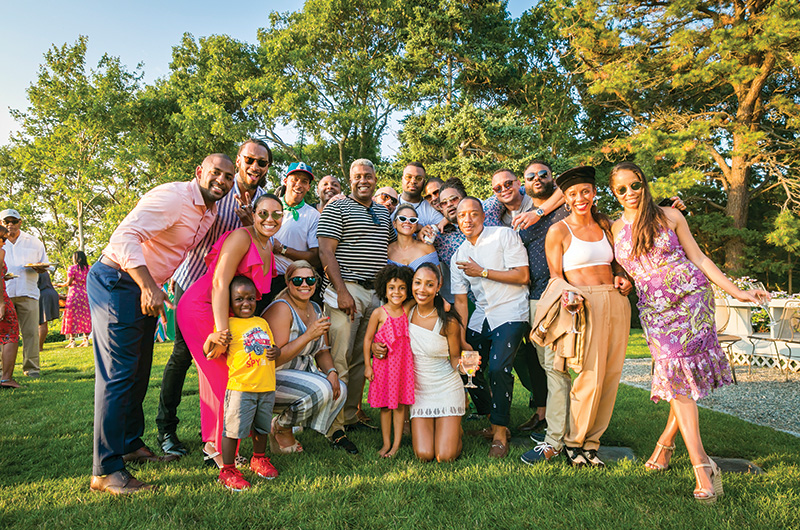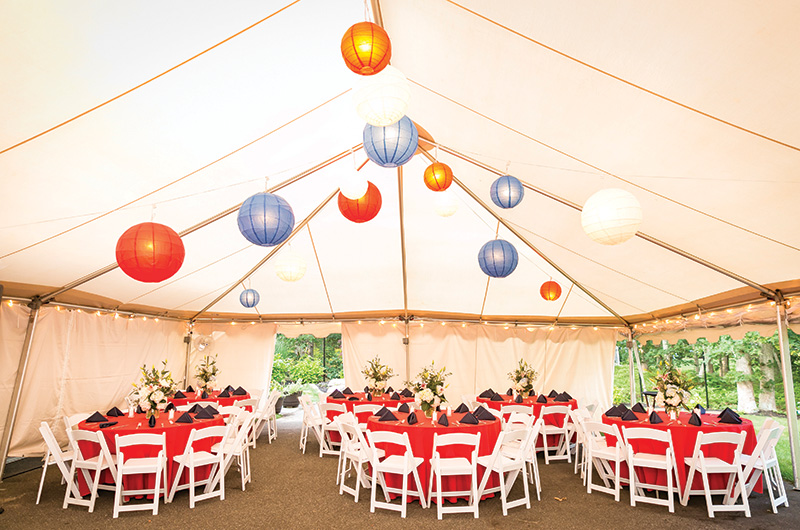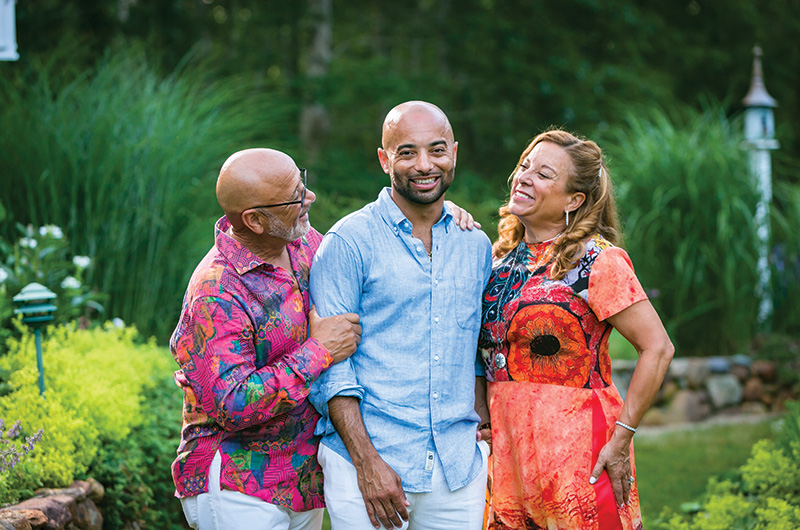 Ceremony photos by Randi Baird; party photos by Arletta Charter.