Lauren Petkus and Marc André V-Brosseau had their work cut out for them. The stylish couple – she's an interior designer; he's an industrial designer – wanted to marry on Martha's Vineyard, where Lauren grew up. They envisioned a wedding on the beach, a tent, twinkling lights – the whole nine yards. And they wanted to do it for about one-sixth the price of a typical off-Island wedding. In the end, they got their wish: they pulled off their September 2016 wedding for just under $6,000.
That astonishing sum, a fraction of what most couples spend to tie the knot here, included not only the ceremony and tented dinner reception at a private Chilmark beach, but the bride's gown, hair, and flowers, and the groom's clothes as well. And it all came together in fewer than six months. "We got engaged at the very end of March," Lauren said.
How did they do it? With planning, research, discipline, and lots of help from friends and family.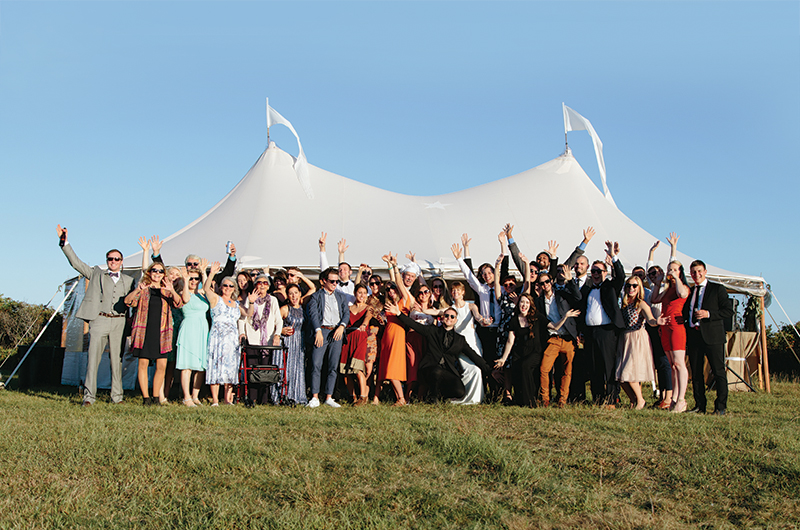 "I am a planner," said Lauren, a project manager for an interior design firm in Boston. "I go 110 percent on my Excel [spread]sheets." Those spreadsheets were crucial to creating the wedding they wanted, especially after discovering just how costly it would be to contract out the details to local vendors. "Everything adds up so quickly," she said.
But once she had the quotes as a benchmark, Lauren's challenge was clear: "How could I get it to be lower?" Line item by line item, she painstakingly sought more affordable ways to get the job done. Hurricane lanterns, for instance, would have cost about $14 apiece. Lauren sourced hers from a dollar store instead. They weren't quite as elegant as the costlier ones, but "in the overall scheme, $1 for a lantern versus $14 is huge," she said. "It adds up.
"For each item I did a ton of research. Even the wine glasses would have been $1.10 each to rent, but you can get wine glasses for $1 at Target," she said. "We figured for forty wine glasses, we might as well keep them."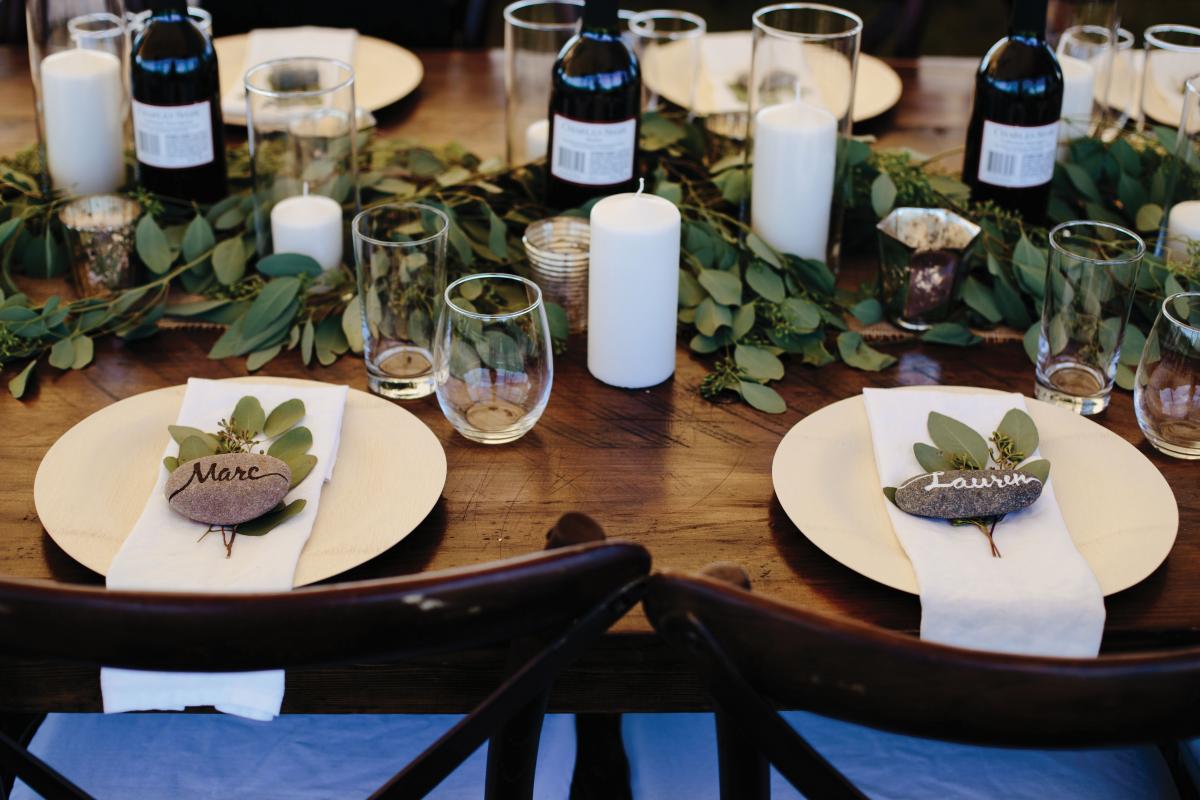 In the end, the only items the couple rented on the Vineyard were the tent, tables, chairs, a drinks tub, and water glasses, which they ordered from Big Sky Tent and Party Rentals. "We bought pretty much everything else online and shipped it to my dad's house on the Island," said Lauren, who grew up in West Tisbury and attended the Martha's Vineyard Regional High School.
Limiting the event to forty people made it possible to achieve other economies as well. "A huge part of it was the size," Lauren said.
One of their biggest savings was the location. Wedding venues on Martha's Vineyard can cost thousands, sometimes tens of thousands of dollars, but because Lauren's aunt is a key holder at Black Point Beach, the couple was allowed to use the spectacular private property at no cost – provided they kept the head count below fifty.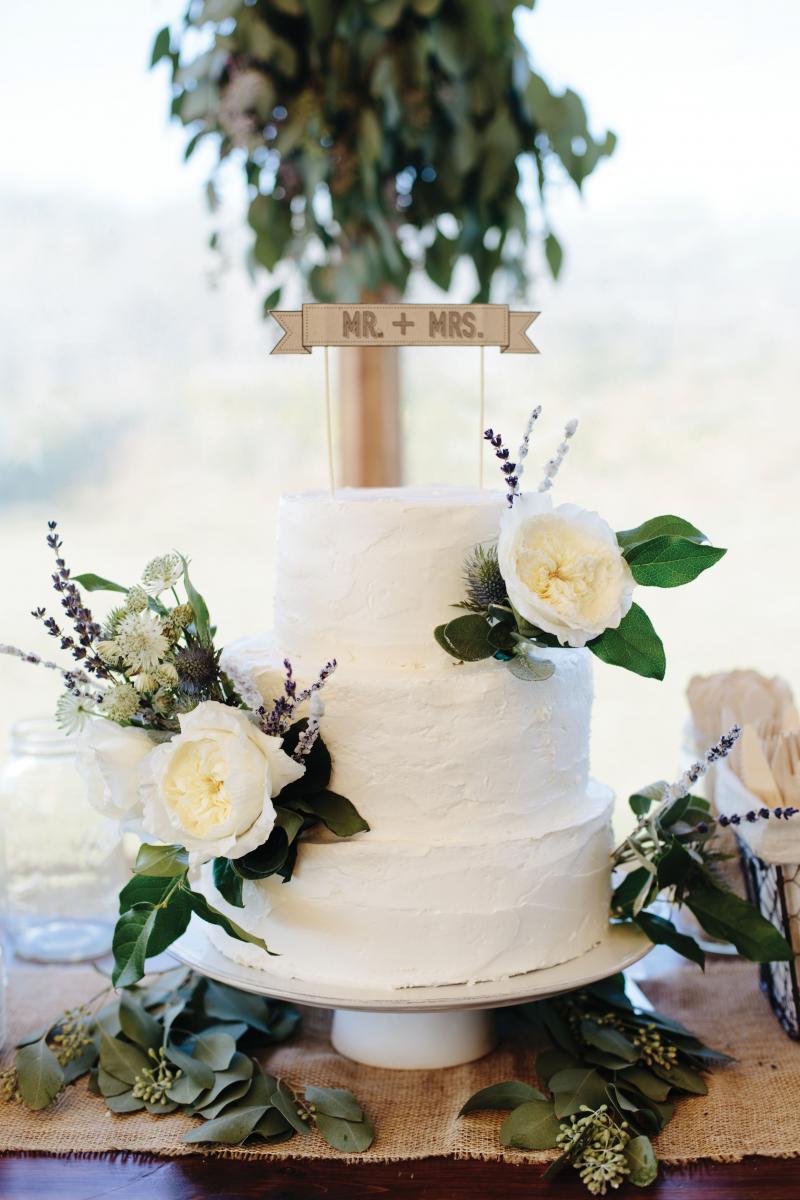 To further cut costs, Lauren assembled her own flowers. She used her designer credentials to visit a professionals-only wholesale flower market in Boston, where she was able to purchase all the blooms for her bouquet and the rest of the wedding for less than $150. Tables were decorated with easy-to-assemble loose strands of seeded eucalyptus, votives, and pillar candles; her bouquet featured more eucalyptus and greenery with a handful of accent flowers. "I would not call myself a bouquet designer by any means," said Lauren – although her skill, far superior to the average person's, speaks for itself.
Floral design was one thing; her hair was another. "I knew I couldn't do my own hair," Lauren said. She headed off additional expenses by foregoing a hair trial and booking a regular updo appointment at a salon.
Food, which can be one of the biggest expenses in a wedding, was contributed by family members on both sides. As her gift to the couple, Marc's sister – a Canadian pastry chef in training – created a lemon-lavender wedding cake with honey buttercream frosting. "That was a huge savings," Lauren said.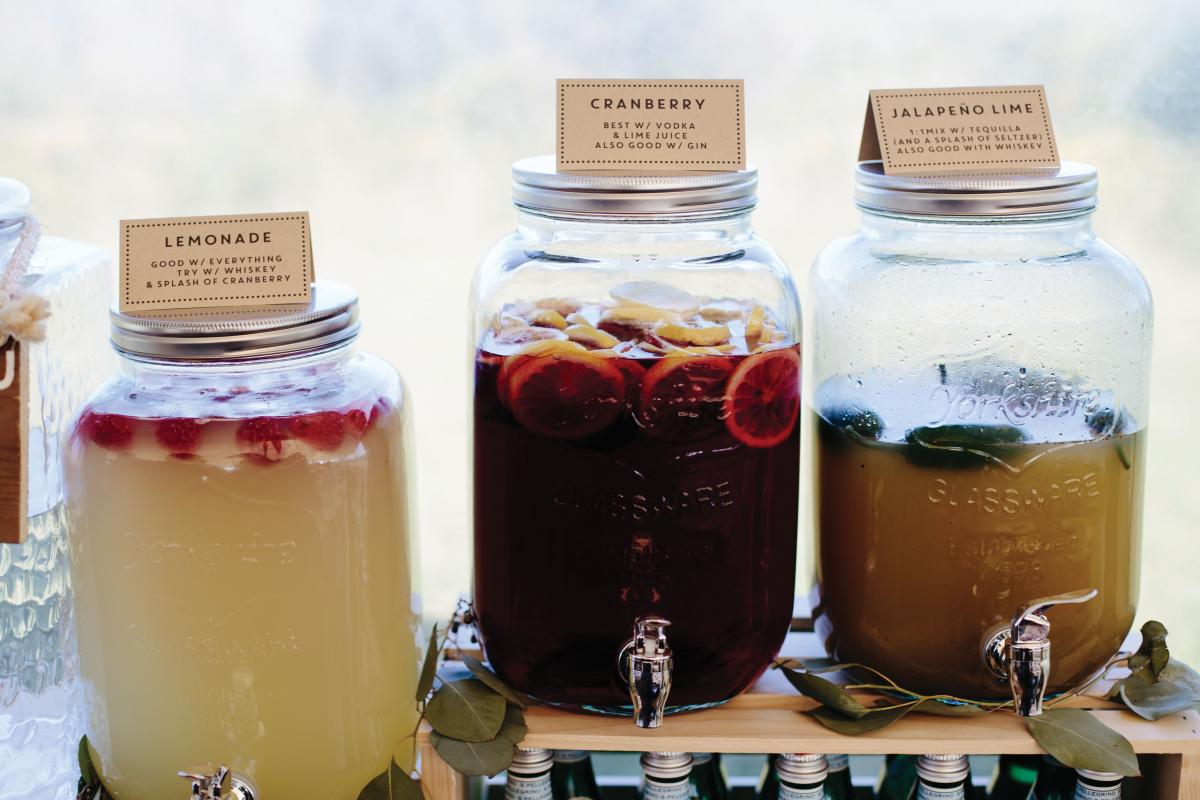 As for the main meal: "My stepdad is kind of known for pig roasts," she said. "He did a pig; he did some turkeys; he made a lobster bisque and smoked tuna." The side dishes came from the Scottish Bakehouse in Vineyard Haven.
Instead of splurging on fancy wines, Lauren and Marc served bottles of Charles Shaw from Trader Joe's, better known as Two-Buck Chuck. "No shame in that," she said. And for cocktails, the couple called on their friends. The invitations, designed by Marc, included a request: "We like to drink and we know you like to drink. Please bring a bottle of ______ to fuel the celebration." The couple then wrote in the names of various liquors, one per invitation, "so we didn't have too much of one thing," Lauren explained. "Everyone showed up with the right amount of stuff."
Lauren's brother performed the marriage ceremony, and he and their sister also cleaned up after the reception. The wedding photos were taken by Kristina Ruddick, a professional photographer from Toronto who is friends with the couple. "We paid for her and her boyfriend's travel and accommodations, and then she offered to take photos," Lauren said. "I thought there would be a handful of photos – it turned into dozens of shots."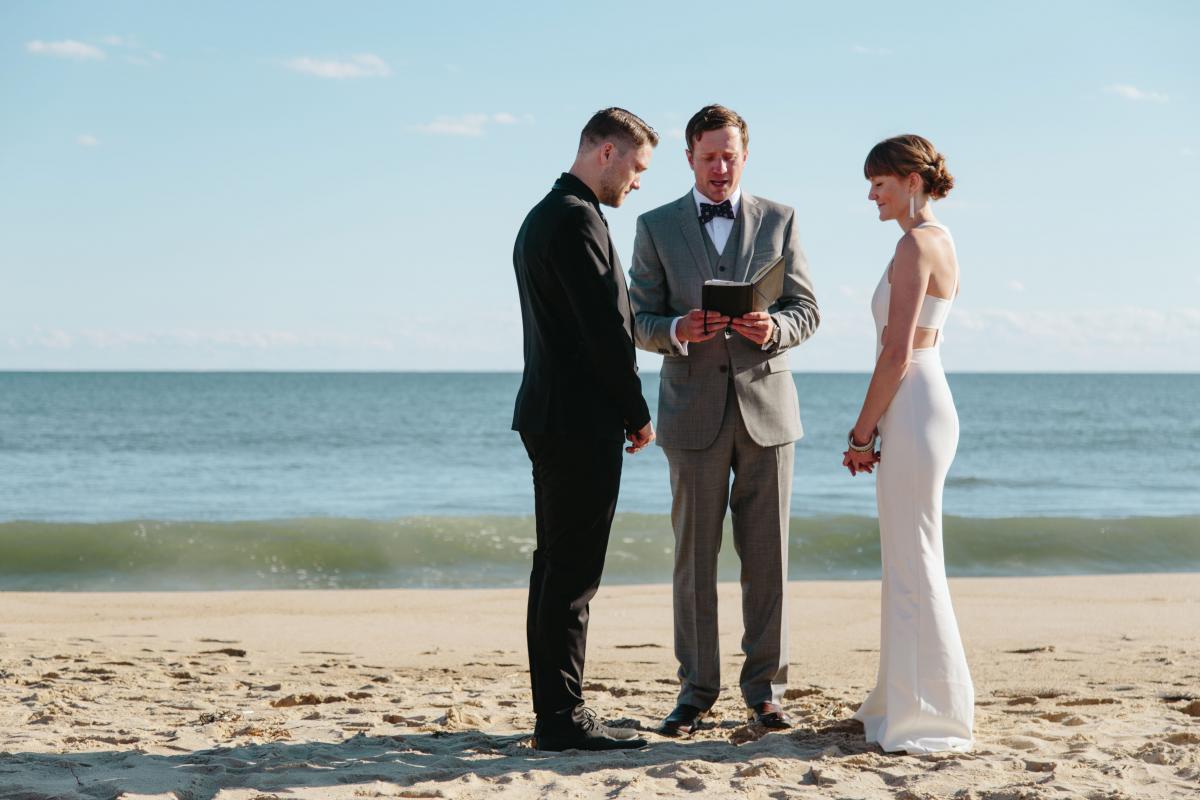 Marc and Lauren handled their own reception entertainment, and began planning the music almost as soon as they got engaged. "I couldn't wrap my head around the idea of a DJ, so we went with playlists on Spotify," she said. "I set up three playlists that Marc and I both added to: cocktails, dinner, and dancing. Right before the wedding, we spent a night drinking wine and organizing them."
For the big day, they borrowed speakers from Lauren's brother's music group, the Dock Dance Band. Then all they had to do was hit "play" and switch playlists as the night went on.
Couples with their hearts set on a Martha's Vineyard wedding may not be able to call on friends and family to the extent that Marc and Lauren did, but their example shows many other ways to save. Just keep in mind that even this meticulously planned wedding went over budget:
"We were aiming for under $5,000, but we were fine with $6,000," she said.
Photos by Kristina Ruddick.