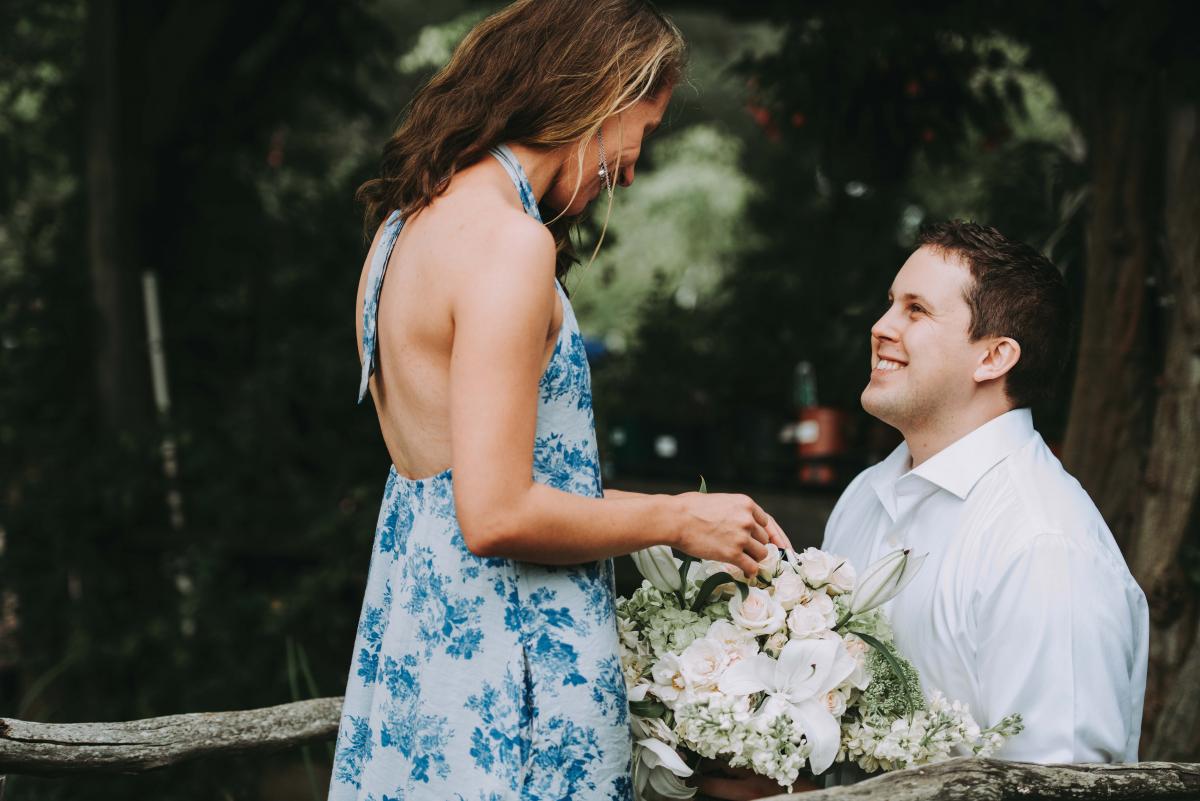 Hilary Wall and Brian Cox had been dating for more than six years when he asked her to marry him. The couple had discussed marriage and their future together often, and there was little doubt where things were headed. Still, Brian wanted to surprise Hilary when it came to the proposal. Mission accomplished.
He reached out to friend and Island photographer Mila Lowe for assistance. "I asked if she would help set up a ruse involving the idea of a photo shoot for her portfolio," said Brian. On a bright August day, with Middletown Nursery as the setting, Brian snuck up behind Hilary and placed the ring on top of a flower arrangement while Mila continued to snap photos. "It took Hilary a few seconds to realize that this was more than just a photo shoot," said Brian.
She said yes, of course. The couple lives in West Tisbury and is planning a 2018 Island wedding.
Photo by Mila Lowe.