Everyone loves a birthday surprise. A little over two years ago, on a February night at the Ritz in Oak Bluffs, Sarah Soushek's surprise was meeting Colin Murphy, the man she would eventually marry. "Meeting Colin is the best birthday gift I've ever received," she said. A year later, he proposed.
Sarah, who works at the YMCA, and Colin, a carpenter, live on the Island year round and knew it was where they wanted to be married. A matter of what venue became the question. They looked at about ten different places, but nothing fit, said Sarah. "We wanted to have a rustic sort of feel. A farm-y location that was preferably near the water."
Thankfully, friends offered the use of their Aquinnah property on Menemsha Pond. "One of our passions is the sea," Sarah explained, "so we wanted to include our love of the ocean."
Their wedding came together with the help of friends and family. To be as sustainable as possible, the couple borrowed signs, lighting, napkins, and custom farm tables from friends who had already been married; Colin's uncle brought a tent from the mainland; Sarah's uncle was the officiant (kilt included); a groomsman's father provided the raw bar; and folks helped collect conch shells for the favors. "It was such a community effort," she said.
As a surprise to his bride, Colin built an arbor from Island cedar for the ceremony. He also made cedar tree rounds for the tables, which complemented the colorful, rustic vibe of the flowers by Tea Lane Farm. "We really gave [florist Krishana Collins] little direction...her vision is incredible," she said.
In keeping with the laid-back vibe, Sarah let her bridesmaids pick what they wanted to wear and walk down the aisle barefoot. And instead of a traditional cake, they chose doughnuts. Sarah even had Back Door Donuts create a larger-sized Boston Cream to be cut, "because Colin is from outside of Boston and I love them!" she said.
Pumped full of sugar and caffeine (provided by the Chilmark Coffee Company), everyone danced the night away.
"I think one of the special parts of that day is that people from all over were coming together as one," Sarah said. As for Colin, he will always remember "how beautiful my bride was….It was the best day of my life."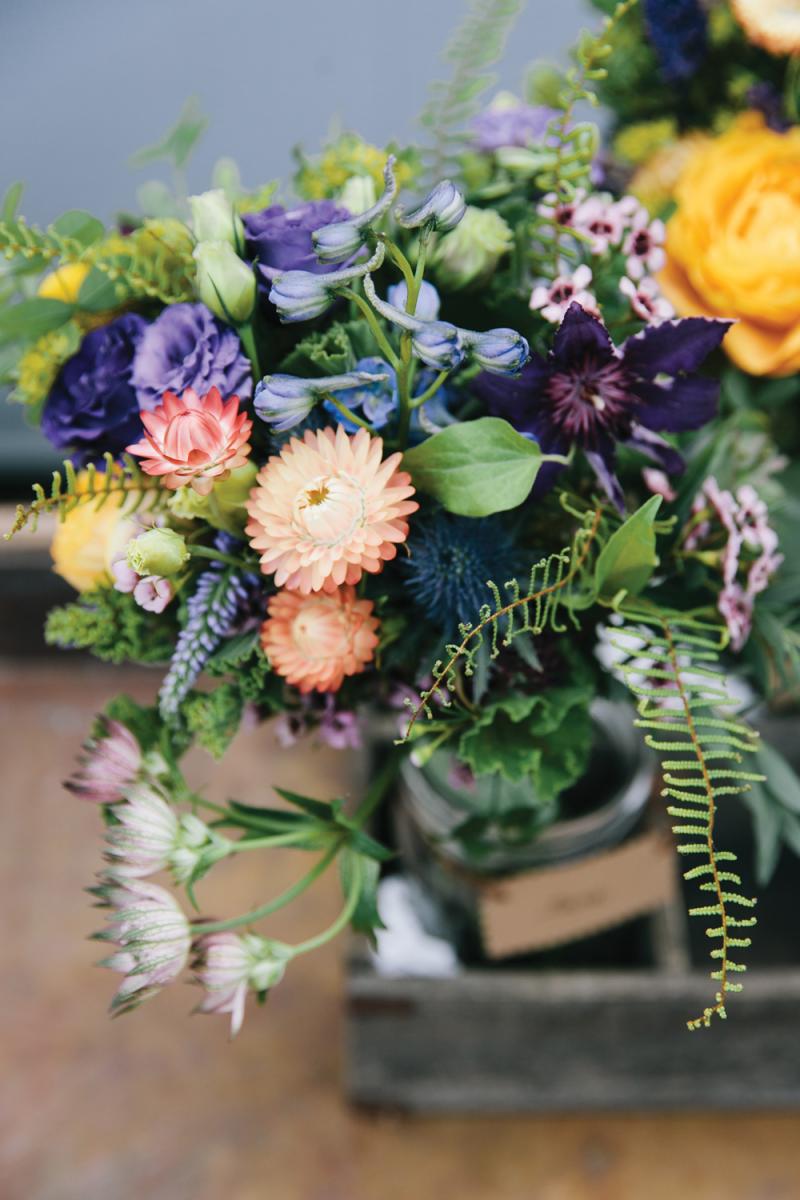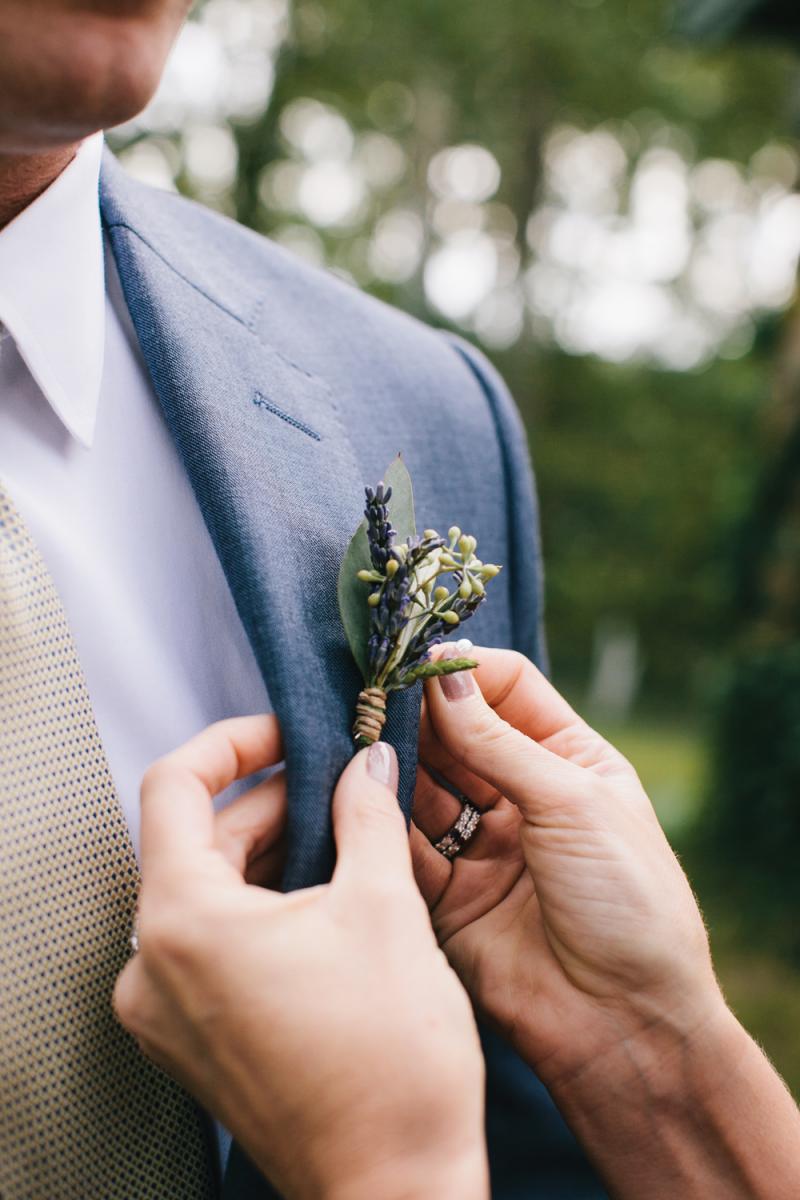 Details
Wedding Planner: KG Events & Design
Photographer: Elizabeth Cecil
Caterer: Among the Flowers Café + Glenn Shoes Peters
Dessert: Back Door Donuts
Music: TPS Productions + Brother's Rye
Flowers: Tea Lane Farm
Tent + Party Supplies: Big Sky Tent and Party Rentals + Rent-a-Tent
Transportation: Martha's Vineyard Sightseeing Tours + Stagecoach Taxi
Hair & Makeup: Lizzy Kent
Invitations: Emma Young
Libations: Bad Martha Beer + Chilmark Coffee Company
Bridal Earrings + Wedding Bands: Nettie Kent Jewelry
Bridesmaids' Gifts: Island Wampum + Citrine
Groomsmen's Gifts: Vineyard Time
Rehearsal Dinner: East Chop Beach Club
Rehearsal Caterer: Bill Smith's Martha's Vineyard Clambake Co.
Honeymoon: Cayman Islands + Cuba