The old recipe when it comes to wedding food – chicken or fish – just doesn't cut it anymore. From gluten-free menus to a clambake to paella with a Vineyard touch, brides and grooms are thinking outside the box and choosing from a wide array of options when planning their wedding meals, including a focus on local food and menus catered to special diets or interests.

Chicken and fish can still be found on the plate too: roasted over a wood fire or served in fresh tacos.

"A wedding is a very personal thing and it's very intimate," said Jan Buhrman, whose catering company Kitchen Porch has been cooking for weddings for more than twenty-five years. "The values at the core of who you are and who you will be as a couple are first being announced to the world...isn't it important to have what's really important to you be on the plate?"

Buhrman's passion has long been local food, with an emphasis on what's in season at the farmers' market instead of a strictly planned menu. "More and more people are conscious and aware of how important it is to eat local," she said, which requires flexibility – nettles instead of asparagus, for example – and adjusting the menu based on the season. "If someone really wants a true local farm-to-table menu, they don't get that choice, and so diners I would say are realizing it's more about what's freshest and available rather than trying to force nature to serve them."

Local food often includes seafood, she said, including smoked local trout and smoked bluefish, both popular options. Raw bars are also in demand at weddings. Kitchen Porch stocks theirs with American wild shrimp from South Carolina, Katama oysters, and Vineyard clams.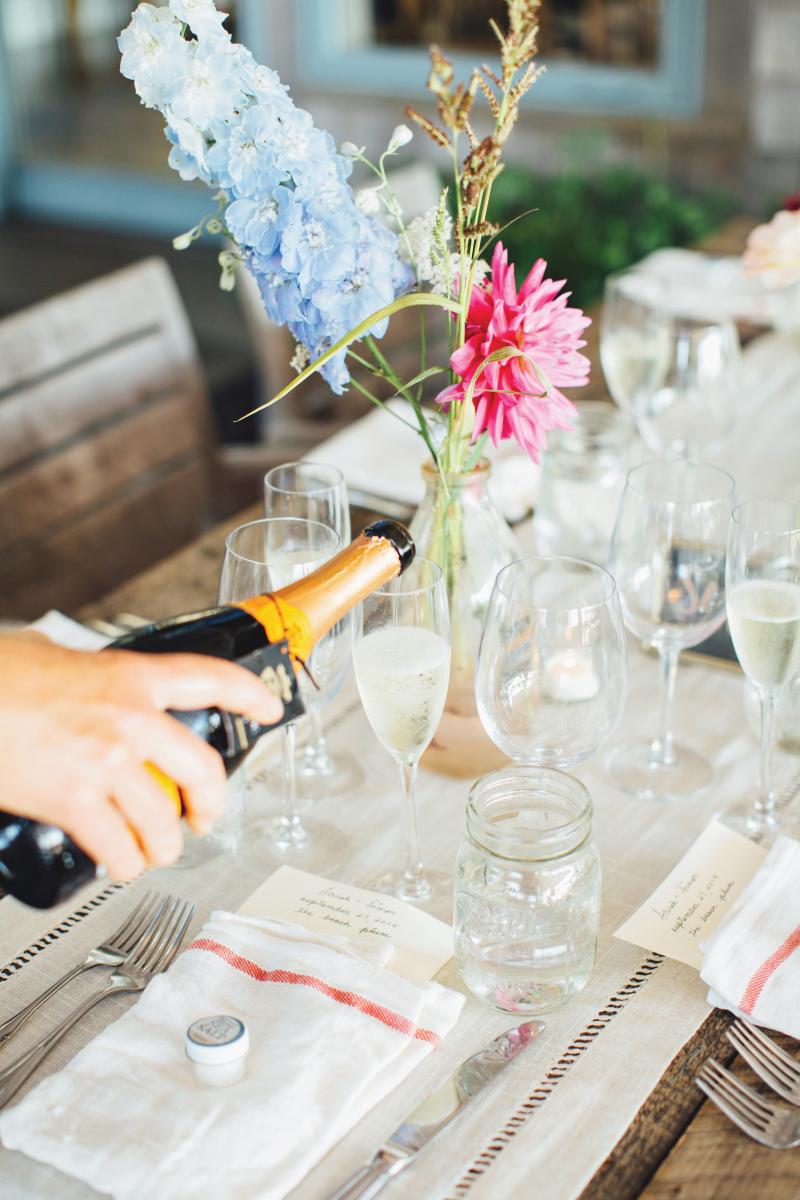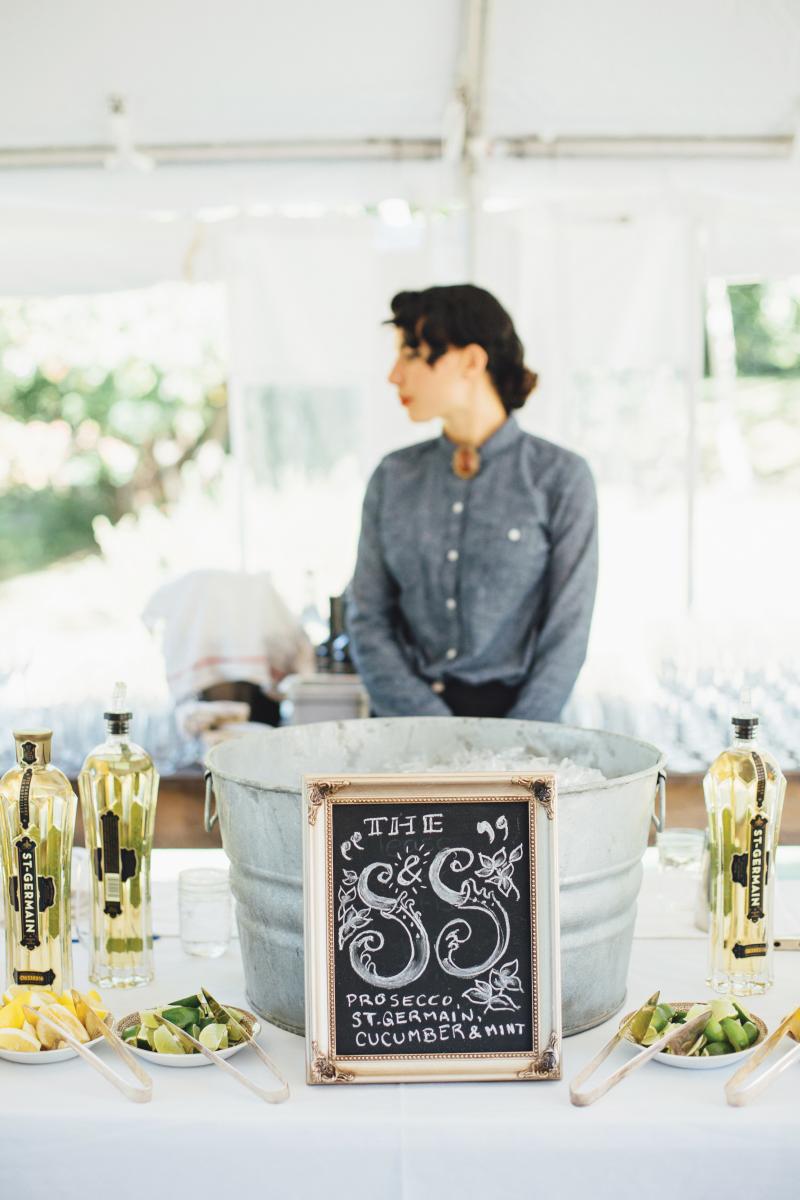 Beyond what's local, Buhrman said she creates menus by updating classics and taking a fresh look at standard fare. Instead of stuffed potatoes, she might suggest smashed potatoes with crispy skins fried in duck fat. "Make it a little deconstructed, modern, same flavors and textures, nuances of a stuffed potato.

"It's not one size fits all," she said. "It's what's important to you, what would you like to see."
Brides and grooms are also playing with different serving styles, including stations, buffets, and family-style dining.

Couples that want to experiment with how food is served can think about a variety of options, such as having informal appetizer stations, but formal plated entrées, said Dee Smith of Tea Lane Caterers. Smith has been a full-time caterer on the Island for nearly twenty years. Her popular Vineyard-style seafood paella works as an entrée or an appetizer. "Everyone just goes nuts over it," Smith said. The paella is created on-site, offering guests a chance to watch as littleneck clams, calamari, mussels, and shrimp are combined with spicy sausage, vegetables, saffron, and rice. But Smith is also coming up with new uses for the paella pan, including using it to set up a noodle bar. Her play on Singapore street noodles includes a rice noodle base with Asian vegetables and a variety of proteins. The noodles are served in a miniature Chinese food to-go box along with chopsticks.

The noodle dish is also gluten-free, an increasingly popular option for couples or guests with dietary restrictions. "That's a huge trend," said Smith, who does not eat gluten herself. Tea Lane's popular fried chicken is naturally gluten-free, she said.

But from special diets to trending tastes, "Some things don't change," Smith said. "The ingredients don't change; it's the style to which you execute it."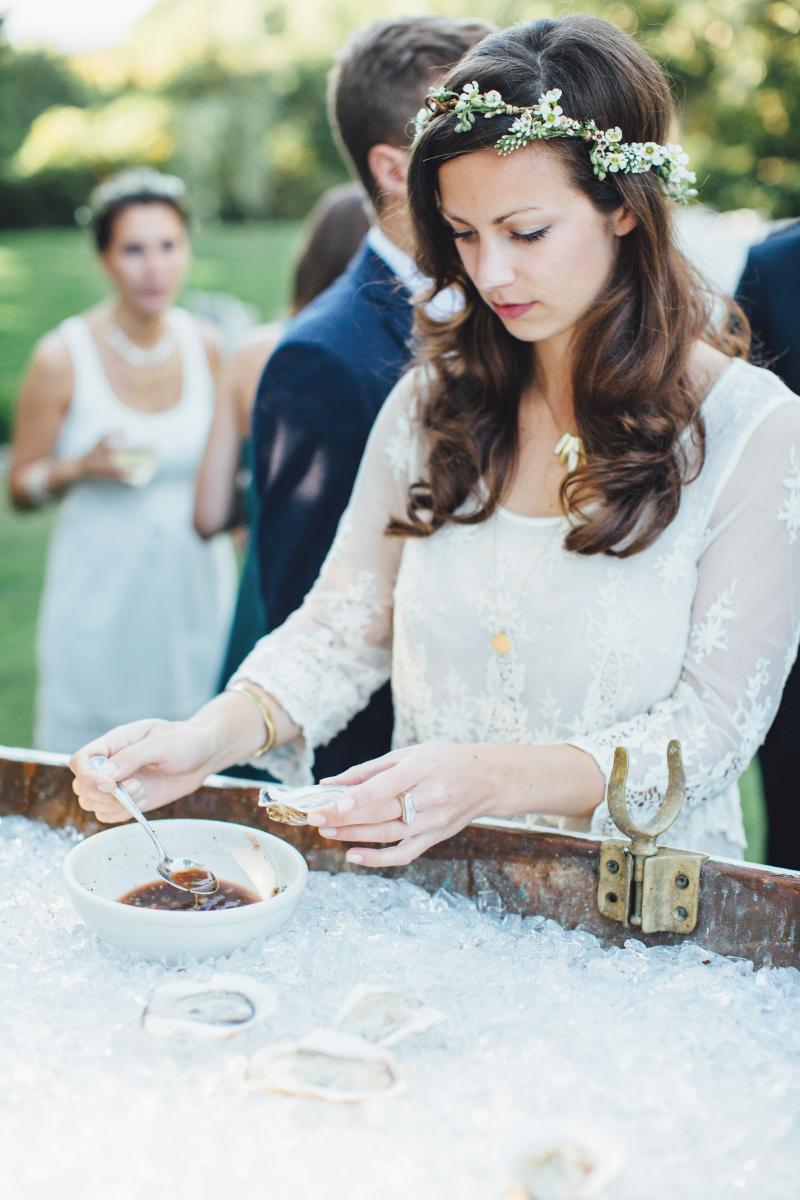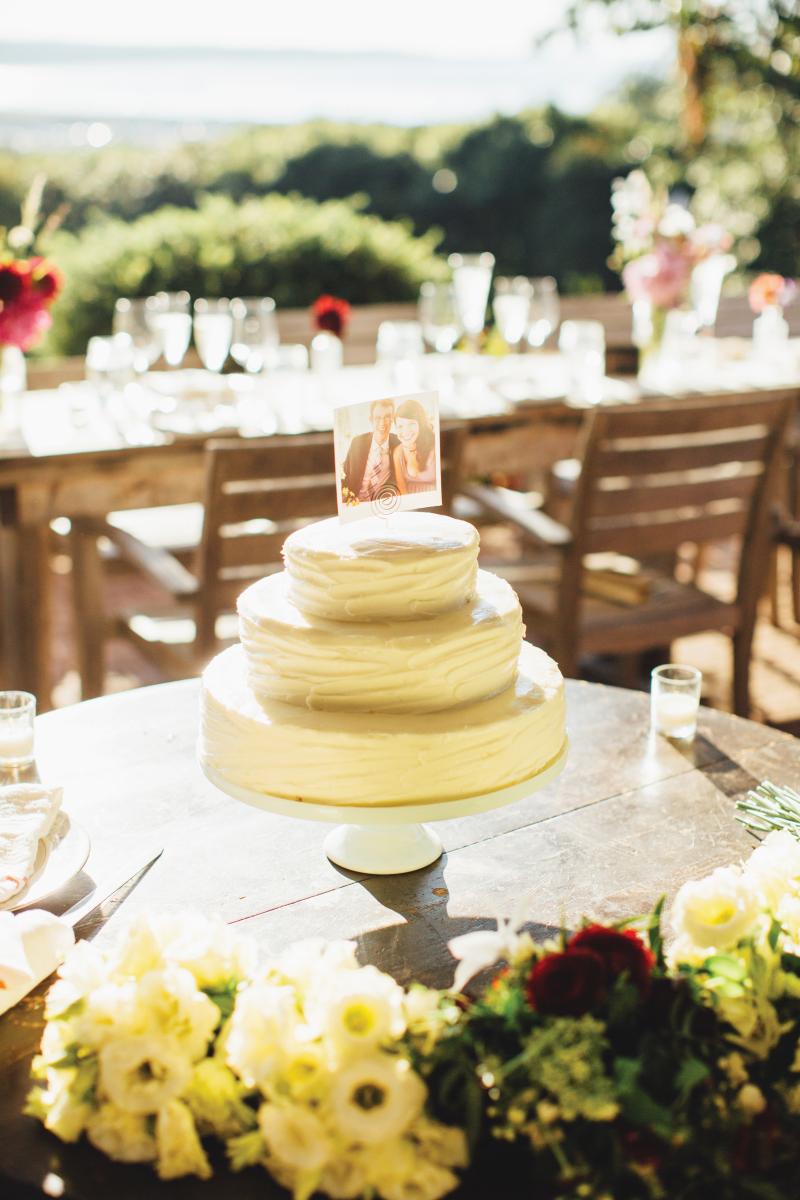 Bacon-wrapped scallops aren't on her menu anymore: instead she offers a broiled fresh scallop topped with bacon jam and lemon beurre blanc.

"From barbecue to high end, we're still doing the big gamut....the caterers are trying to deliver that wide range of niches with expertise," she said. "We're extremely wide open, willing to make a change, because everybody is different. Even between the bride and the groom, they're both different."

For those looking for a more casual or unconventional option, another choice is a real pig roast. Tim Laursen, who started Local Smoke with Everett Whiting several years ago, has made a name for himself setting up wood-fired smokers at Vineyard weddings for buffet-style meals. Today, Laursen operates a separate company, Smoak, which specializes in whole roasted pigs and chickens, a side of dry rub swordfish, racks of beef ribs, and, new for this year, turkey. The meat is often locally raised.

"There's more to barbecue than just sugary, sticky sauce," Laursen said. "Cooking with a fire is something really special and really makes the occasion memorable. I think it's a great way to eat good meat."

Couples opt for roasts when they are looking for something simpler or more casual, Laursen said, and his prices reflect the simpler set-up. Laursen's fiancée, Ann Khoan, provides three different fresh salads with ingredients from local farms (a pickle bar and creative sauces are in the works). "It's good barbecue," Laursen said. "It's something else."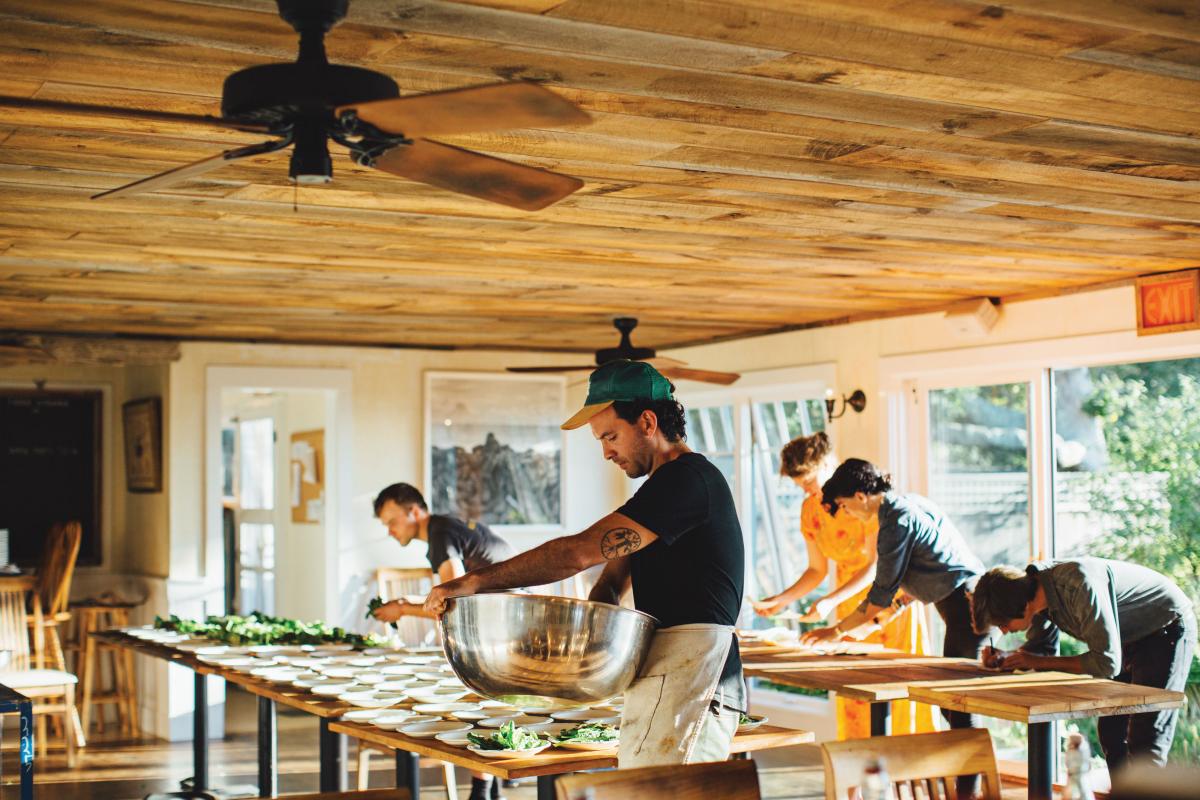 Laursen is also in the testing phase of a portable bonfire that includes seating for forty. And for those that want wood-fired smoked meat as part of their meal, Laursen works with caterers to provide meat for their menus.

Of course, this being a New England coastal community, some brides and grooms want to make seafood – and seafood alone – the star. Chicken or fish? More like lobster, chowder, and steamers.

For more than fifty years Bill Smith's Martha's Vineyard Clambake Co. has been providing traditional New England clambakes with the convenience of formal catering. Typical options include clam chowder to start, Maine lobster (or herb-roasted chicken), steamed clams, linguiça, coleslaw, and all the trappings, served buffet-style. Clambakes are also popular choices for rehearsal dinners, said Buhrman, since it's a great way to give guests a taste of classic local flavors while sparing them the anxiety of cracking open lobsters in tuxedos and evening gowns.

When Sarah Reed and Simon Cook were married in September 2014 at the Beach Plum Inn in Chilmark, they wanted to incorporate the Island's New England style with that of old England, where they met and now live. British influence came through with the couple's signature cocktail, the S&S: gin, elderflower liqueur, cucumber, and mint, a combination that reminded Reed of a British summer. And it was apparent in the fashion: a mix of fascinators and jeans, she said.

The menu and the site of the wedding were close to the bride's heart. Her great uncle and great aunt were the original owners of the inn and her great aunt wrote The Beach Plum Inn cookbook.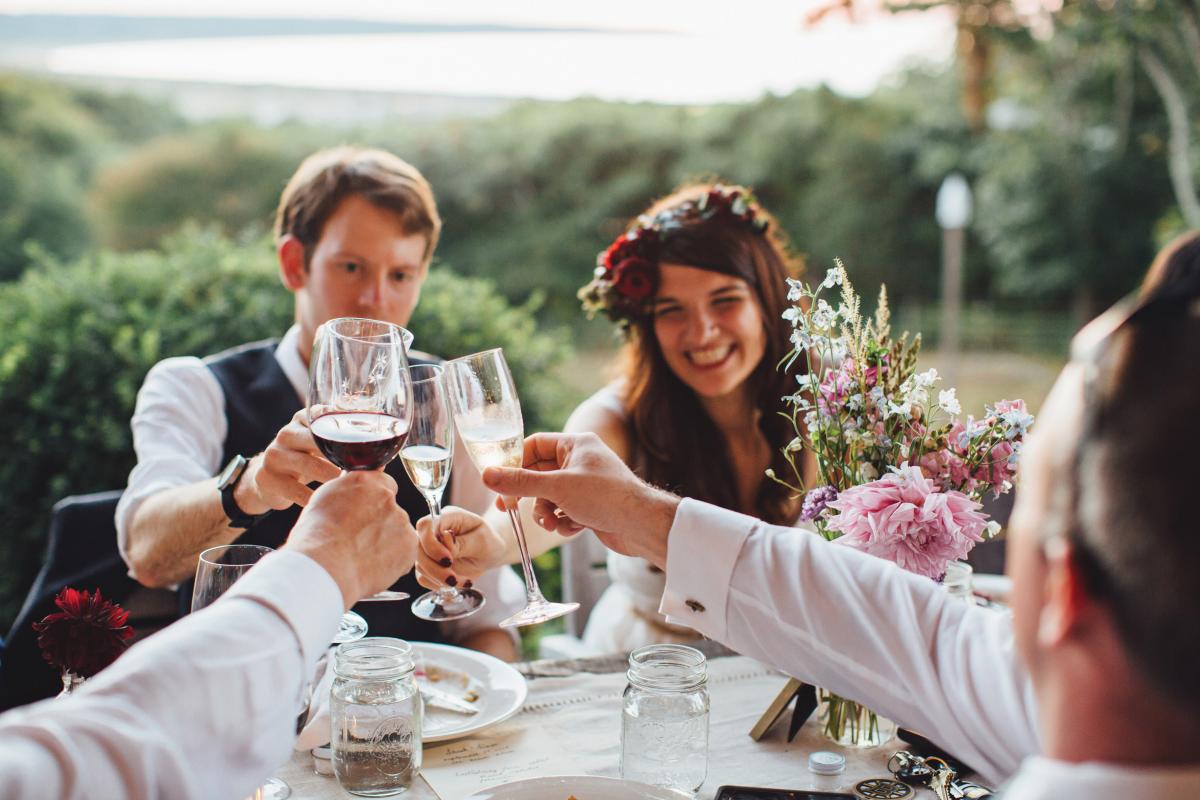 As fans of Chris Fischer, a well-known chef and farmer on the Island who was then at the helm of the Beach Plum Restaurant, "We were really, really excited about the food," Reed said. "We didn't even pick a menu. We just went for a vibe and whatever was freshest and available that day. It was almost like a gift to us at our wedding, 'What are we going to be eating for dinner?'"

While the menu was a surprise, there were some elements Reed knew she wanted, like a smoked bluefish appetizer and tuna.

"I come from a family of fishermen so I knew I wanted a fish option and it was a good time of the year for tuna, if they could get that. And they did," she said. The wedding also featured local chicken, another preference from the couple.

"It was a cool opportunity to really feature the stunning food the Vineyard has," she said. The wedding cake was a carrot cake from Scottish Bakehouse, another Island favorite.

"It felt really personal even though we didn't chose every single ingredient or presentation or everything. We hear over and over again, 'Your wedding had the best food.' It was a huge part of the event. It was really front and center....without us choosing every detail."

Guests took home a taste of the Island too: wedding favors of Martha's Vineyard Sea Salt. "We wanted our guests to take something quintessential of the Island home with them."