October 11, 2014
Ceremony and Reception: The Grey Barn and Farm

You could say Brie Miranda Bryant and Brandon Richard Felton's story is one of chance encounters. They met on Martha's Vineyard – twice. The first time, she didn't remember, but he did. He had visited her summer rental on a date with one of her housemates. Years later, Brandon would tell Brie that another girl at the house had caught his eye that night. Brie sent him a photo of her friends from that summer. Unbelievably, the woman he had been speaking of was her.

The second time they met was in 2008, at the Martha's Vineyard Chowder Co. in Oak Bluffs. Brie, who works in TV development, was still feverish from a recent illness and didn't pay Brandon, a marketing professional for the ACLU, much attention. They exchanged numbers anyway. A few weeks later – he back in Washington, D.C., she in New York – they talked until the sun came up.

After years of dating long distance, the couple began planning their Vineyard wedding – the only logical choice. Brie had spent every summer on the Island since she was a kid, sometimes working five jobs in order to earn money for the trip. "I even prayed for it," she said. "Like, 'Dear God, please allow me to meet a husband that loves this Island as much as I do.'" Brandon's family has a house near Inkwell Beach.

Brie and Brandon visited some twenty-four venues before they found themselves at The Grey Barn and Farm in Chilmark buying milk. This was it. After some persuasion, the owners agreed to host their first (and to date only) wedding. Though their plan was to marry between two silos on the farm, the weather had other plans. The ceremony was moved inside the tent at the last minute, against a backdrop of bold autumnal flowers and pumpkins.

More chance encounters would define the day. They spotted Trip Barnes's red truck parked outside his moving and storage company in Vineyard Haven. Could they rent it for the reception? Of course. And a display of gourds at a nearby store? They could borrow them and bring them back. Then there were the farmhouse tables and wooden benches, which Boston Rustic Rentals agreed to make especially for them.

You know what they say about rain on your wedding day.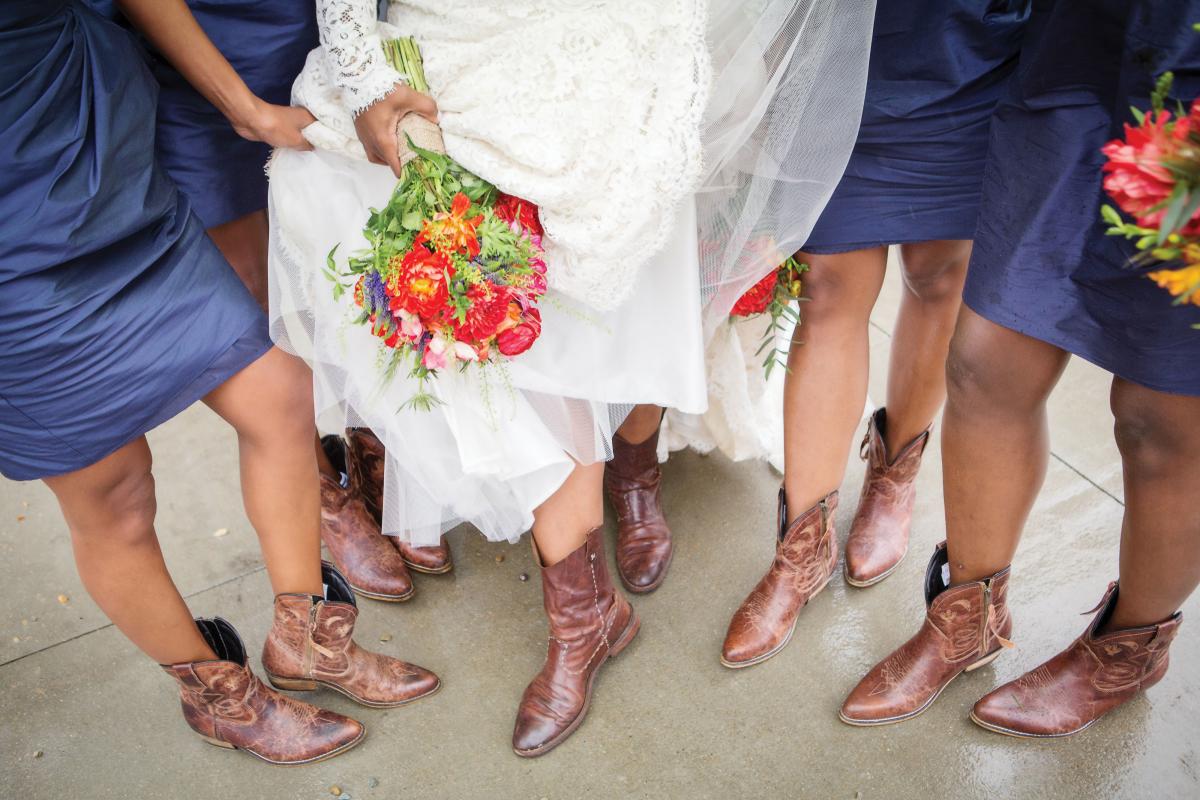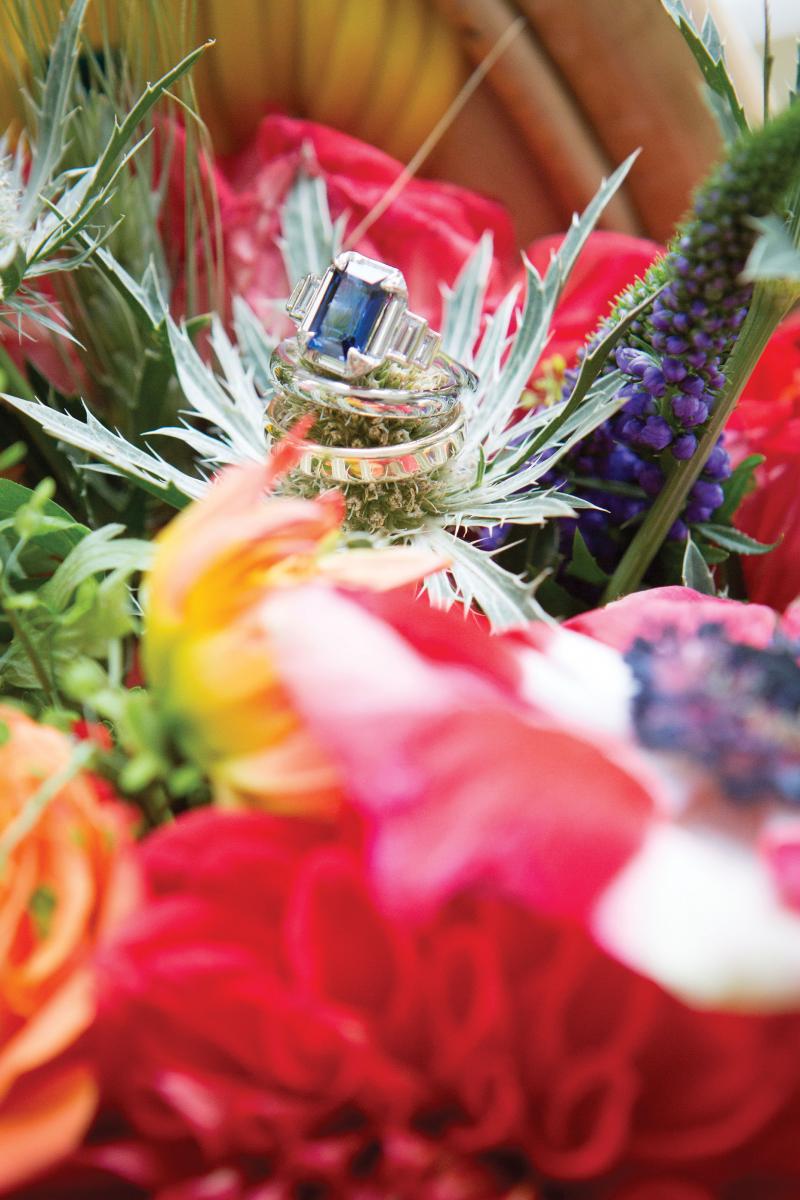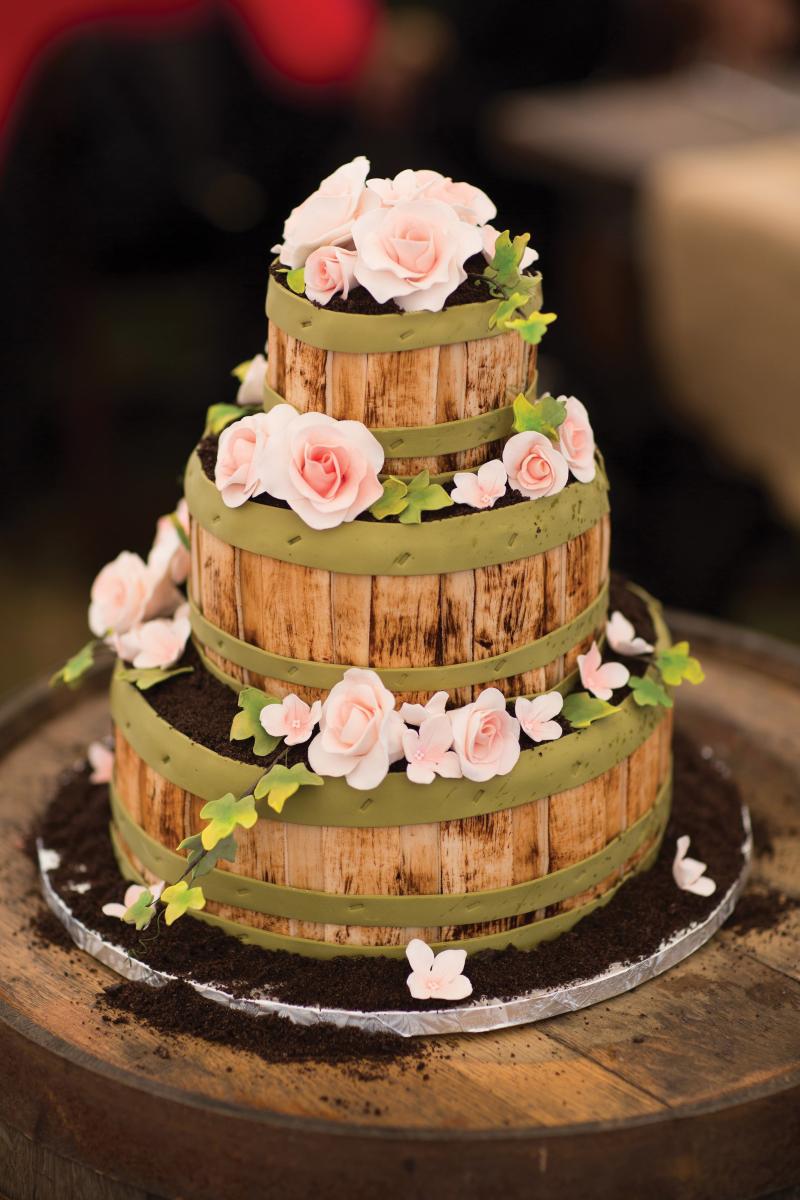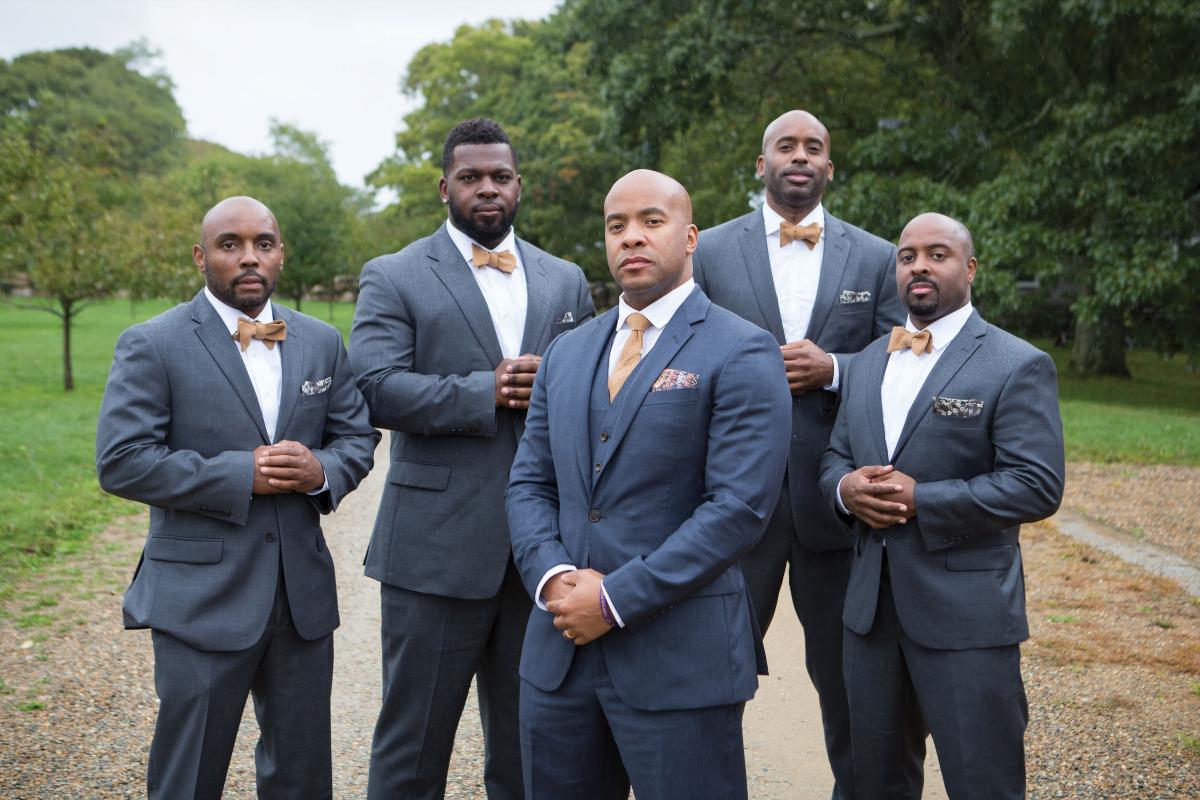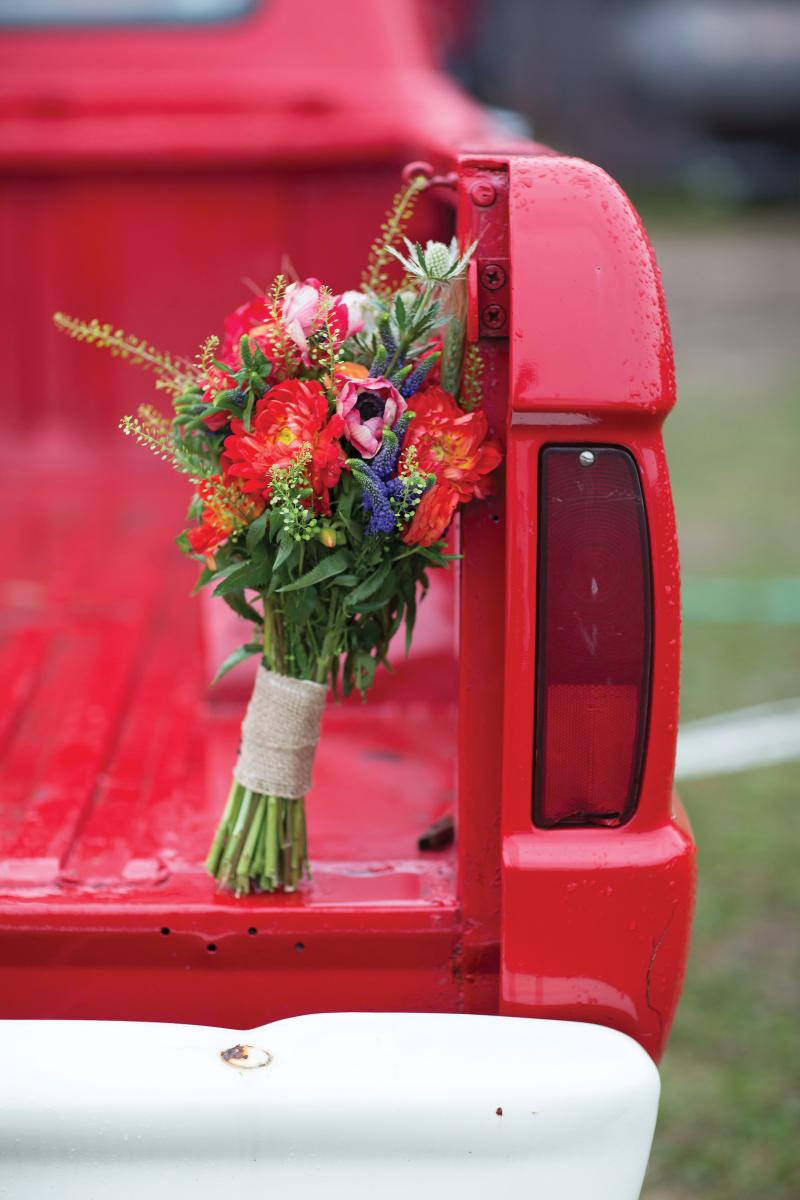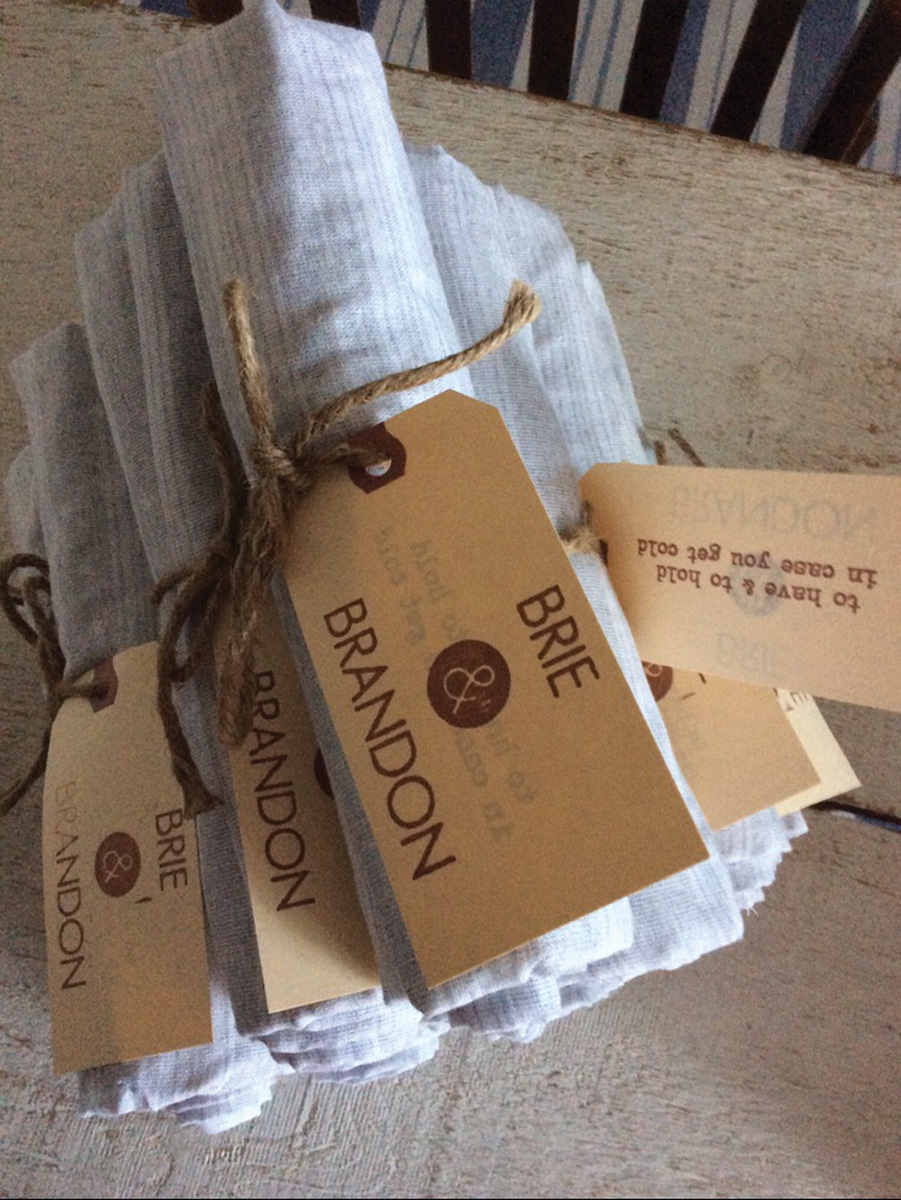 Details
Wedding Planner: With Grace
Photographer: Tim Correira
Caterers: Smoak + Nisa Kontje
Cake: Val Cakes
Music: Atzic Marquez
Flowers: Island Ambiance
Videographer: Together Forever Films
Tent + Party Supplies: Big Sky Tent and Party Rentals + Boston Rustic Rentals
Transportation: ResortMan Vineyard Coach & Concierge
Guest Accommodations: Dockside Inn + The Oak Bluffs Inn + The Wesley Hotel
Welcome Party: Lola's
Honeymoon: Amsterdam, Botswana, Cape Town, Johannesburg, Zambia + Zimbabwe