July 25, 2015
Ceremony: North Farm Preserve
Reception: Slip Away Farm

Bri Buchanan and Ethan Valenti wanted their day to be about love and simplicity – and the outdoors. Though the pair knew each other growing up on the Island, it wasn't until they graduated from Martha's Vineyard Regional High School that Bri, a landscape gardener for Indigo Farm, and Ethan, a field crew manager at Morning Glory Farm, connected. On their fifth anniversary as a couple, they married in front of a Chappaquiddick pond strewn with sunflowers.

Following the ceremony, the couple and their entourage made their way to nearby Slip Away Farm, co-owned by their officiant and Ethan's best friend, Christian Walter. The line between wedding guest and vendor blurred as guests chipped in to make the celebration come together with just a few hours of preparation. Tables and various items were scavenged from the farm; chairs were borrowed from the Chappaquiddick Community Center. Ethan's brother Andrew and his girlfriend, Leslie Schott, created a bouquet, boutonniere, and the table arrangements using Morning Glory flowers.

Prior to the wedding day, Bri and Ethan had harvested a majority of their ingredients from Morning Glory and Slip Away Farms to be served family style at the reception. "It kind of just made sense to have pizza for our wedding," Bri explained, since the oven was used this past summer for sporadic CSA pizza nights at which Ethan assisted. Christian and Ethan manned the oven during the reception and tossed dough for guests in true Italian fashion. In lieu of a cake, Bri and Christian gathered wild blueberries for pies, which Christian also prepared.
"We both love to work outside and garden and grow our own food," Bri said, so the natural setting of a working farm was the perfect backdrop for their day. "We just knew we wanted to have our close family there."

As darkness fell, guests gathered around a bonfire while a record player sang into the night. There was still one more surprise for the newlyweds: Ethan's brother Michael had planned a fireworks display to usher in the couple's new life with a bang.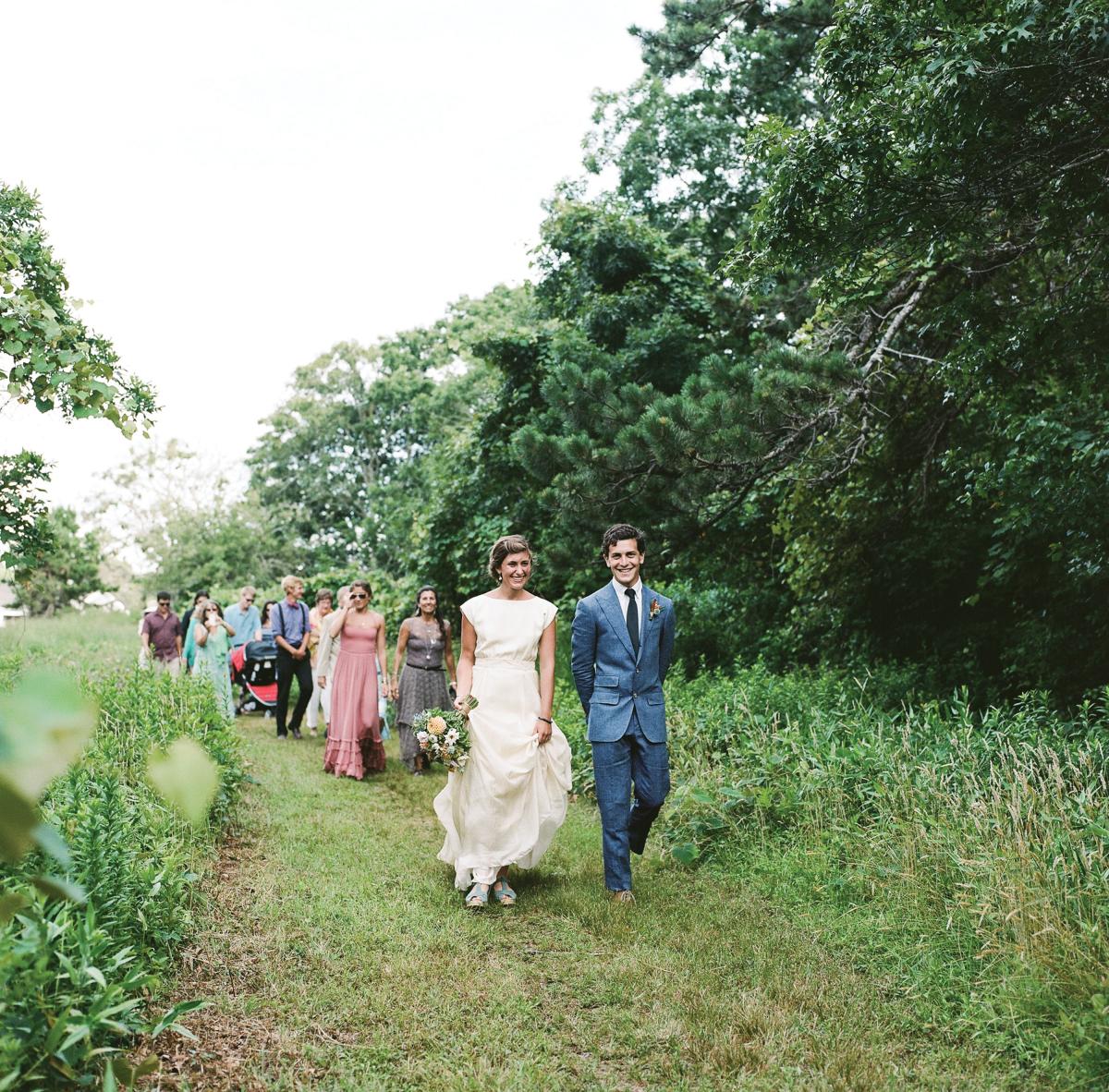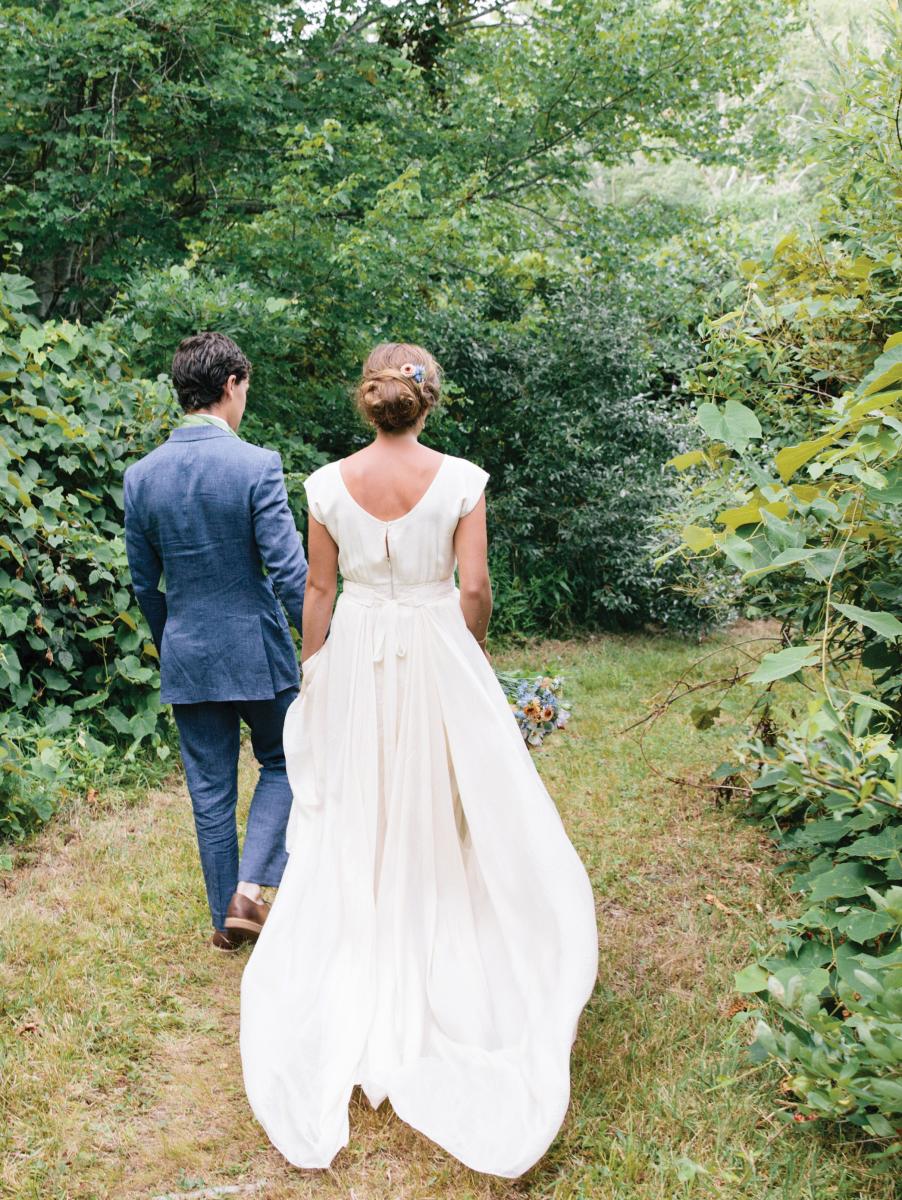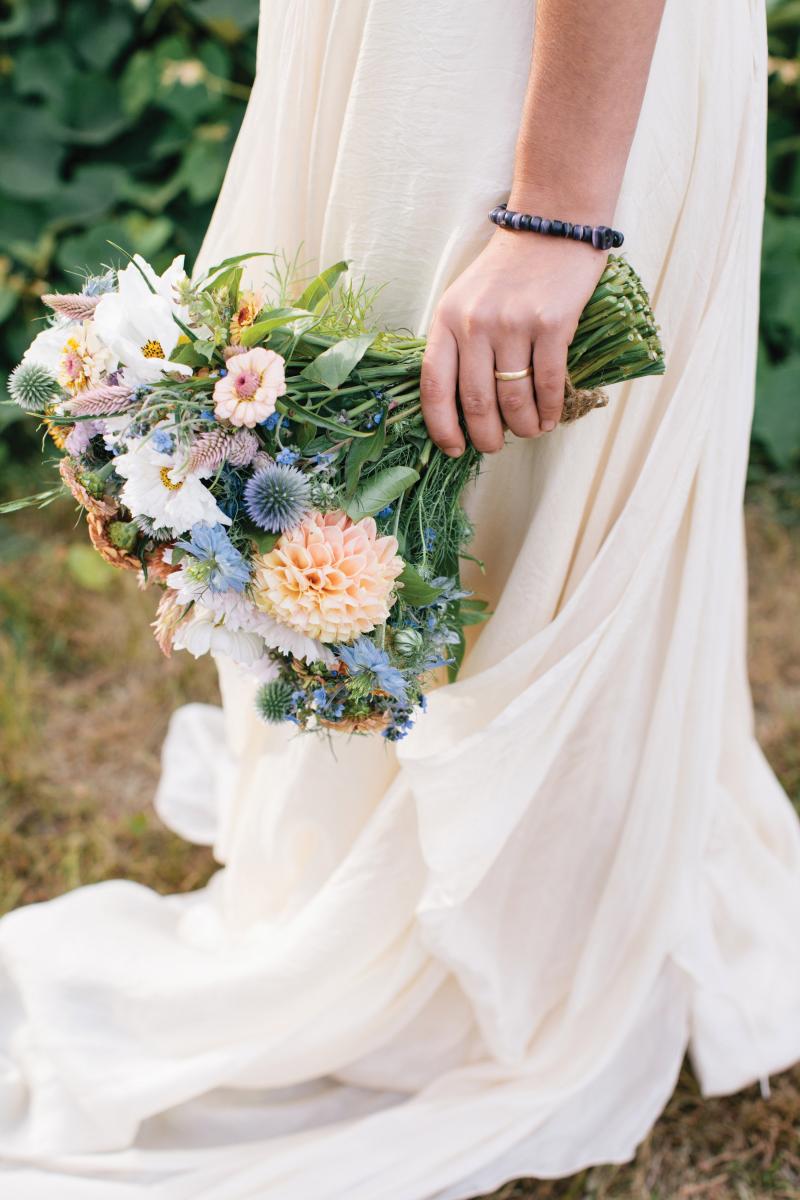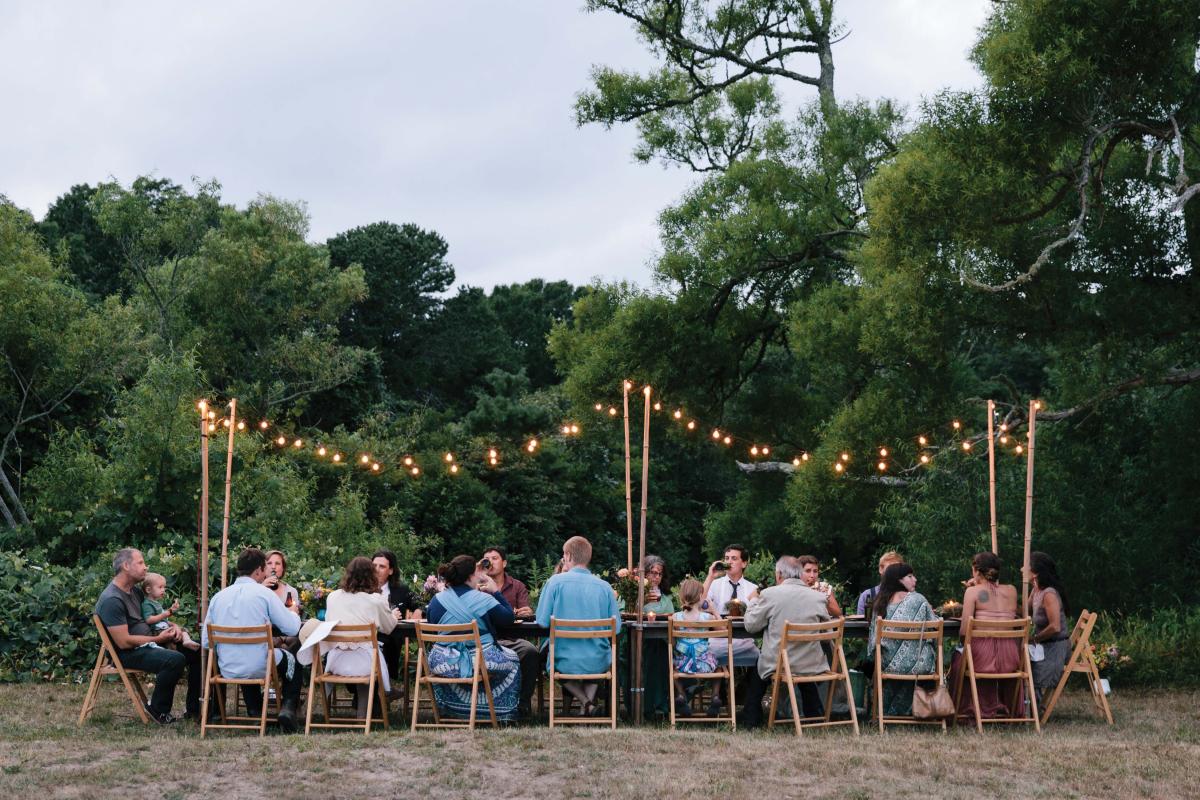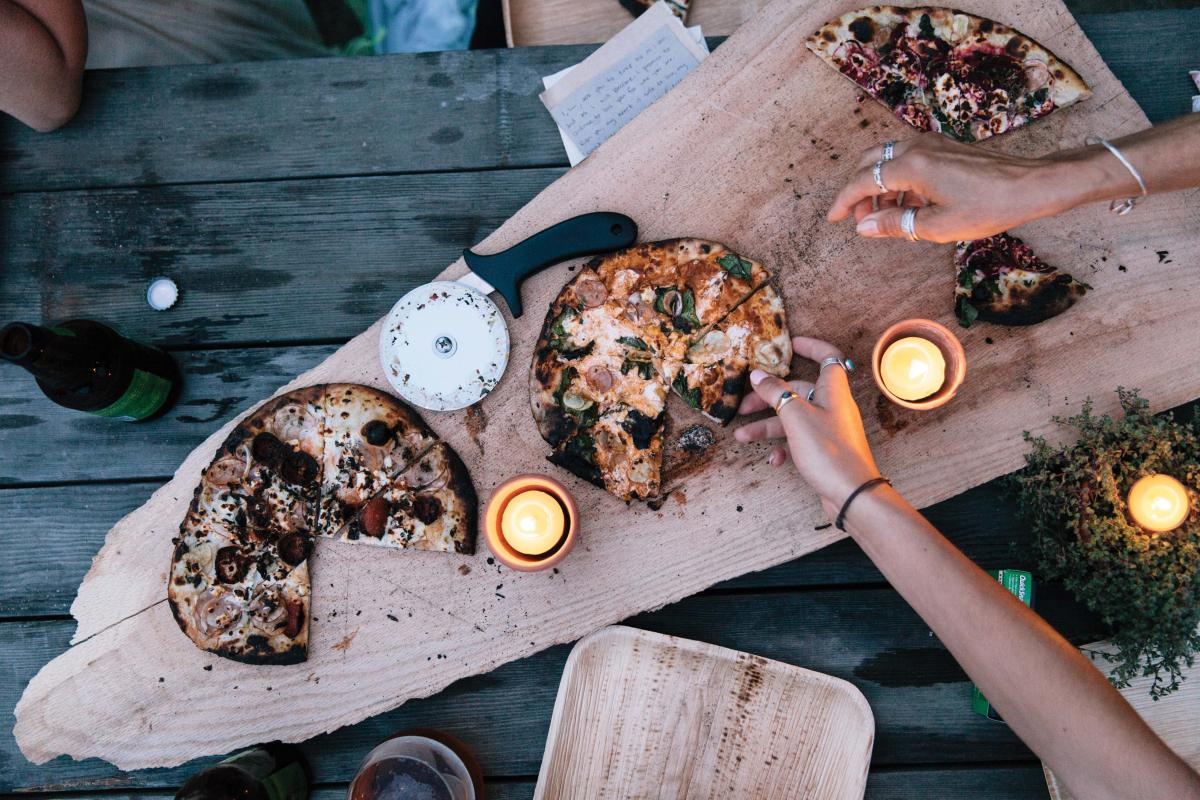 Details
Photographer: Elizabeth Cecil
Food: Morning Glory Farm + Slip Away Farm
Pies: Christian Walter
Flowers: Morning Glory Farm, assembled by Andrew Valenti and Leslie Schott
Hair + Makeup: Kassidy Bettencourt
Wedding Attire + Jewelry: Dress was hand-sewn by Italian dressmaker Maria Lucia Squillari (via Etsy); jewelry: freshwater pearl earrings and ring and a single gold bangle, worn by Bri's mother on her own wedding day, plus a wampum bracelet from Ethan
Honeymoon: Portland, Maine