September 6, 2014
Ceremony: Trinity United Methodist Church
Reception: The East Chop Beach Club

Adriana Vetrano and Ben Cornell's wedding was filled with joy and laughter, and brimming with surprises. After meeting on a Skidmore College pre-orientation camping trip in the Adirondacks, they became close friends and began dating by the end of freshman year. They like to be active outdoors and to exercise their creative sides, Ben through pottery, and Adriana through painting. For their wedding, they traveled from Philadelphia to the Vineyard, where Ben's family has vacationed for years.

One surprise came during the reception, just before dinner, when Ben's mother approached the couple and told them to go outside. A fifty-piece marching band playing New Orleans–style music happened along the beach and stopped to play a song. The spontaneous event inspired Adriana and Ben to dance, and they invited their guests to join in. "When the song ended, the band drifted off as easily as they came," Adriana says. The sudden serenade had an effortless, romantic quality that was right in tune with the whole celebration.
Another surprise came later. Unbeknownst to Adriana and Ben, the wedding party had set up a nighttime photo session on the dock. "Considering it was dark, and we had already taken several photos on the dock, I thought this was strange," Adriana recalls. After the photo session, Ben's groomsmen tossed him in the water and jumped in after him, followed by some of the bridesmaids! Thankfully, they spared Adriana from going in too. The celebration ended with a bang when a family friend set off fireworks on the beach, filling the night sky with effervescent beams of light. "It was magical," Adriana remembers. "Our wedding was absolutely full of love. People were invested in our marriage and we're so lucky to have experienced that."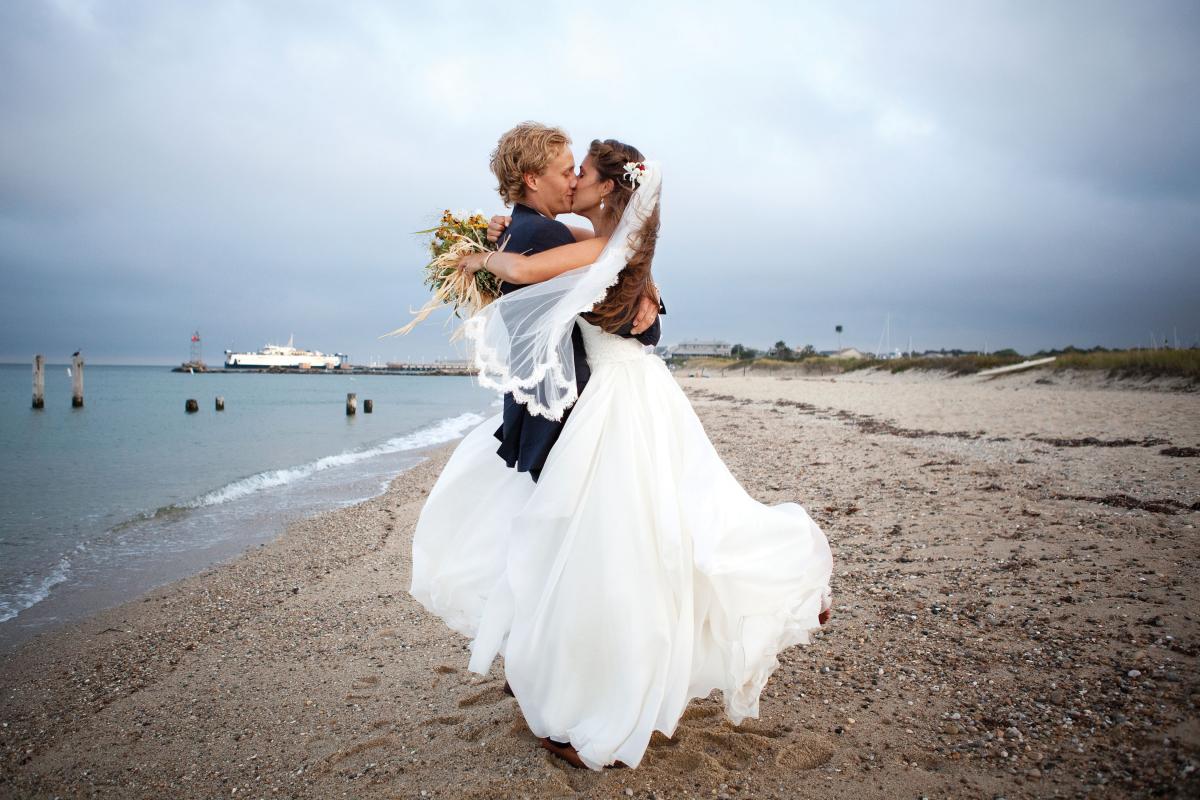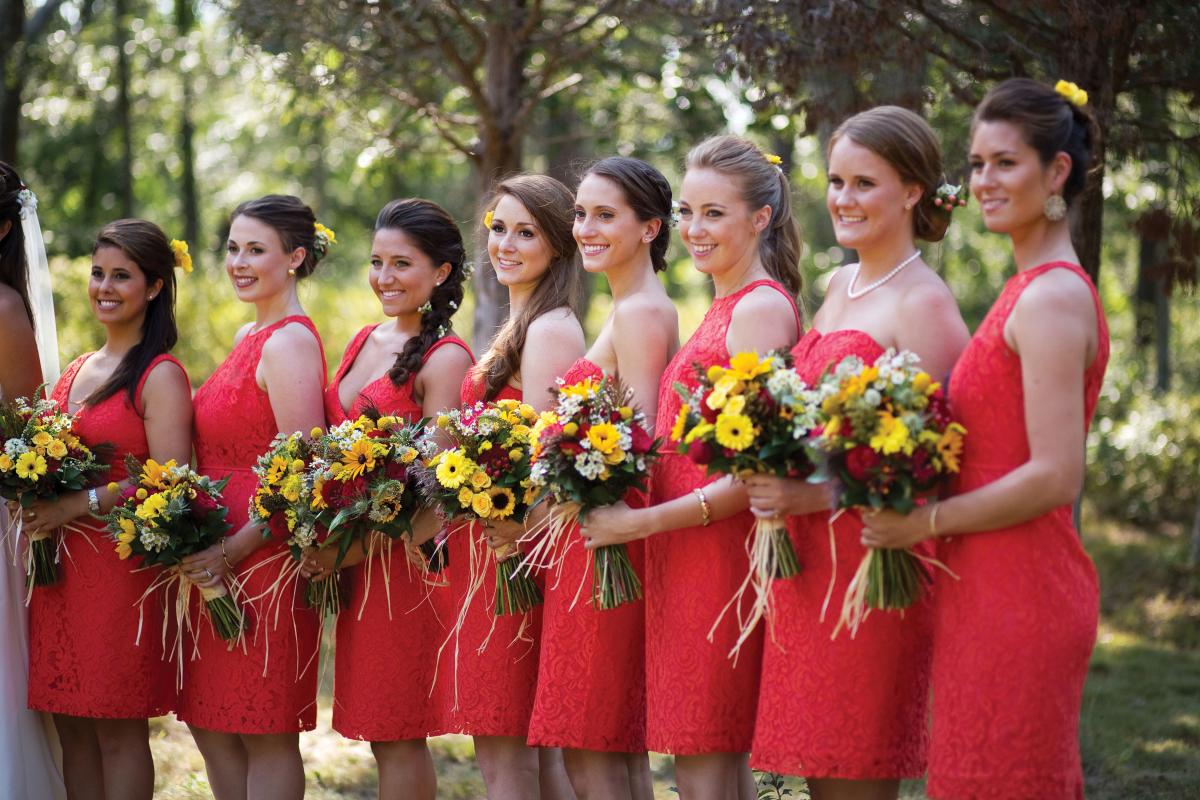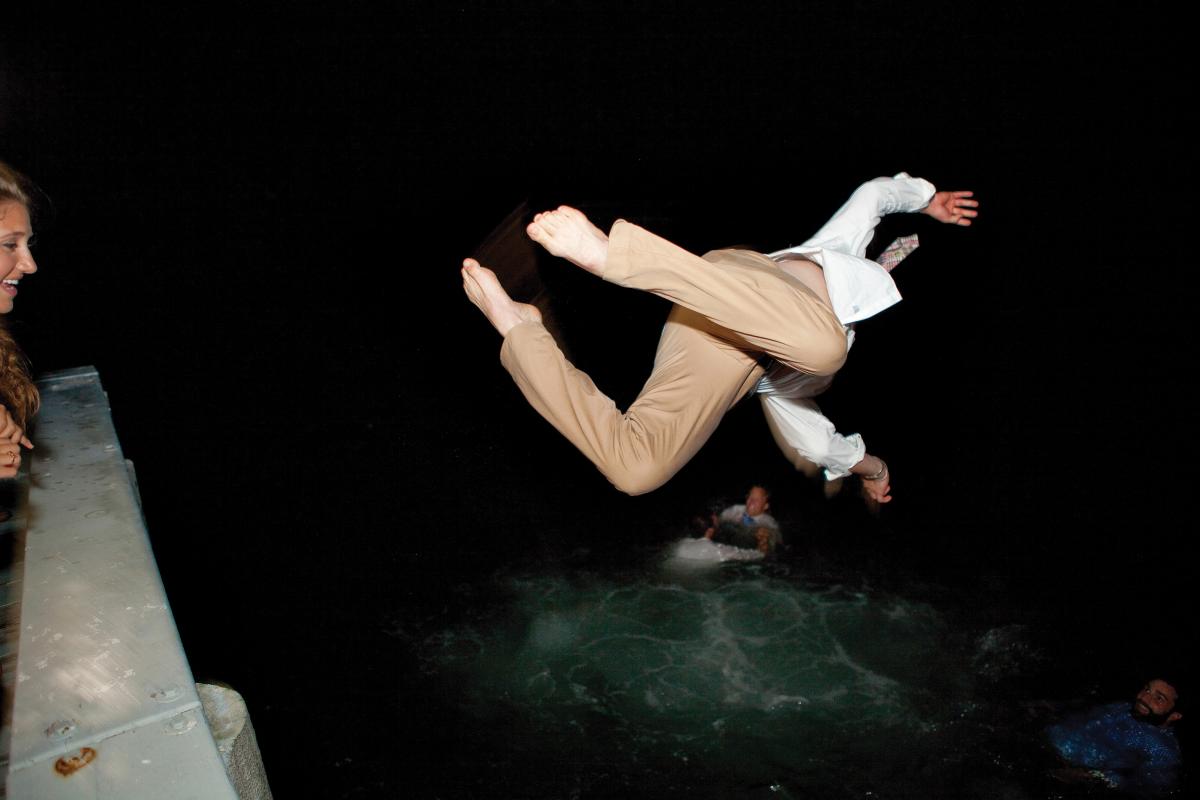 Details
Photographer: Kelley DeBettencourt
Caterer: V. Jaime Hamlin and Sons Catering & Party Design
Pies: Morning Glory Farm
Flowers: Flowers by Donaroma's