Ceremony: South Beach
An intimate elopement was all Nathalie Hawse and Desmond Chan desired for their special day. No caterer, no wedding planner, no reception – just au naturel, with the sounds of the wind and the waves for music. Nathalie is an oncology nurse and Desmond, a quality assurance specialist. They met while working at a biopharmaceutical company in New Jersey, where they live. They have great memories of visits to Martha's Vineyard during the five years they were dating, Nathalie says, "and we wanted to get married somewhere that is meaningful to both of us." On the August morning they'd chosen as their wedding date, a light rain fell, leaving the couple wishing the sky would clear in time for their seaside vow-exchange. Their wish came true.

At dusk they set out for South Beach in Katama. Walking hand-in-hand with Desmond up the dune-lined path, Nathalie carried a modest, elegant bouquet of calla lilies. In keeping with an old saying that rain on a wedding day is considered good luck, good luck is what they received – in the form of a striking sunset. As the sun made its slow and radiant descent, the couple exchanged their vows and their celebrant recited lines from Catherine Blyth's The Art of Marriage. Afterward, Nathalie and Desmond went out to dinner in Oak Bluffs. "We also enjoyed walking the marina," says Nathalie, "and the whole night out, just the two of us." With all of the elements coming together – sunset, ocean, and the Island they love – it was the perfect day for them.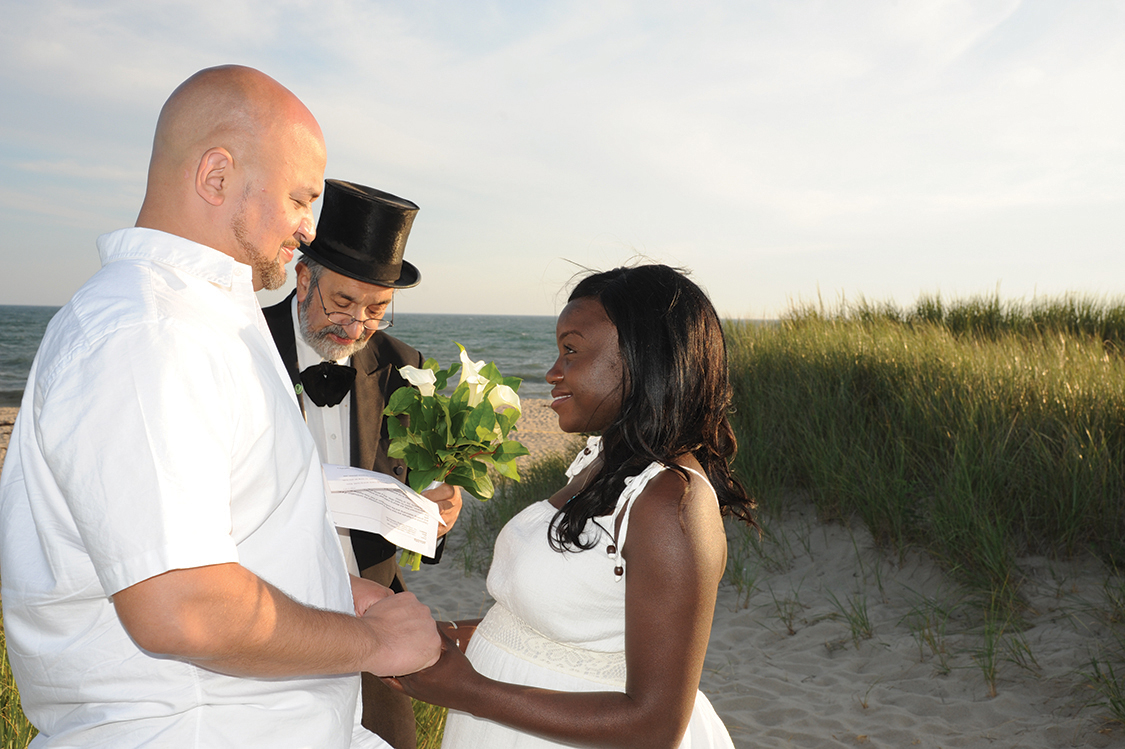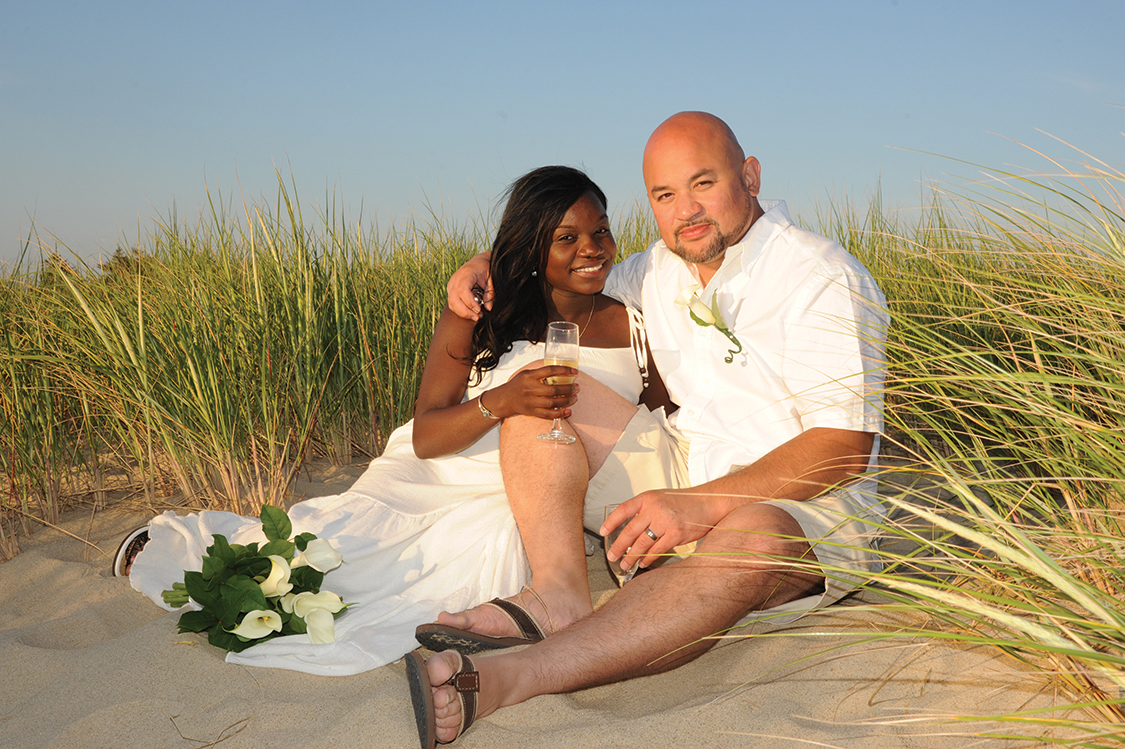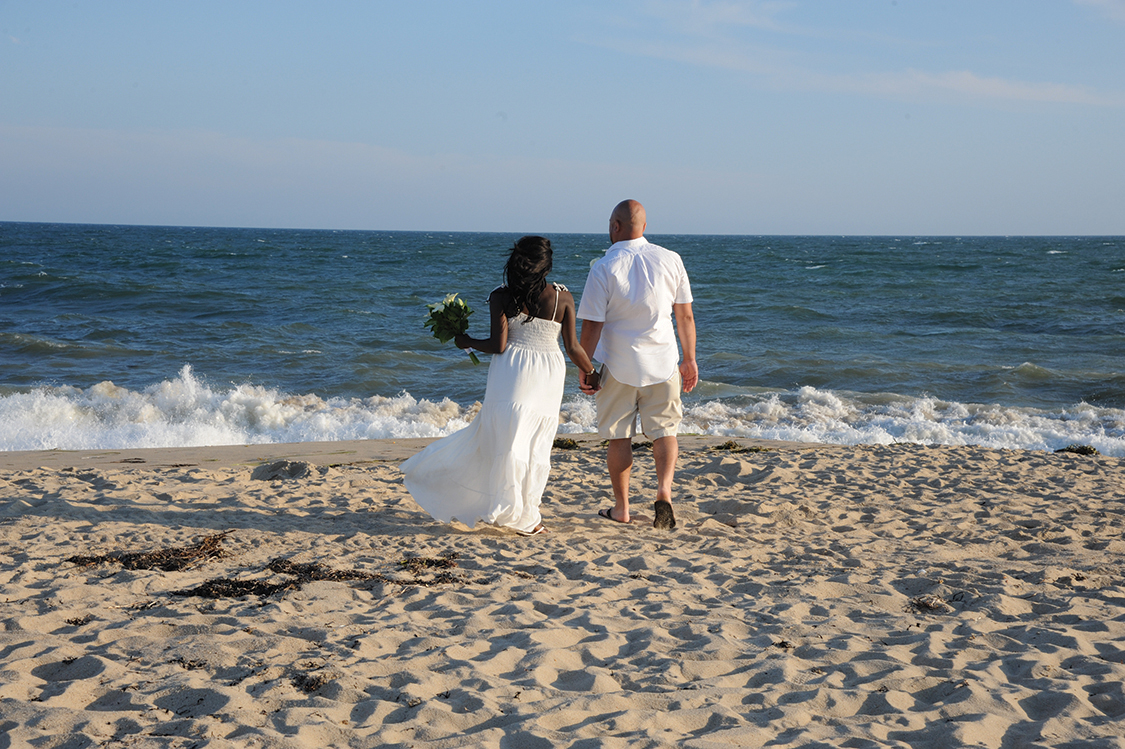 Details
Photographer: LA Brown
Accommodations: Captain R. Flanders House
Dinner for Two: Ocean View Restaurant and Tavern
Celebrant: John Alley
Cake: Martha's Vineyard Gourmet Café & Bakery
Flowers: Morrice Florist