Ceremony: Lambert's Cove Beach
Reception: Edgartown Rod and Gun Club

The world wide web delivers – love. New Yorkers Lisa O'Flaherty and Tim Shand connected on a dating website in 2010, and after meeting in person have been inseparable. Tim has been coming to his family's home on the Vineyard all of his life, and Lisa felt it would be the perfect setting for their wedding. "It is the most beautiful and relaxing place I have ever been," she says. "I've always wanted to have a destination wedding – especially on the beach." In addition to a beach ceremony, Lisa and Tim envisioned country décor, a buffet-style meal, and having their dog be part of the wedding.

"Tim and I are very simple people with a rustic, country style," Lisa says. The couple wanted their wedding to reflect that aesthetic, with such details as burlap gift bags and wildflower arrangements by Krishana Collins. While keeping it simple, the celebration was also elegant and beautiful.

Lisa wore a diamond solitaire necklace that is especially dear to her, as it's the first gift Tim had given her. Other notable touches that helped to make the day personal and unique: Tim's brother Devlin made the earrings that Lisa gifted to her bridesmaids, and Lisa's bouquet was adorned with three charms inlaid with photos of loved ones who had passed away – Tim's father Stephen, Lisa's grandmother Sadie, and Lisa's grandfather Michael. And there was one furry guest at the wedding, just like Lisa and Tim had envisioned – the couple's black Lab, Brody, wearing a tie on his collar.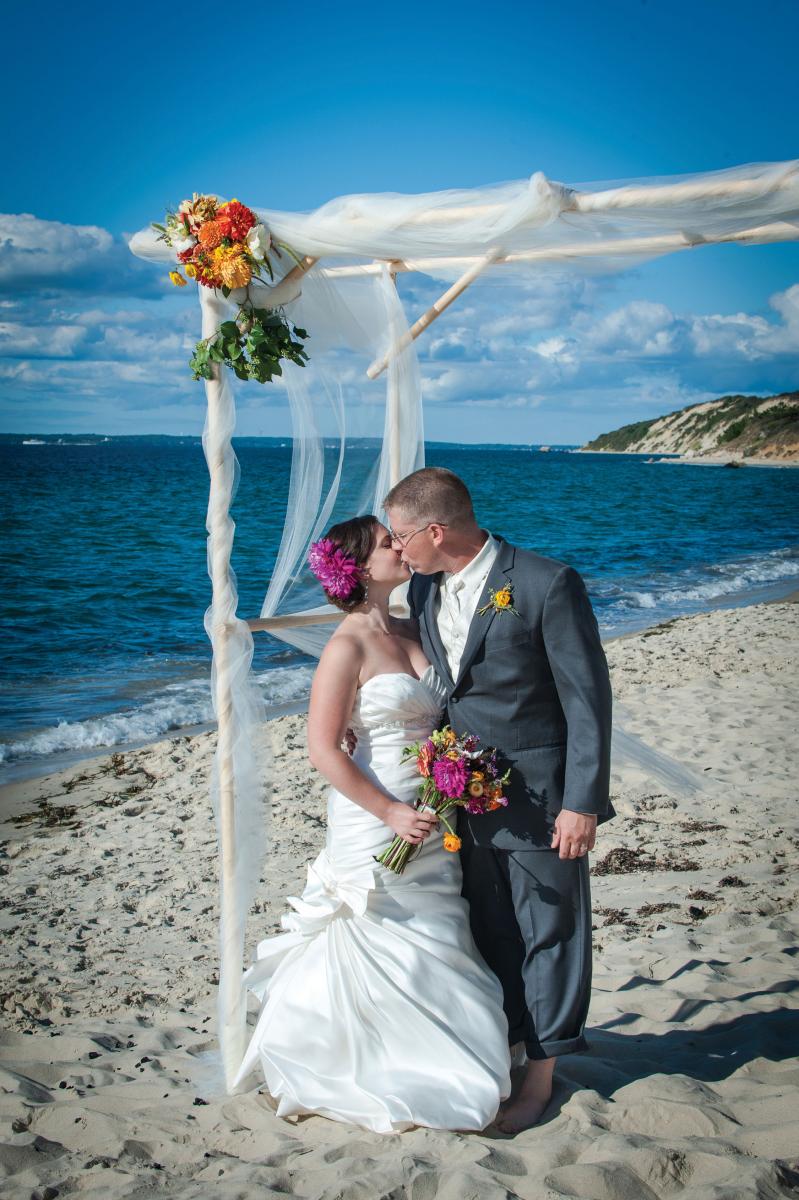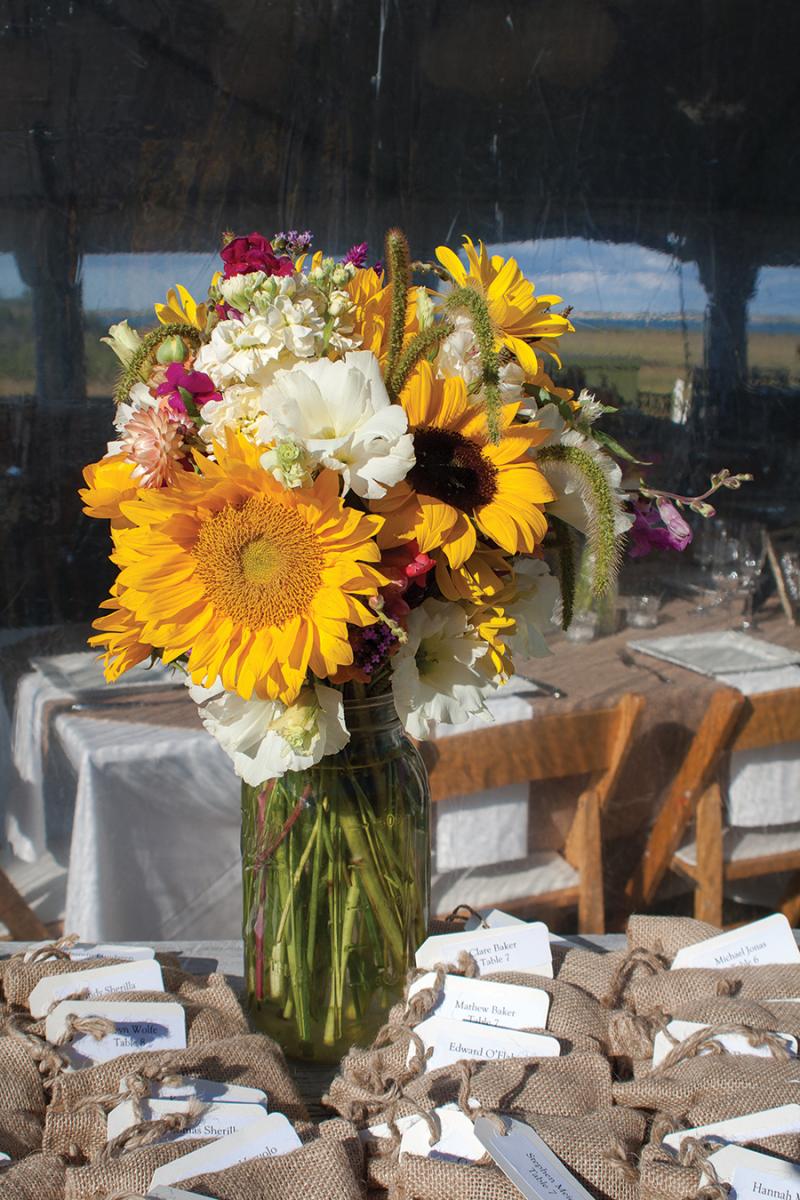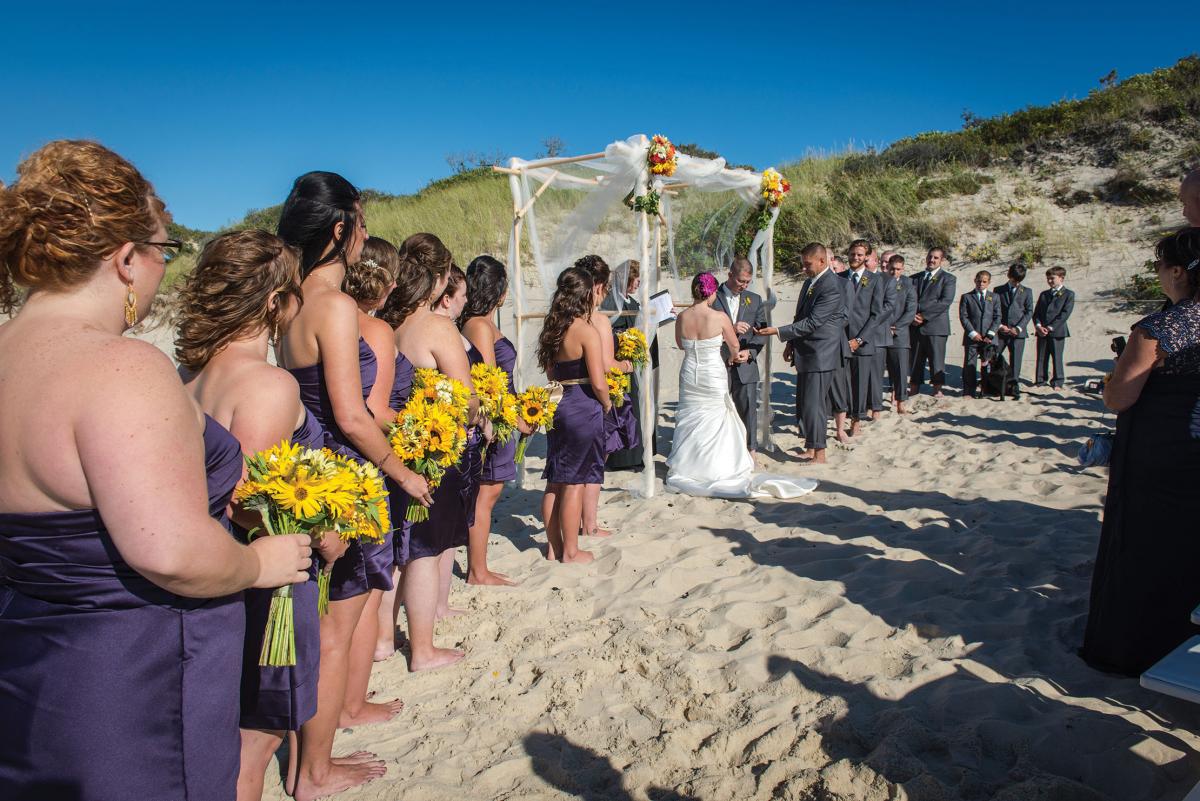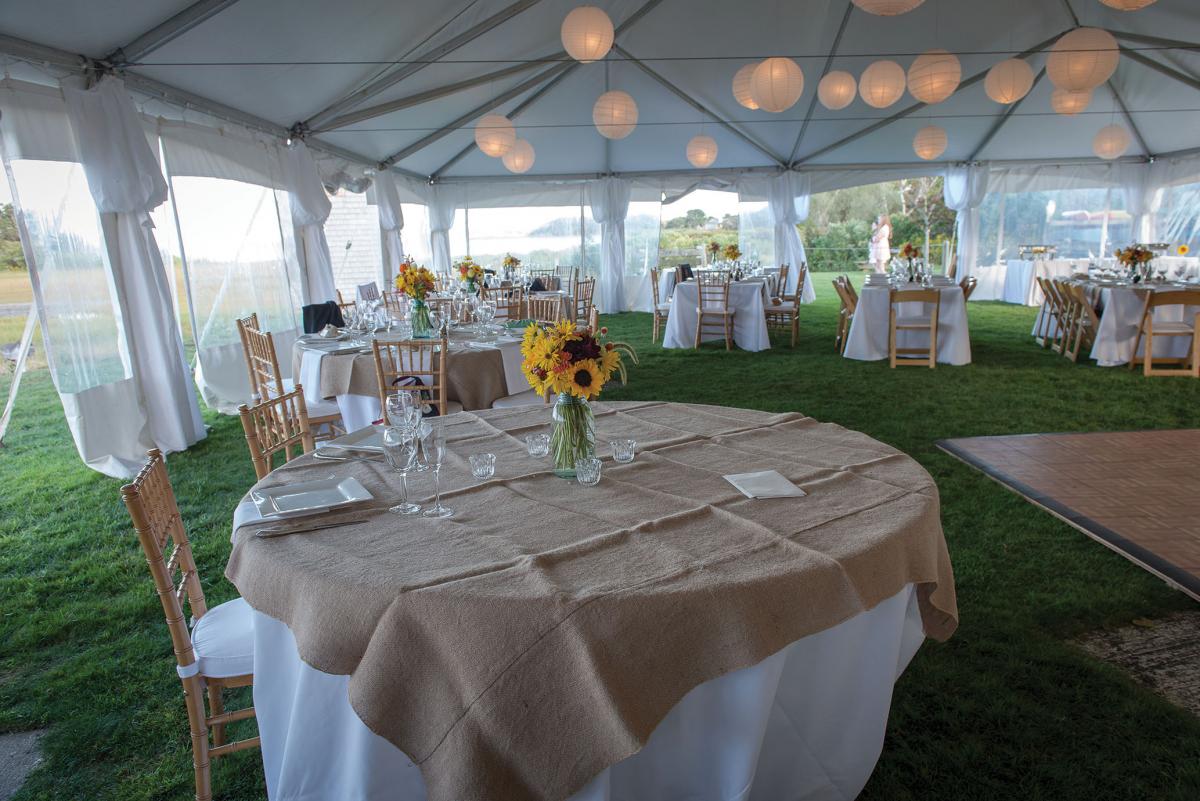 Details
Wedding Planner: Doris Clark
Photographer: Nicole Friedler
Rehearsal Dinner: Flatbread Company
Caterer: Herring Run Kitchens
Flowers: Krishana Collins
Hair and Makeup: Wave Lengths Salon
Favors: Chilmark Chocolates
Music: R&B Entertainment