Reception: Edgartown Yacht Club
Theirs is a story of comings and goings.

She grew up in West Tisbury and Chilmark, spent most of high school off-Island, and attended college in New York. He moved to and from the Vineyard with his family, popping in and out of Island schools and landing, eventually, at Boston College. Despite crisscrossed Island paths and a shared year at Martha's Vineyard Regional High School, it wasn't until after graduation that Liz Anderson and Tim Moriarty finally connected, while working a summer job at Edgartown's Espresso Love.

Liz and Tim spent the next nine years helping each other pursue their dreams, as she finished nursing school and he became an attorney. And when it came time to imagine their life together, it was their love of the Island that brought them back, for good.

The wedding they planned was a fall celebration of shared Vineyard history, spanning Island towns and treating guests to glimpses of what this place means to them.

Liz always knew that the ceremony would take place in her family's horse barn, especially after her father remarried there. "It was great, because we knew that the space worked really well," Liz says. "And it was easier since we already knew what we were doing."

The barn was again transformed into an elegant wedding venue, with dark-hued carpets that matched the wine-colored bouquets of dahlias and calla lilies carried by the bride and her six attendants. Guests in the high-ceilinged loft sat on hay bales. Potted trees strung with white twinkle lights supplemented rustic bare-bulb chandeliers hung from the barn's wooden beams.

Both bride and groom were thoughtfully outfitted, down to the smallest of details. An antique moonstone broach, traditionally worn by many of the women in Liz's family, was pinned to her bouquet. Rick Anderson, Liz's father, fashioned fishing flies into boutonnieres, donned by Tim, an avid fly fisherman, and his groomsmen.

For Liz and Tim, who love their pets "like children," no celebration would have been complete without their beloved French bulldogs in supporting roles. Roscoe, the ring bearer, carried an embroidered pillow attached to his collar, and flower girl Nellie wore a delicate strand of pearls.

After the ceremony, guests traveled to the Edgartown Yacht Club, where they enjoyed a cocktail hour and music by keyboardist Jeremy Berlin of West Tisbury. The couple lingered with Island photographer Jocelyn Filley, who captured a series of shots in Liz's father's vintage white Mercedes. The newlyweds had planned to drive the car to the reception, envisioning a classic entrance. "But it didn't start!" Liz recounts. "We ended up driving to Edgartown in my old, beat-up 4Runner."

Liz and Tim opted not to have a sit-down dinner, in favor of a lounge-type atmosphere. "We wanted it to feel like a continuous party," Liz says, and their guests obliged, dancing late into the night to Island favorites Johnny Hoy and the Bluefish. "My parents used to have parties in the barn when they were younger, and Johnny Hoy would always come to play," Liz says.

And so, to the backdrop of a familiar sound track, Liz and Tim joined their guests in a lively celebration on the Island that had brought them together.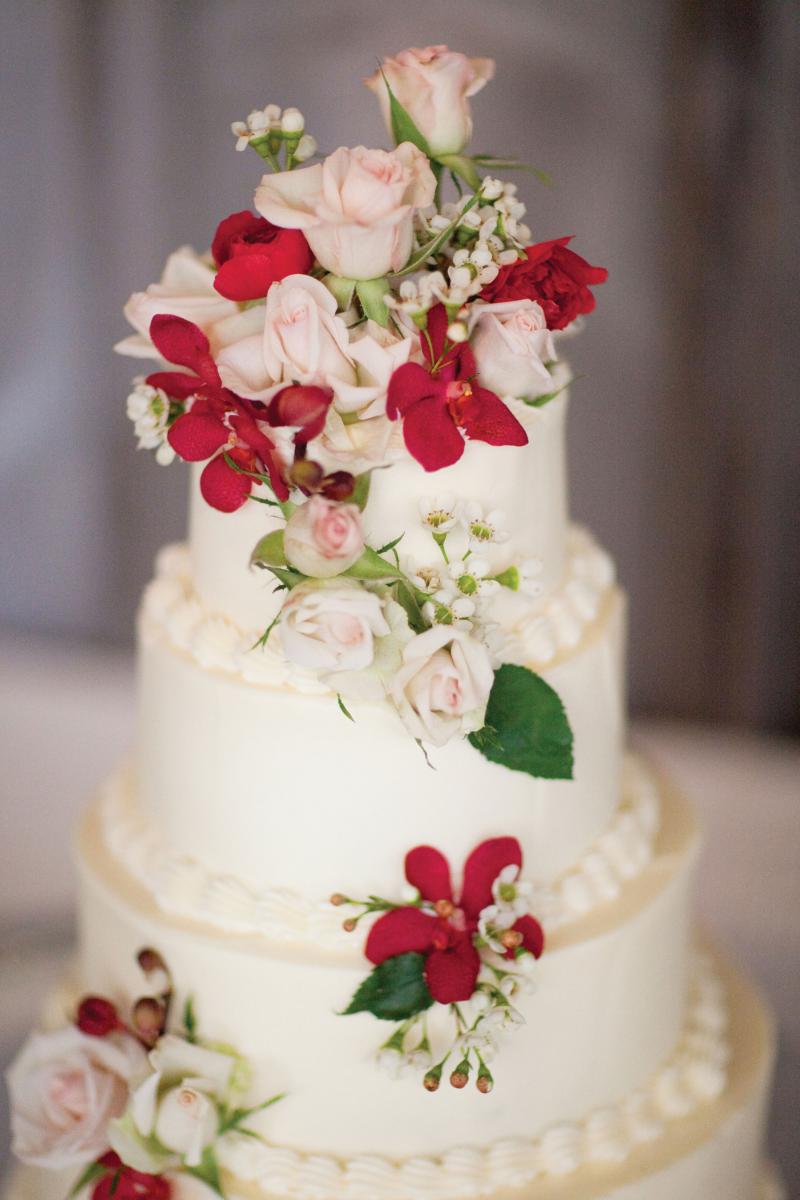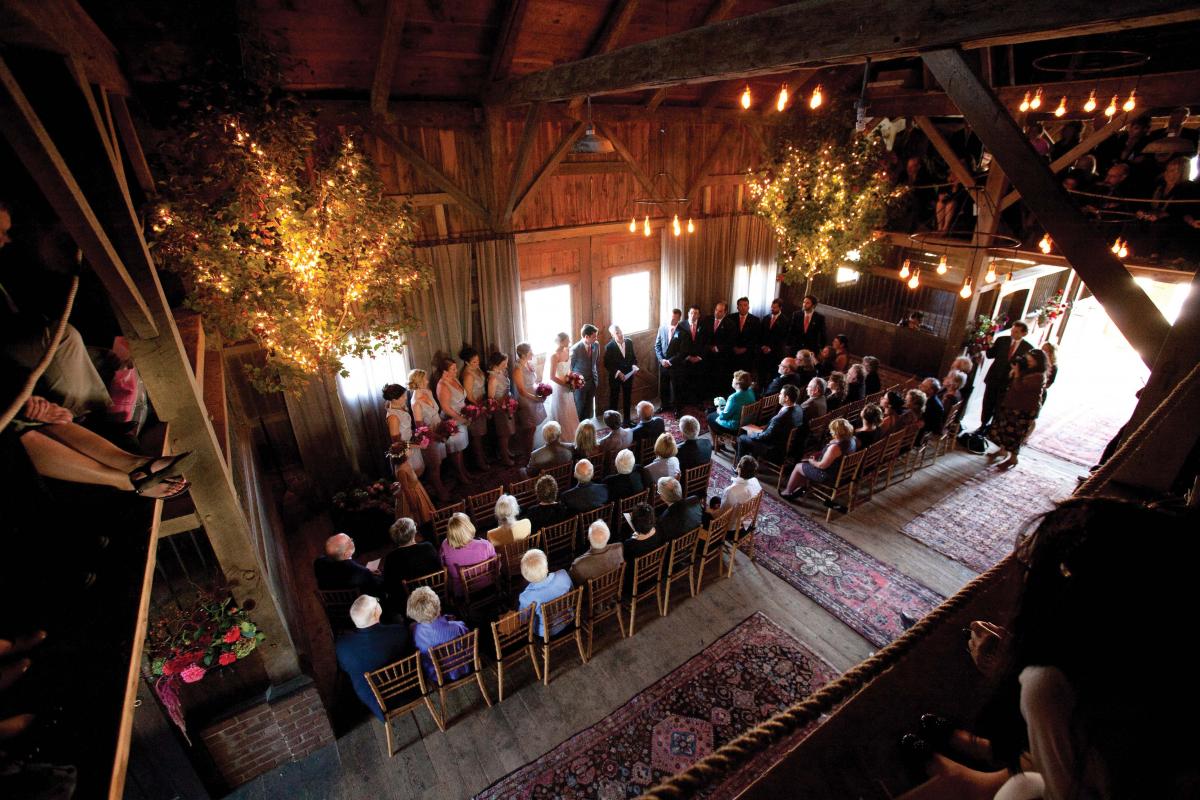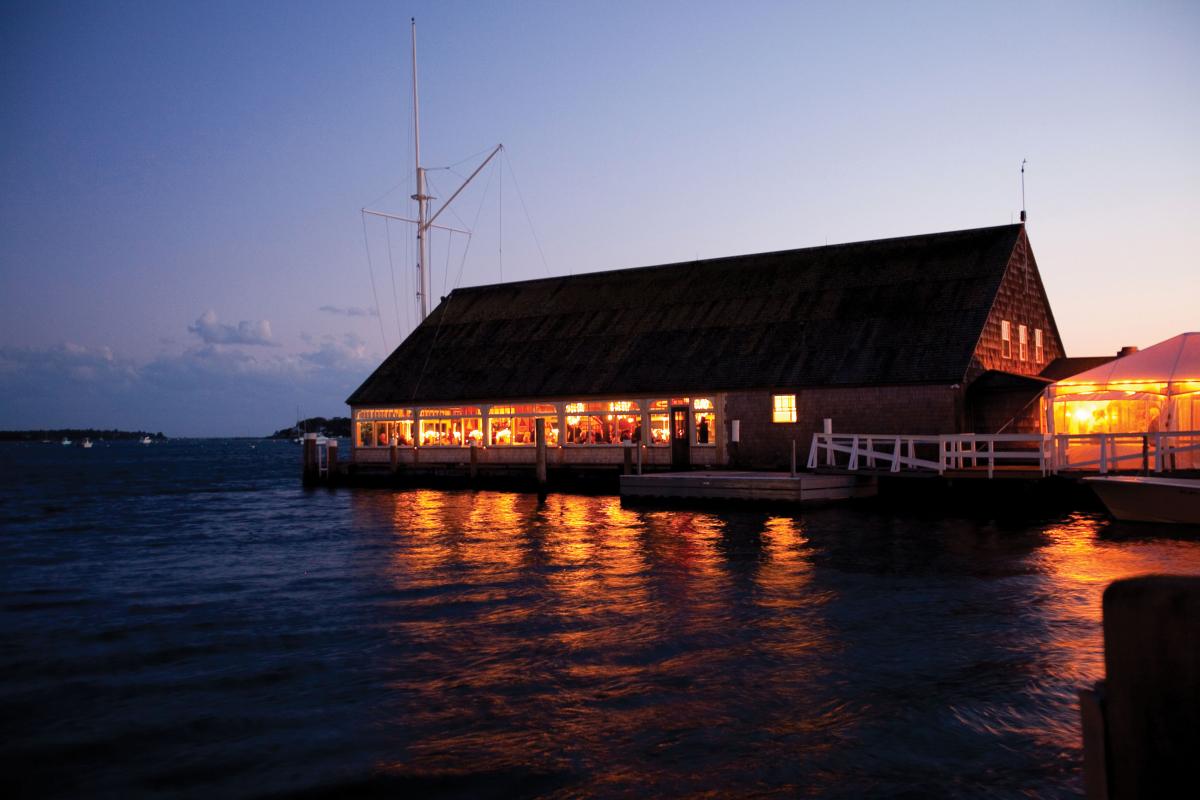 Details
Photographer: Jocelyn Filley
Rehearsal Dinner: Alchemy
Reception Caterer: Buckley's Gourmet Catering
Cake: Soigné
Flowers: Marlene DiStefano of Island Ambiance
Music: Johnny Hoy and the Bluefish
Rentals: Tilton Tents and Party Rentals
Transportation: Lighthouse Taxi
Bridesmaids Gifts: Vintage Jewelry earrings
Spa Services: Bouclé