Ceremony: First Congregational Church
Reception: Morning Glory Farm
There was one more crop to plant on the morning of Robyn Hosey and Simon Athearn's spring wedding. The farmers woke up early, as they normally do, then trekked out to a farm field in Katama and planted peas. "It's one of the most ceremonial crops you could think of," Simon says, as he sits beside Robyn upstairs at his family's Morning Glory Farm store in Edgartown.

The pea-planting was one of the many intimate moments Robyn and Simon shared in the months leading up to their late April nuptials: digging in the dirt together, raising the chickens to be served at their reception, and tending to the bulbs that would eventually decorate the farm stand–turned–reception hall.

The couple touched nearly everything that was served at their wedding. After Simon proposed to Robyn, they immediately decided they wanted to feature home-grown food on their wedding menu, but growing crops for a spring wedding was no easy feat.

Seeding the salad greens, onions, and asparagus began in the dark days of February, but sometimes even experienced farmers get thrown a curveball – the couple had to plant the greens three times to get it right. "It ended up being a beautiful salad," Simon says with a big smile. "When we started working together and developing the plan, we got really excited. We planted everything we could."

Spring onions, bok choy, spinach, radishes, pea tendrils, mizuna, kale, mustard, tatsoi, and more filled the greenhouses at Morning Glory Farm. "We were eating wedding greens for a month and a half," Robyn says. In fact, the two year-round Vineyarders had so many extra greens, they ended up sharing them with friends and family in the weeks leading up to the big day.

Over the winter, Robyn and Simon's house in Edgartown became another sort of farm. The couple raised a hundred chickens in one side yard. "We had a website so everyone could watch the chickens and greens get older, and they knew what they were eating before they got here," Robyn says.

In another side yard, they planted six hundred tulip and two hundred hyacinth bulbs. "We were afraid they weren't going to come up, so we put hoop houses over them and they bloomed perfectly on time."

The day before the Saturday wedding, Robyn, Simon, and their families cut the tulips, hyacinths, and salad greens. Morning Glory Farm is steeped in tradition, and the group also gathered daffodils and boughs of boxwood and forsythia grown by Simon's grandmother to use in arrangements.

With spring crops come new beginnings, and Robyn and Simon wanted that to be represented in the food, flowers, and even the date they chose to wed: They aimed for a traditional Beltane (May Day) celebration, settling on April 30.

"It was really cool for us being farmers to start our marriage together at the same time everything is coming into being," Robyn says. "May 1 is a really symbolic day of rebirth and change and spring and Easter comes from that. We were excited as farmers because it's an old farming tradition to dance around the Maypole."

The couple and their guests wove colorful streamers into an intricate braid around a large Maypole in front of the farm stand, while the Thurlow family of West Tisbury played fiddle, guitar, and penny whistle.

"The spring is the moment of change – everything is opportunity and promise. It's exciting," Simon added. "I think it fits."

The reception was a farmers' feast, prepared by Kitchen Porch's Jan Buhrman and Robert Lionette: chicken with spring-onion marmalade, roasted pork (raised on the farm) with rhubarb and bourbon–apple cider vinegar, spring greens with deviled eggs and baby basil, spring potatoes with roasted garlic and herbs, and asparagus and bok choy.

Robyn and Simon sent out a second invitation asking more people to join them after dinner for cake and dancing. Liz Kane of Cakes by Liz in Vineyard Haven baked the red velvet and lemon curd wedding cake. A market-style booth offered guests the choice of lily bulbs, gladiolus bulbs, and flower and vegetable seed packets to take home at the end of the evening. Goat milk soap from West Tisbury's Flat Point Farm, beeswax candles, and flower bouquets were also there, as was a bound love story Robyn wrote to Simon, illustrated with the same graphics from the wedding invitation.

And just as their guests will remember their wedding through spring bulbs, so too will the couple. Instead of a traditional gift registry, Robyn and Simon asked their guests to give them plants for the "wedding garden" at their new West Tisbury home. With more than a hundred plants, shrubs, and trees from West Tisbury's Heather Gardens and thirty David Austin rose bushes, it promises to be an impressive display. Posted next to each plant will be an engraving with the giver's name.

"The best part of all of this is when we plant that garden and watch it grow," Robyn says. "Those pear trees and apple trees will be flowering forever."
A Place for Children

Kids are sometimes left out of the loop at weddings, but Robyn and Simon's goal for the entire weekend was to make everyone feel included, even the youngest tots. The couple had twelve children in their wedding party and every one was dressed to the nines. Flower girls wore pink and orange tutu skirts, white tops, and floral crowns, and the boys looked spiffy in their matching bow ties and blue checked shirts.

"I think the kids had a really good time because they felt special. There were all these older people dressed up, and they had these fancy little outfits," Robyn says.
Kids participated in the Maypole dance and an egg hunt. During the reception, the children went upstairs to the balcony area with baby sitters, giving the adults some time together on the dance floor. It was fun for everyone.

"We thought that they would get so much out of being part of the wedding and being part of the wedding excitement and getting the right clothes," Simon says. "They should be included because they're such a big part of our lives."

If children attend a reception dinner, make sure there's age-appropriate food for them. To keep busy, kids can make artsy-craftsy gifts and cards for the bride and groom. Pipe cleaners, crayons, colored pencils, stickers, and construction paper are all easy to clean up. If a side room is available, set up some movies. For antsy kids, try a change of scene, even if it's just a walk around the block, through the woods, or down to a nearby beach – with supervision, of course.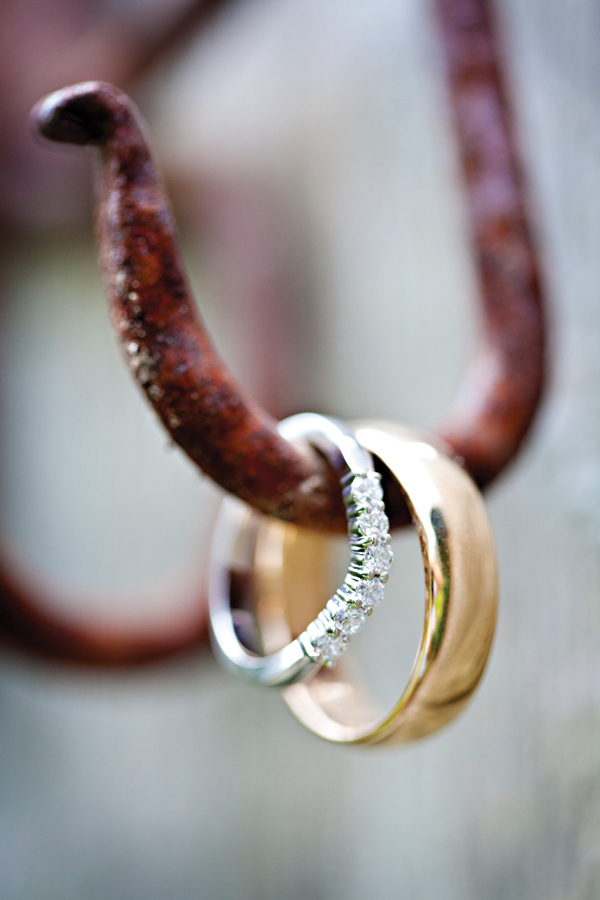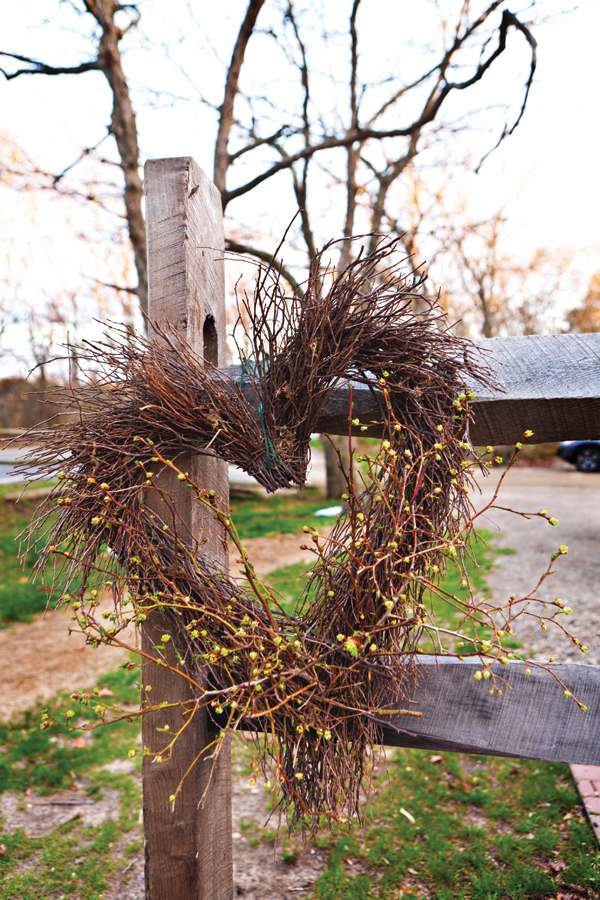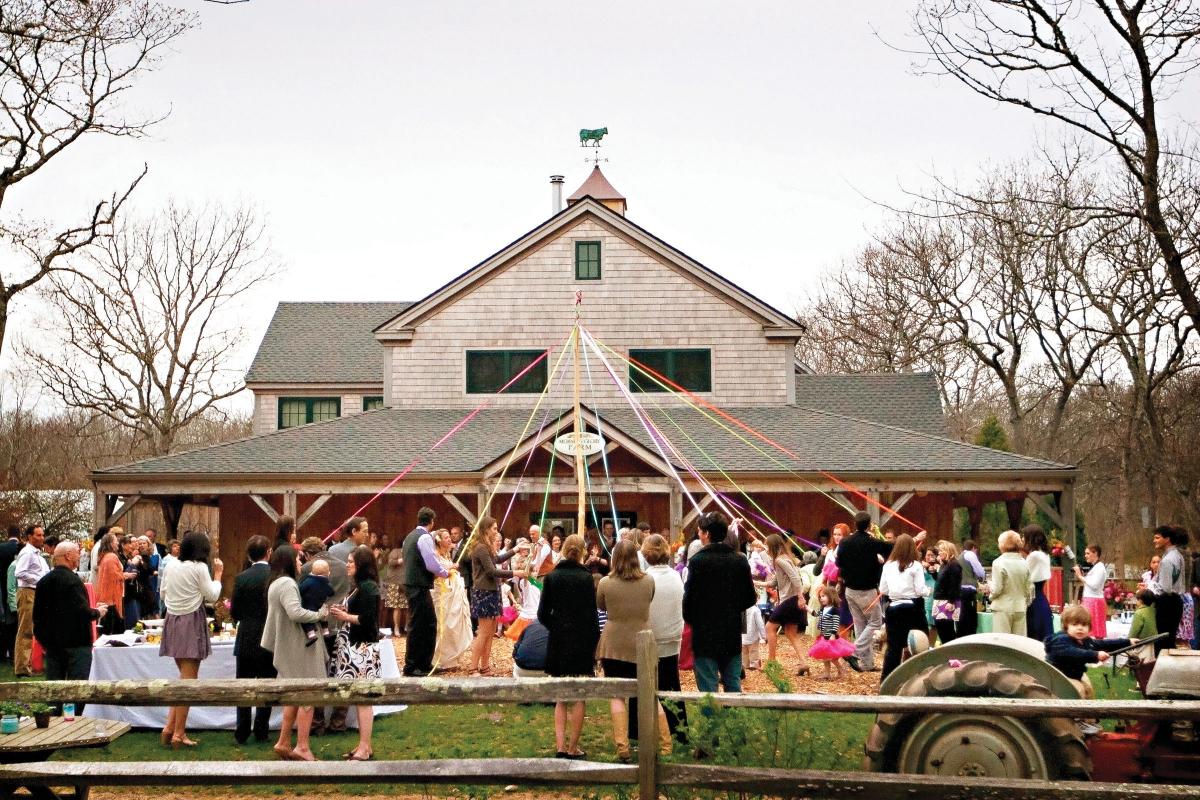 Details
Photographer: Randi Baird
Rehearsal Dinner: The Wharf Restaurant
Celebrant: Reverend Cathlin Baker
Reception Caterer: Kitchen Porch
Brunch Caterer: ArtCliff Diner
Cake: Cakes by Liz
Flowers: Krishana Collins of Bluebird Farm + Morning Glory Farm
Music: Mike Benjamin Band + Thurlow Family
Rings: Claudia
Rentals: Tilton Tents and Party Rentals
Vests: Allen Farm Sheep & Wool Company
Hair + Makeup: Tracy Briggs of Panache Salon
Favors: Flat Point Farm goat milk soap
Gift Registry: Heather Gardens
Warehouse Rock Band Mixer: Vineyard Alternative Auto