Ceremony: East Chop Lighthouse
Reception: Sailing Camp Park
Before her August wedding, Krista Cole's ivory-colored satin and lace bridal dress sat folded up in a box for thirty-one years. It had been her mother's wedding dress, and her grandmother's. Krista's great-grandmother made it in 1954.

"When they took the dress out for me to try on at Christmas time, I had only seen it before in pictures, but they didn't do it justice," Krista recalls. "My great-grandmother did a lot of hand-beading on the bodice."

Although her mother was only nineteen at her wedding and grandmother a scant eighteen, the dress fit the twenty-eight-year-old Krista perfectly, but as far as the bride was concerned, it needed one major alteration. "We had to remove the three-quarter-length lace sleeves." The Island's summer weather was a consideration, she explains, as were Krista's upper-arm tattoos. "Not that they necessarily needed to be the center of attention," she explains, "but you could see them through the lace and that looked a little weird.

"Also," she adds, "I wanted it to be a little more modern."

Fortunately Janet Cole, Krista's mother, inherited the tailoring gene, and the sleeves came off to everyone's satisfaction. Janet then fashioned the female attendants' pastel dresses as an almost upside-down version of the dress – plain tops with lace skirts whose scalloped hems mimicked the Peter Pan collar on the bride.

Krista met Brian Jackson, her groom, while attending college in Arizona. They've since moved to Arlington, where she is a social worker and he studies premed at Tufts University.

Krista wore her family's cherished dress when she and Brian married at the East Chop Lighthouse, with a reception afterward at the Sailing Camp Park in Oak Bluffs. Krista's mother and grandmother looked on proudly as she was led down the aisle under the Island's summer sun, wearing the dress that brought them both into long, happy marriages. "It was like my grandmother was right there with us," Janet recalls. "How proud she would have been."

The heirloom gown is now back in Janet's Florida home, cleaned and boxed – just in case another generation of brides someday opts to wear the lucky dress.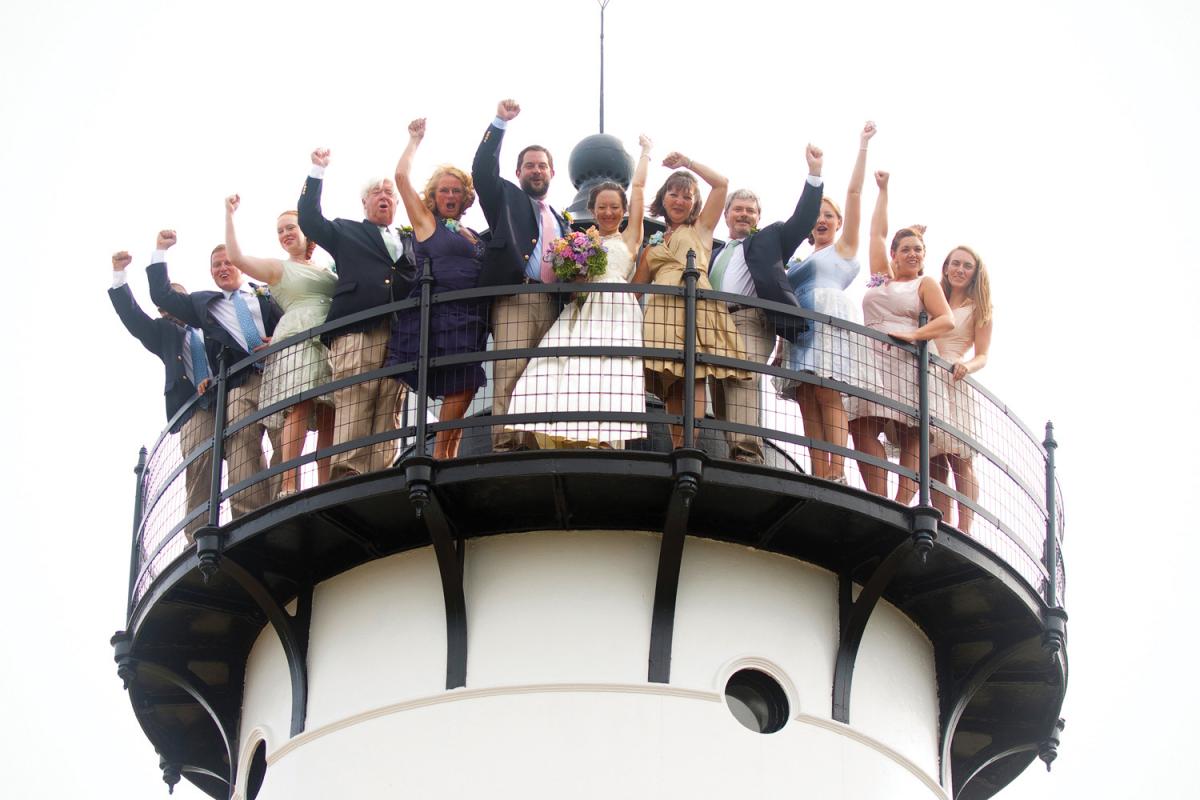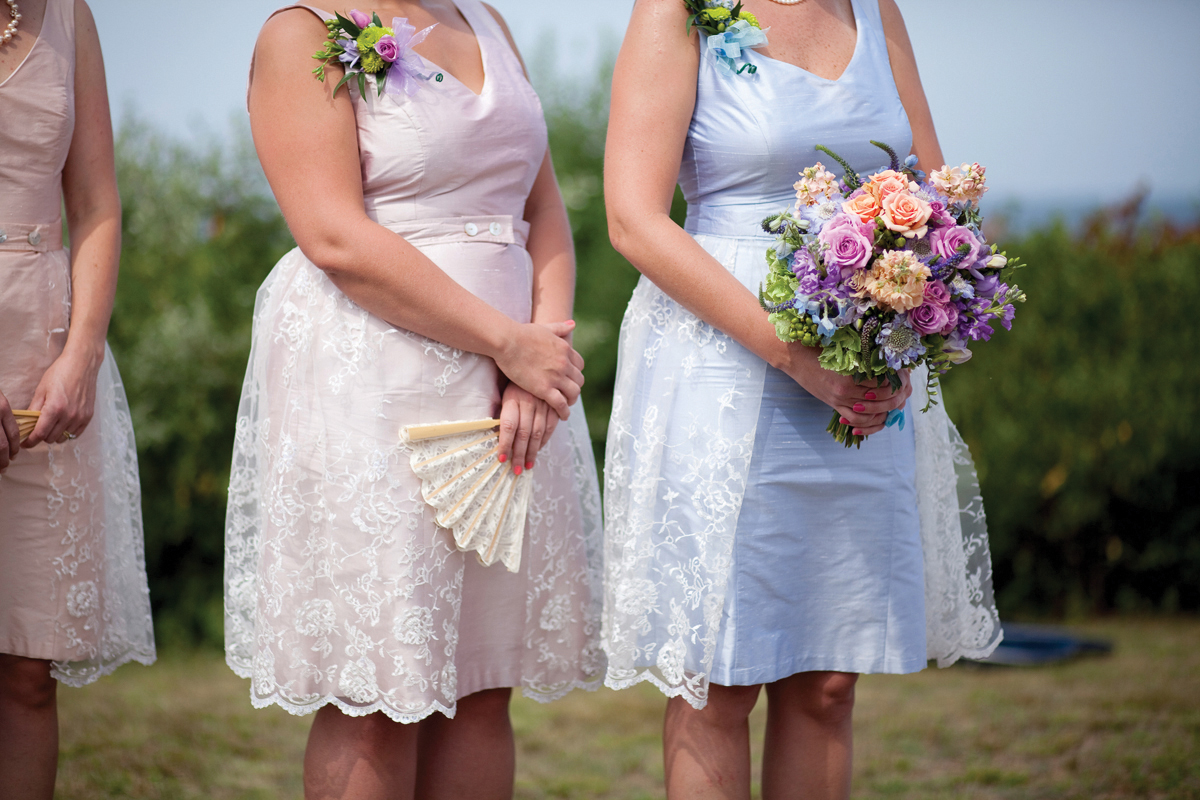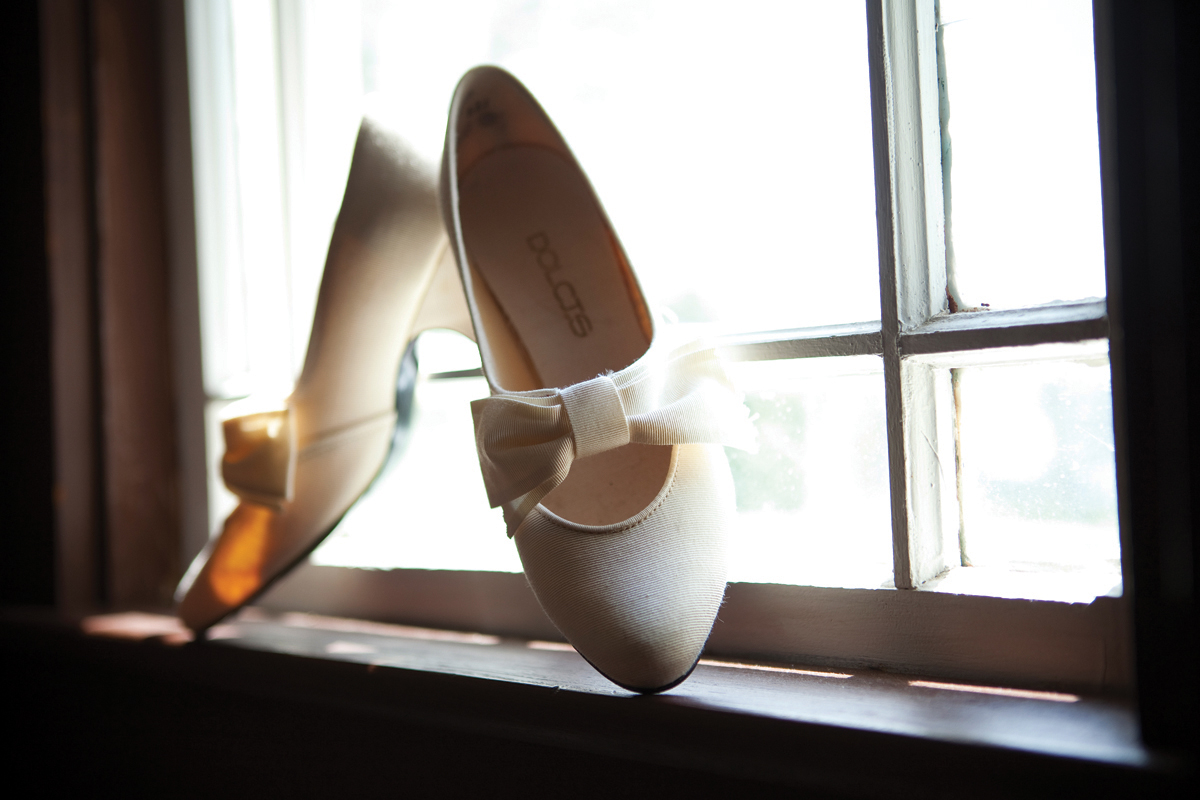 Details

Photographer: Kelley DeBettencourt
Brunch: Lola's
Caterer: Fella Caters
Flowers: Morrice Florist
Clothing: Vineyard Vines ties + Brickman's of Martha's Vineyard belts